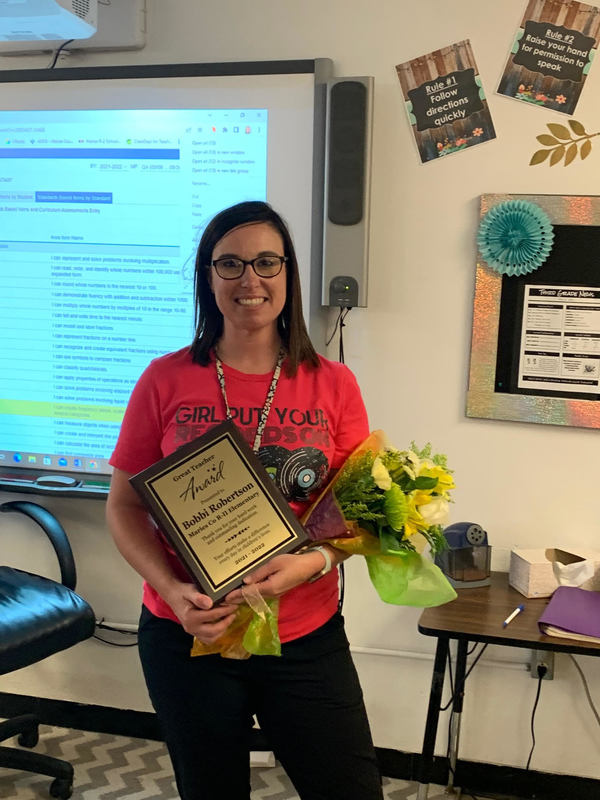 Mrs. Bobbi Robertson, 3rd grade teacher, was recognized as the Maries Co. R 2 Elementary Teacher of the Year. Mrs. Robertson has taught for the district for 14 years and will be moving into an Administrative role in the 2022-2023 school year.
"Bobbi is always doing what is best for her students and ensuring that her teaching is both effective and engaging. She is also a team player and always willing to help others. Bobbi sets a great example for all other colleagues as to what it means to, "teach from the heart."
She was surprised in her classroom with the recognition. "She is the BEST teacher in the whole world," said one student.