Lady Tigers softball loses to good Linn team. Back in action tomorrow at 11am in the Linn Tournament.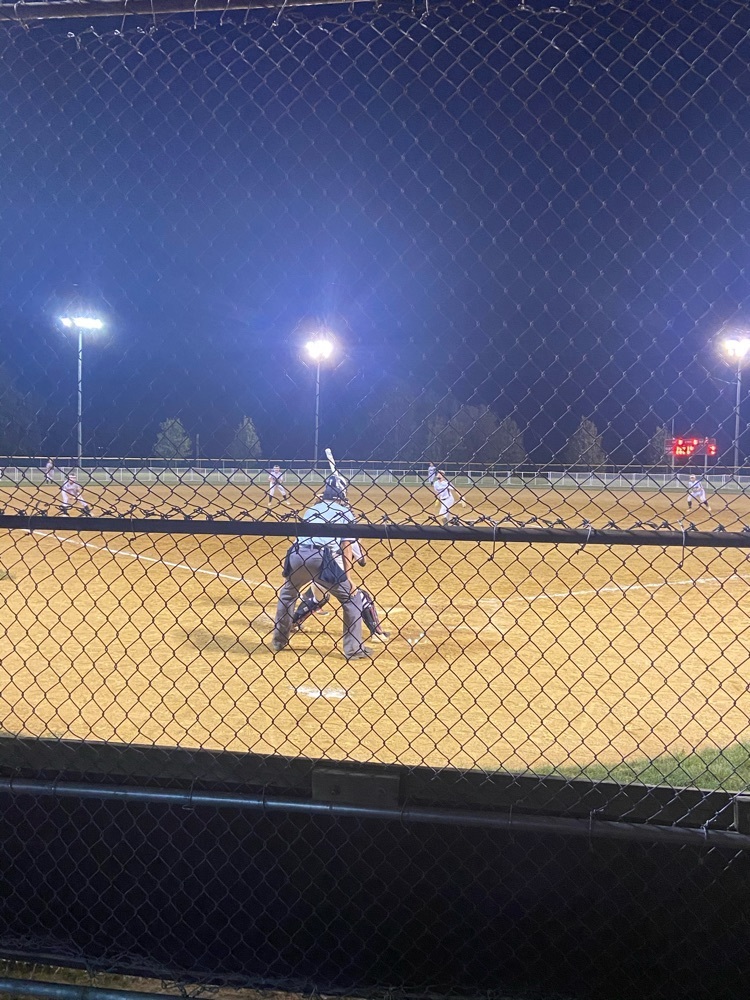 Happy National Custodian day to our HS custodians Robert and Steve! They do such a great job of keeping our building clean and functional! Thank you for all you do!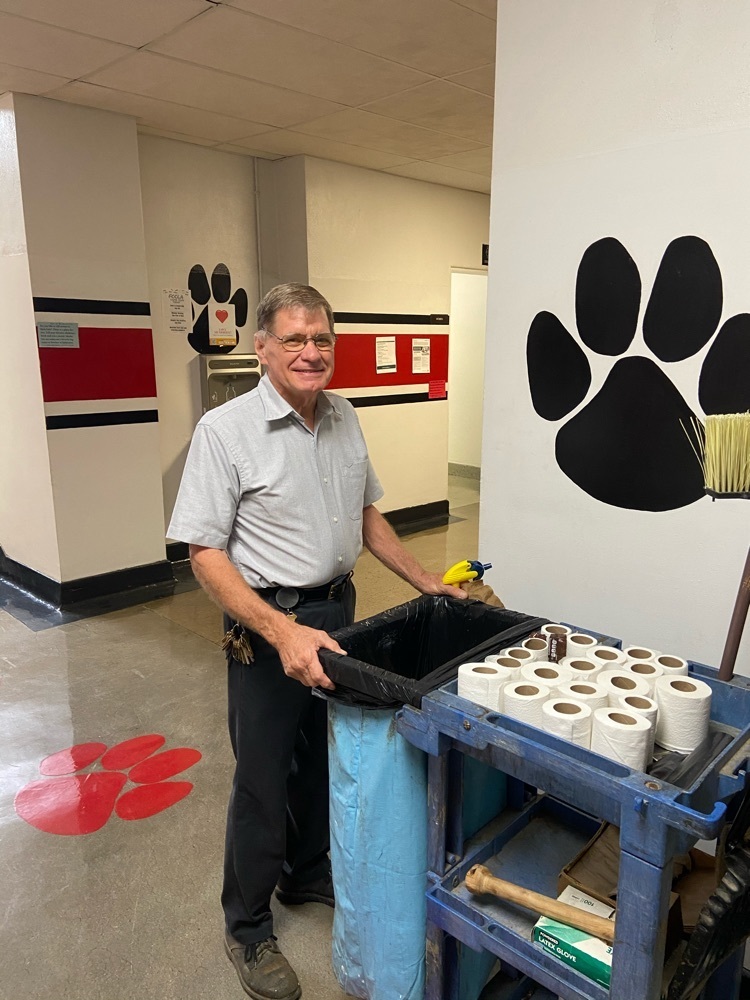 Thanks to the HS Building Trades program and Mr. Mertz for building this wonderful step up platform for students to be able to design, create, and manipulate makerspace stations. Also, thanks to Kameron, our communicator, Talyn, Talton, and Austin for building it. Very much appreciated!! 🐯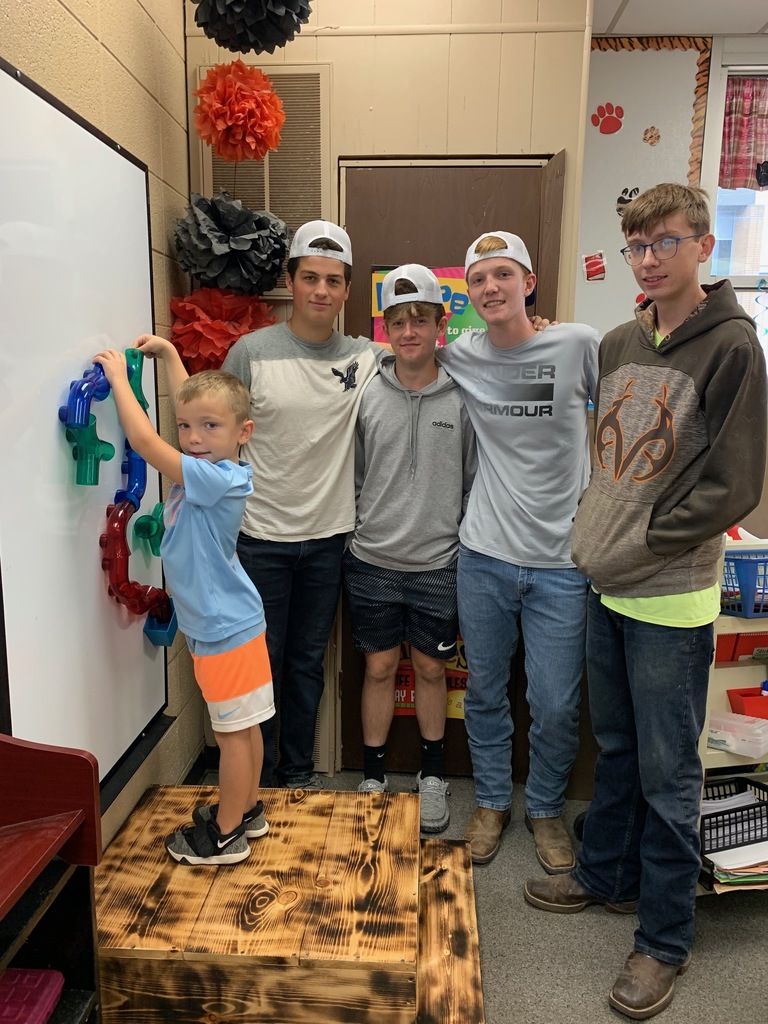 Tiger Library in the elementary is here for all your spooky reads in October 👻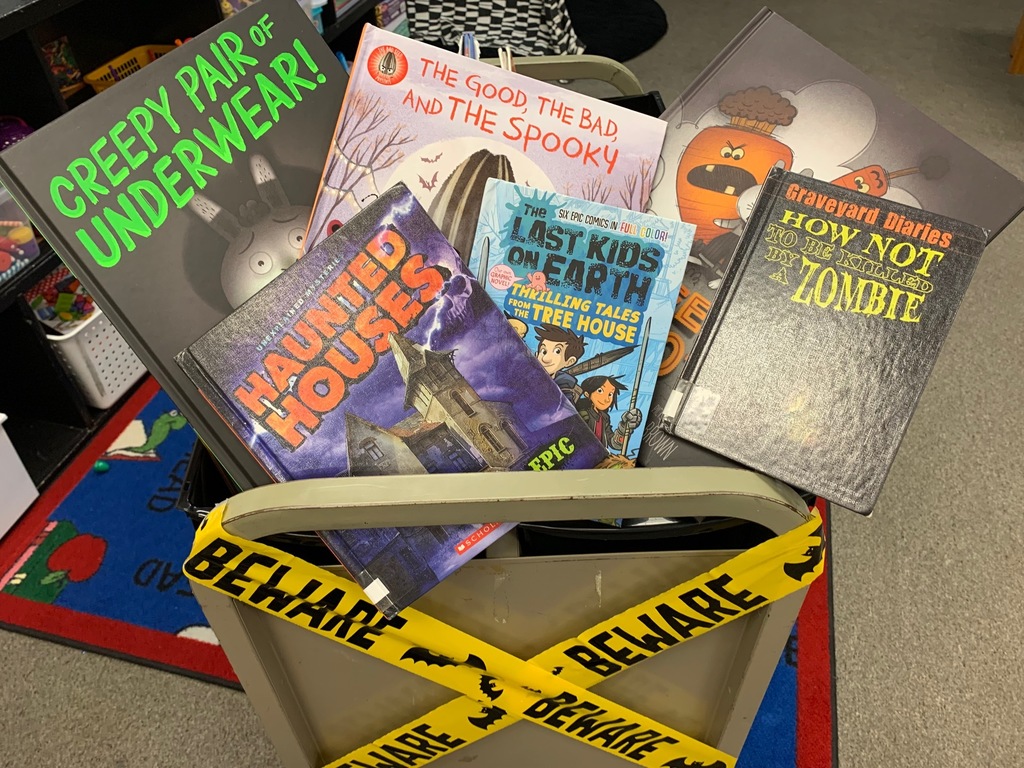 Enjoying the "National Chewing Gum Day" treats!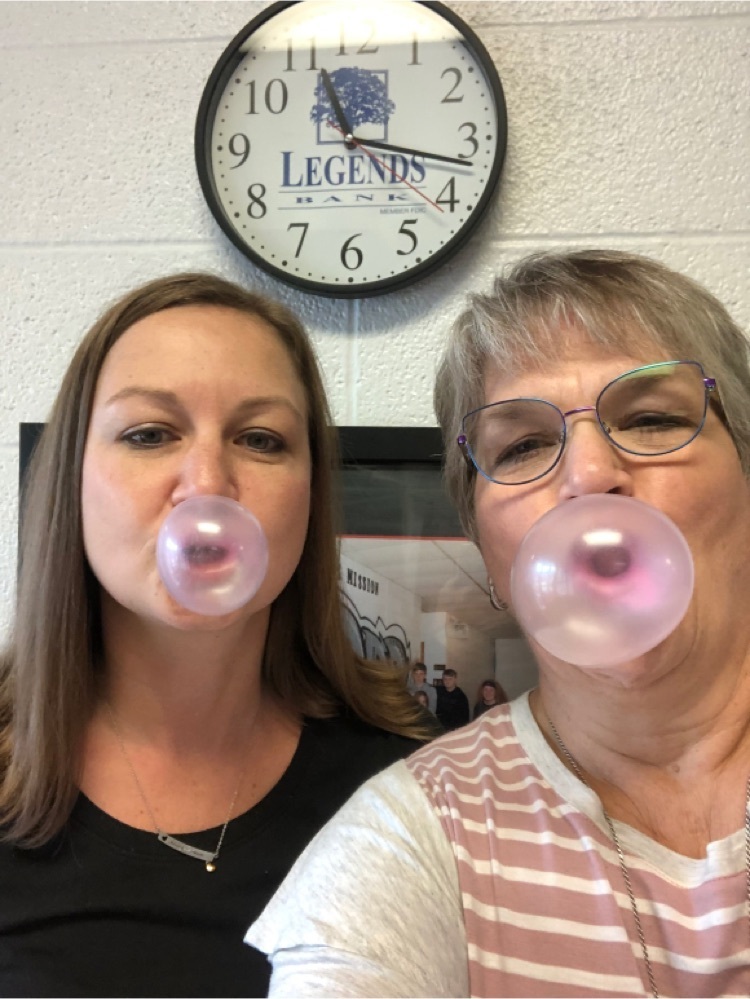 If you ordered a HS or elementary yearbook from last year they are in! Please stop in at your respective office for pick up.

Picture Day is coming up on 10/14/2021! High school students order online at inter-state.com/FlyerEntry/60302FF - Students should be bringing home order packets as well.

Hunter Boyer was recognized as the Elementary Student of the Month at the September Board of Education Meeting. Hunter is in Mrs. Hinson's 4th grade classroom. The teacher shared what an amazing young learner Hunter was and that he has a positive impact on their classroom every day! Congratulations to Hunter !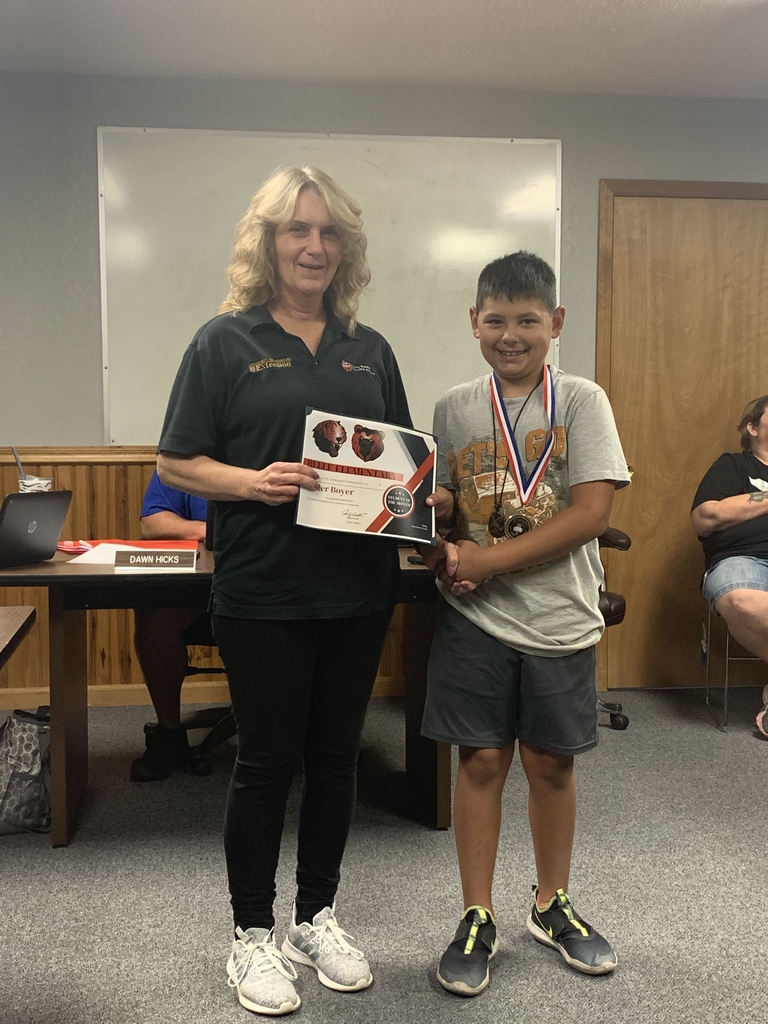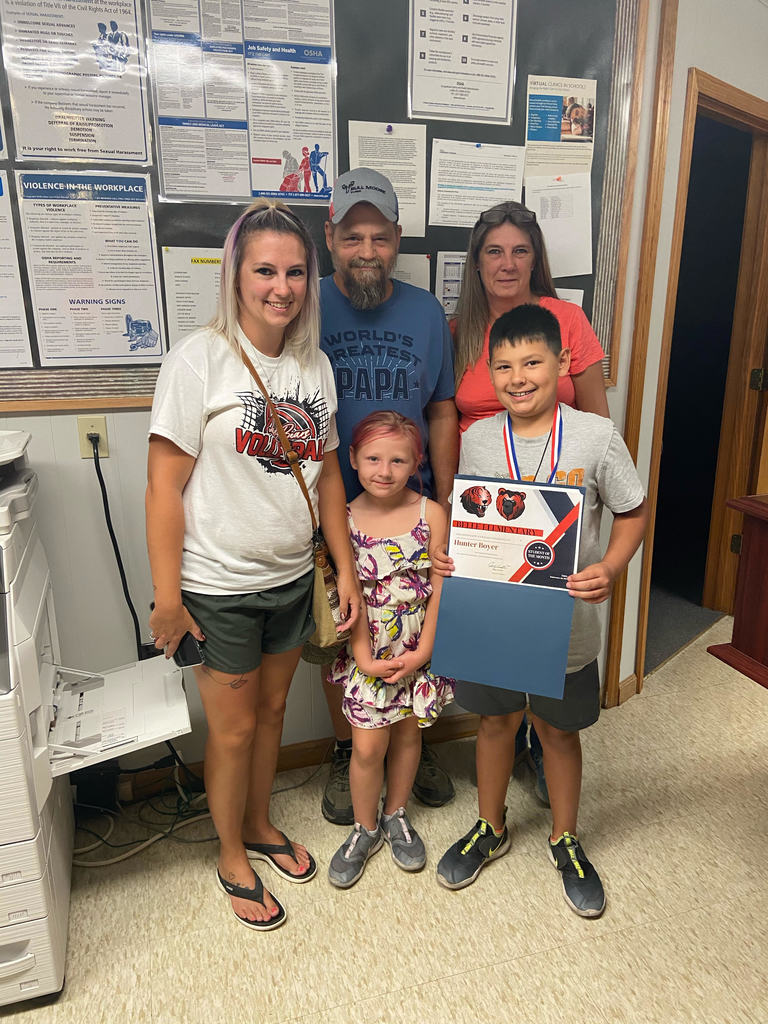 Thomas Tilton was honored as the High School Student of the Month at the September Board of Education Meeting. Thomas goes above and beyond in school. When given jobs in the community garden, he doesn't stop until they are done. He is respectful to his peers and teachers. Congratulations Thomas and very well deserved!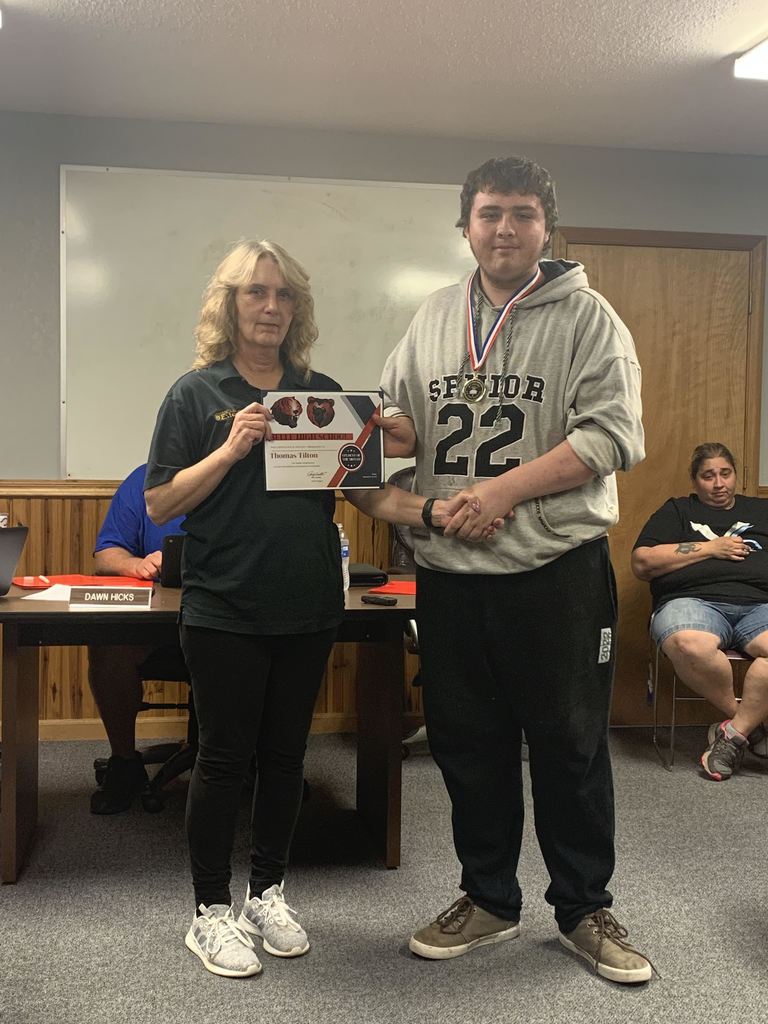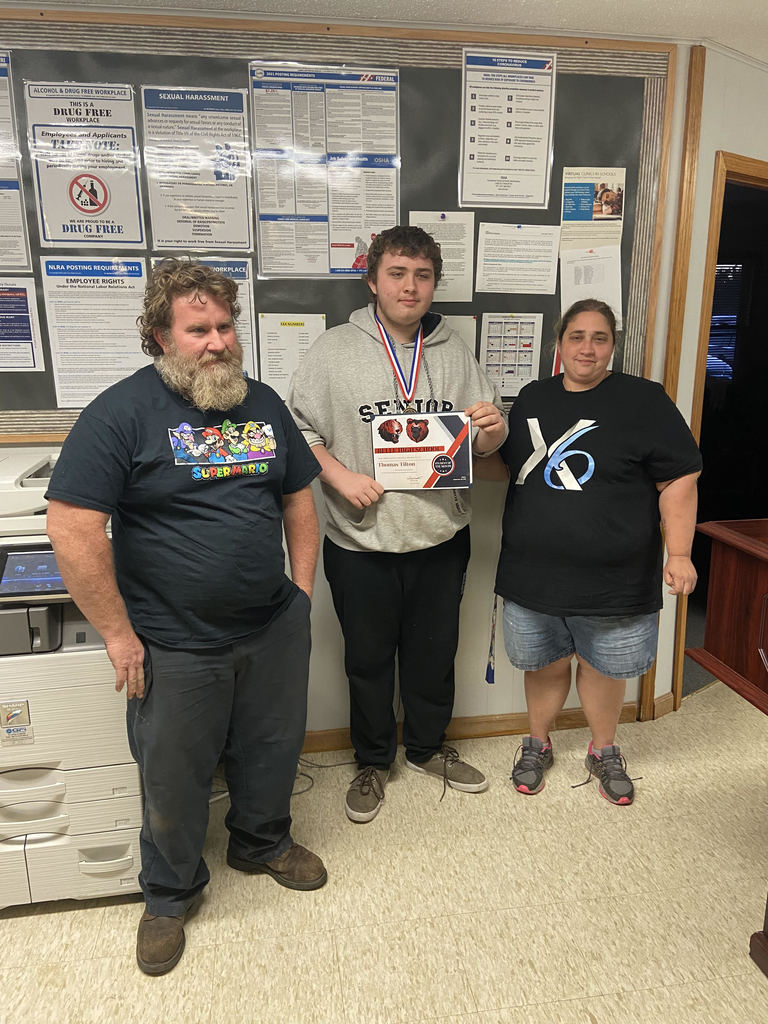 The Belle Elementary Parade will be held Friday, October 1. The parade will begin at 9:00 and start from the parking lot of the Belle Elementary school. Students are encouraged to wear red/black and tennis shoes. We hope to see all of you at the parade to support our students!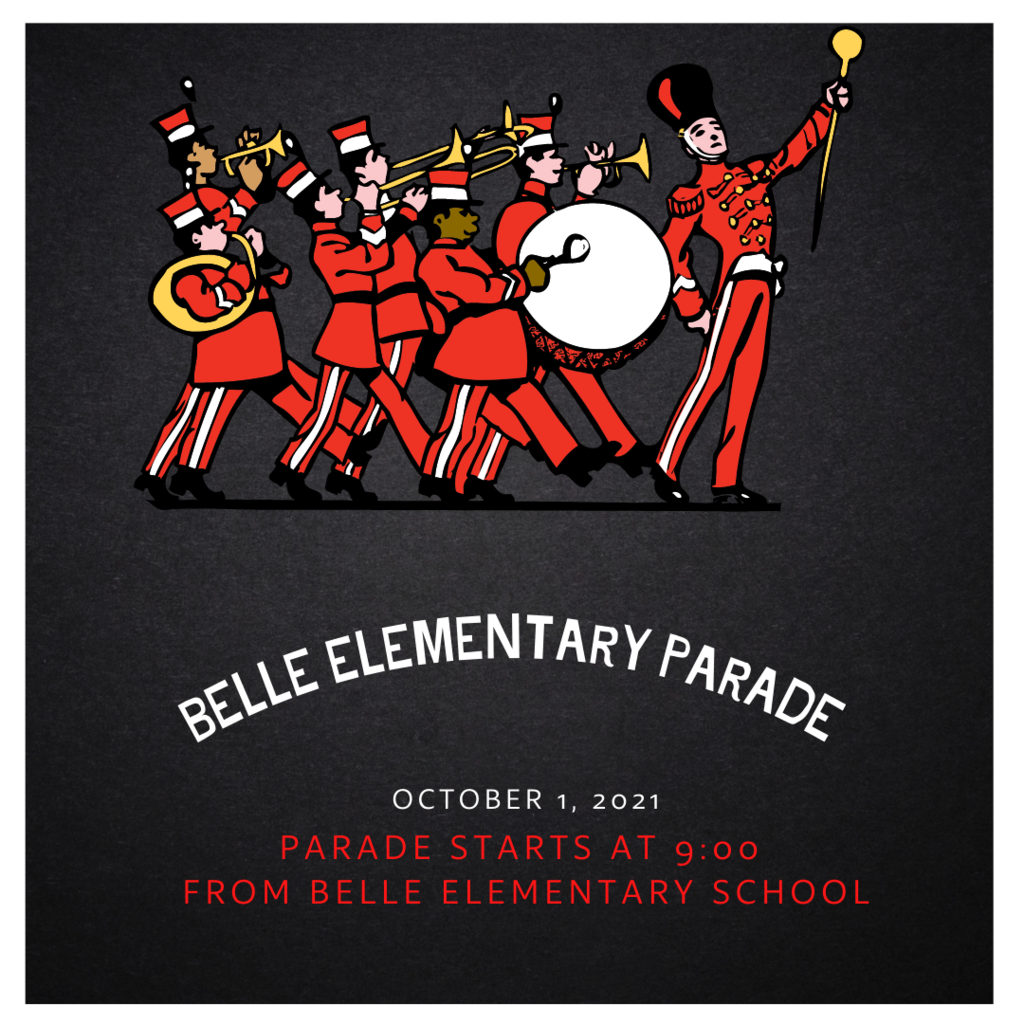 We love to see our students at our High School Baseball games!
Lady Tigers played a good game tonight although, they came up a few short at Vienna. Come watch them play their next game at home on Thursday at 4:30!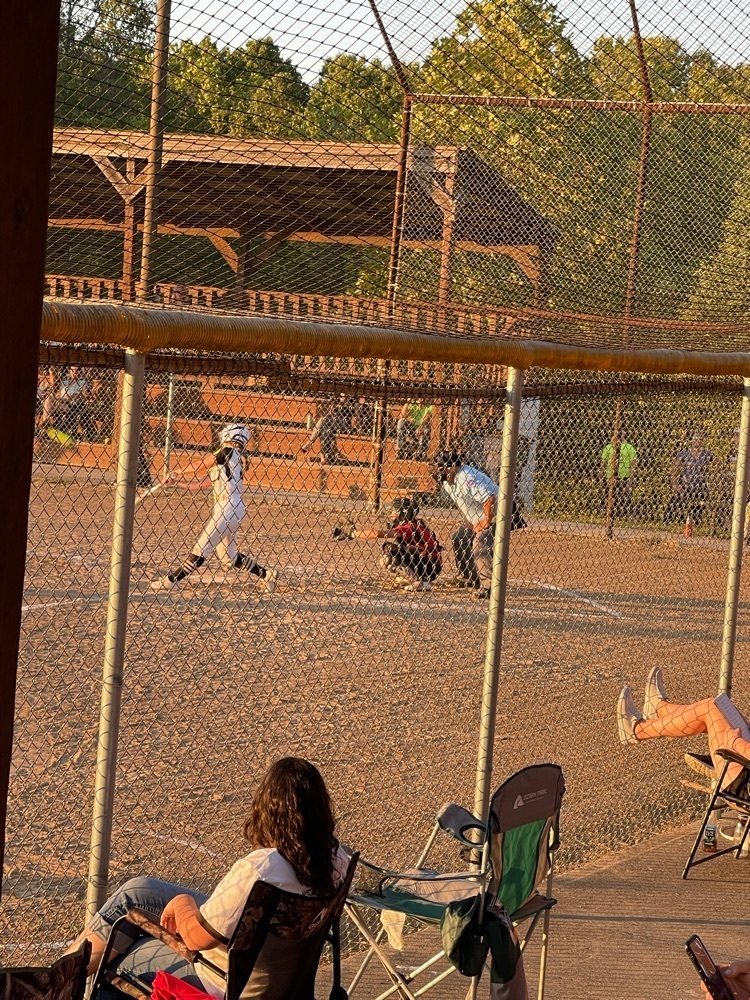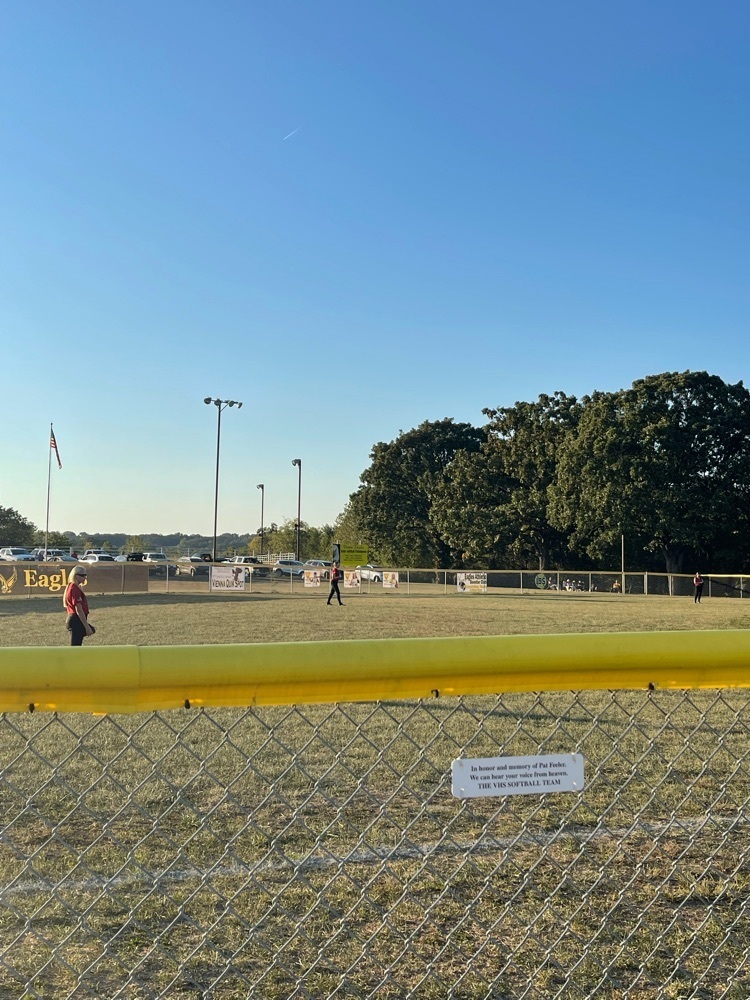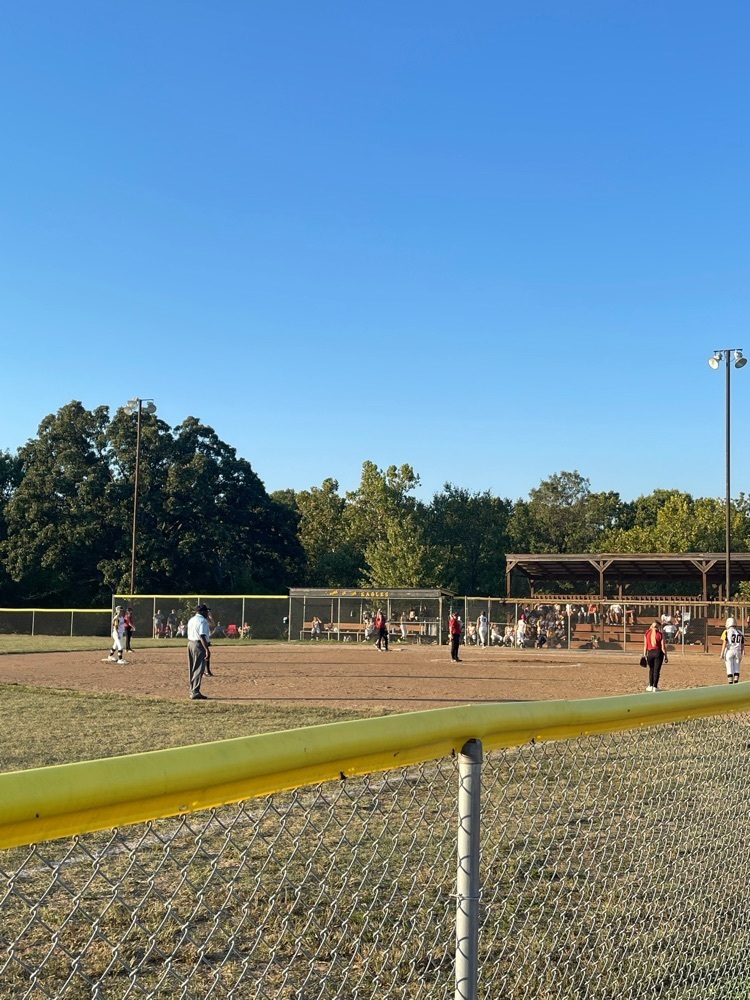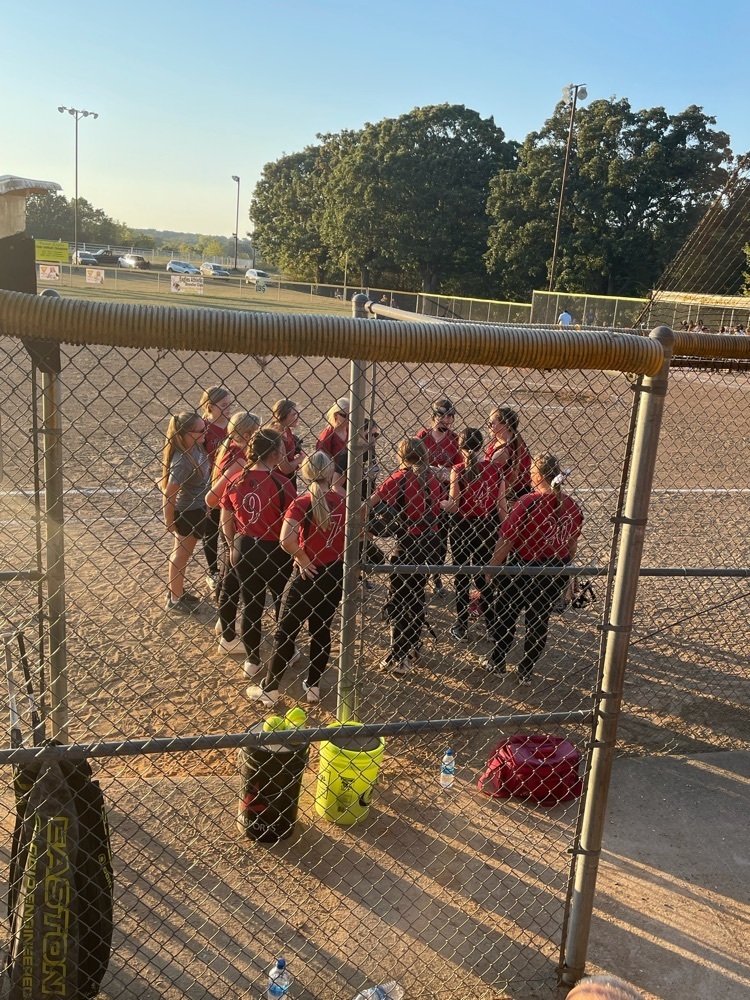 Belle High School Athletic Schedule for this week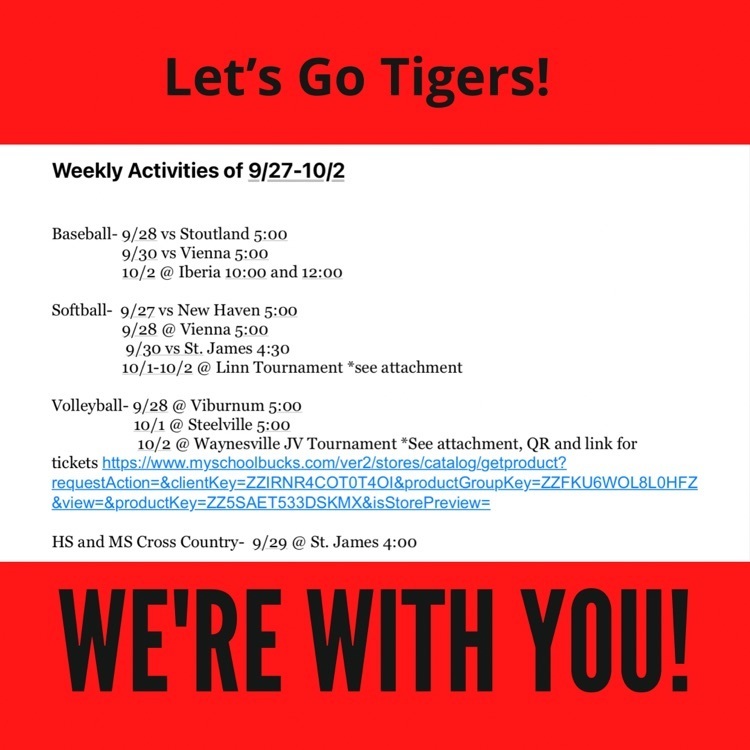 Bland Middle School Athletics for this week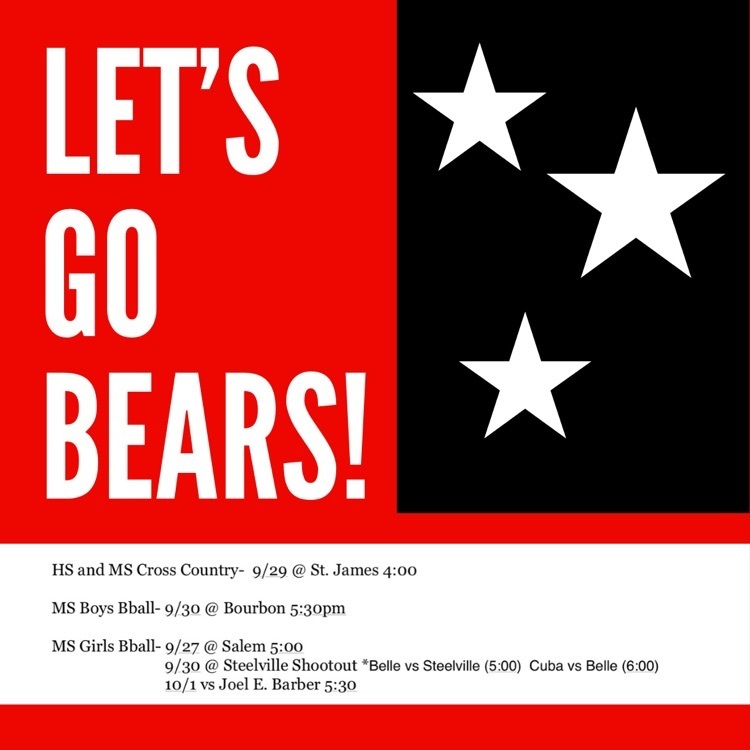 Mr. Siwak's second hour Missouri Connection Class sharing their "Advice to Fifth Grade" presentations. They did a terrific job with some excellent advice for our younger Middle School students. Ms. Adams class said invite us anytime. Mr. Siwak was SO proud of the tips that the 8th graders shared with the 5th grade. He said the 8th graders did such an amazing job with both content and technology presentations! Love the collaboration between the grades and the real kindness and knowledge that was evident in the presentations! Great job!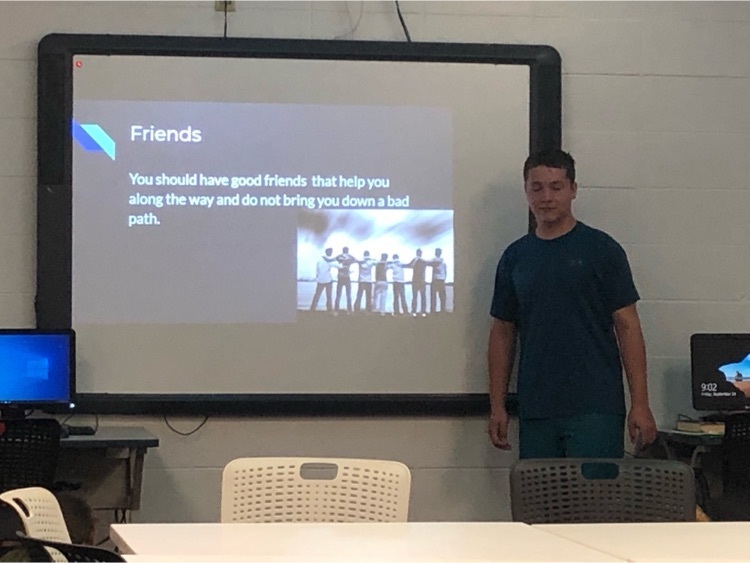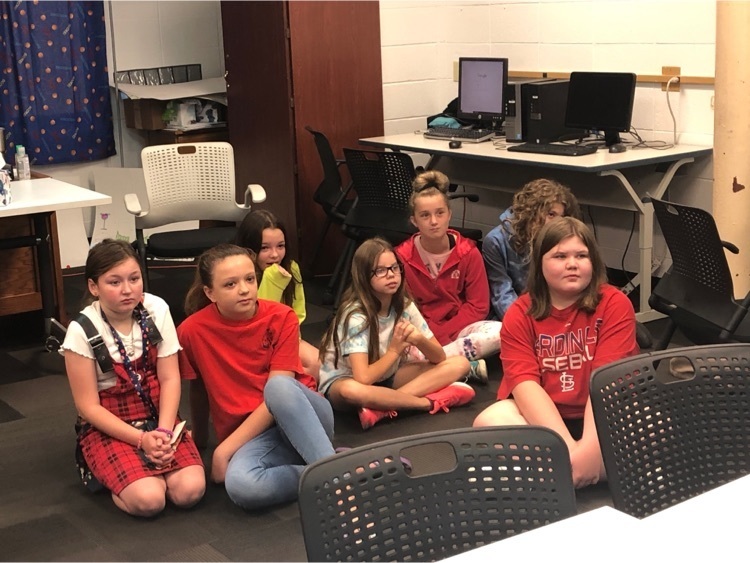 Elementary and Middle School Parents: In your child's backpack is an i-Ready report with data on your child's beginning of the year testing. If you have questions, please contact your building principal.

Back to School Parade Our Belle Elementary School parade is scheduled for Friday, October 1st, at 9:00 a.m. Our entire school walks in the parade to show our Tiger Pride. Students are asked to wear a red shirt and tennis shoes. Families are encouraged to watch and cheer us on.

Today Mrs.Farran's first graders had their first STEM lesson. They learned about the difference between liquids and solids by making slime. They had so much fun!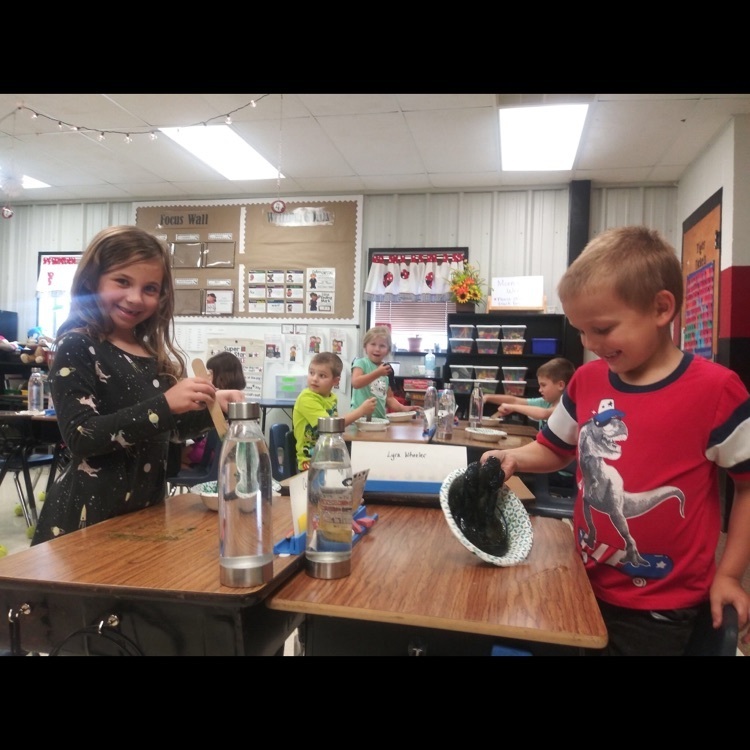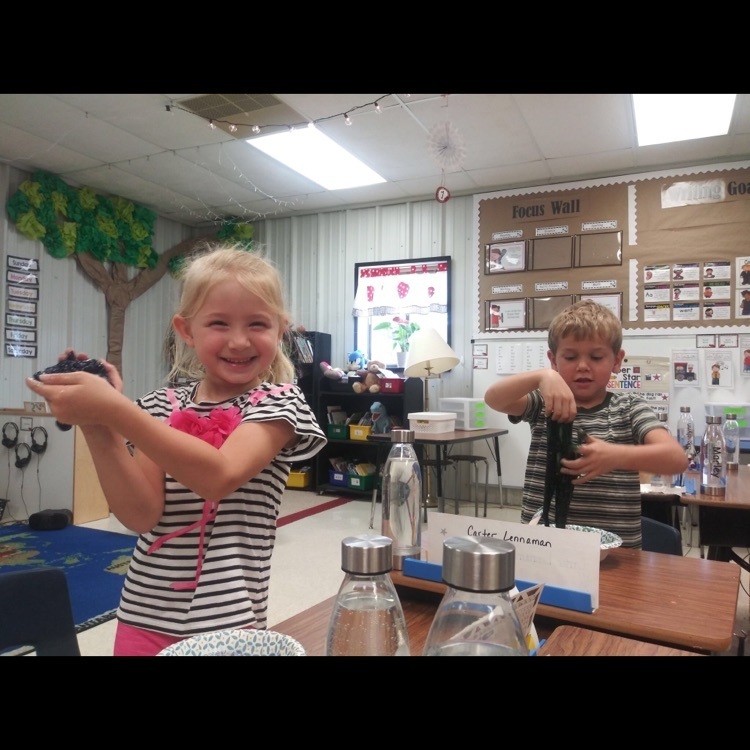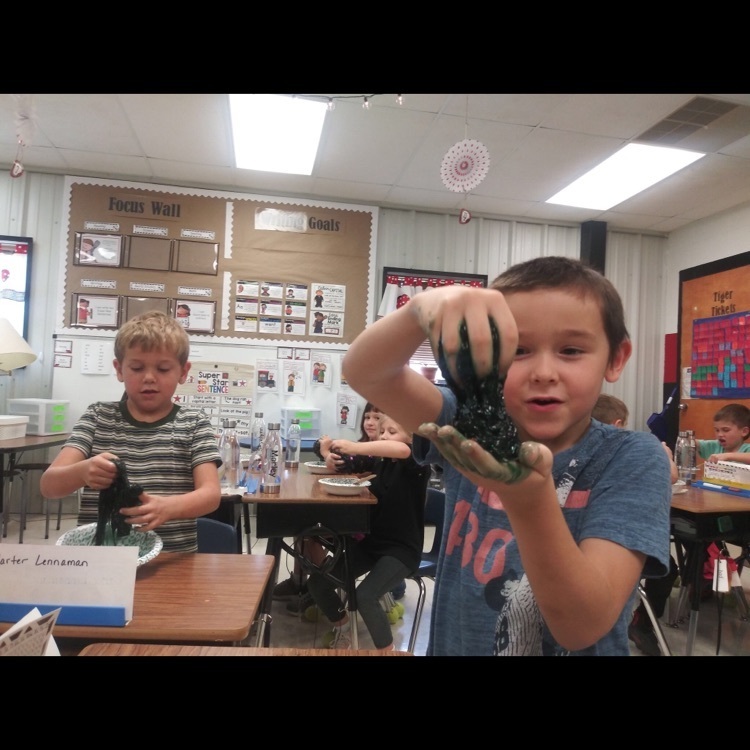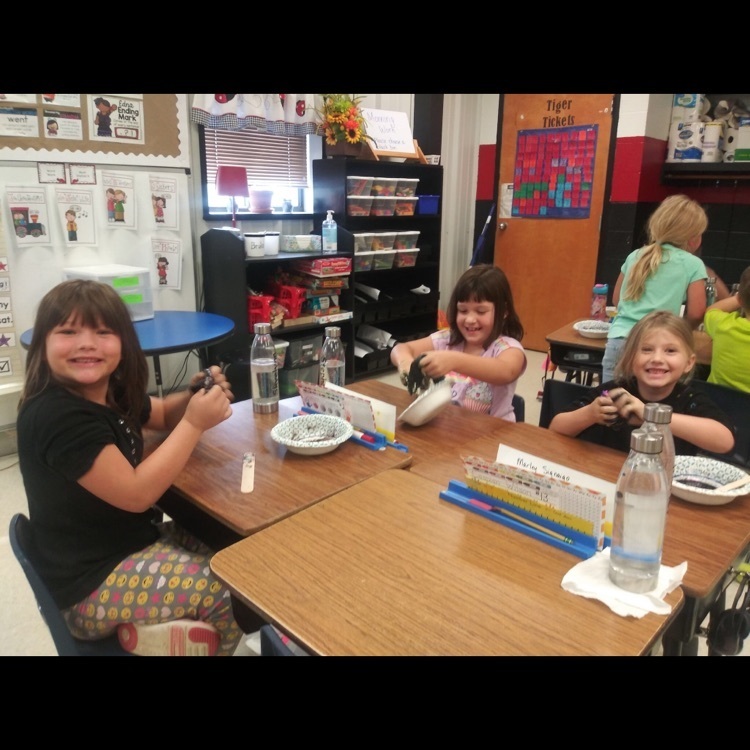 Today is the last day to order BHS yearbooks for the 2021-2022 school year at the lowest price of the year! Go to jostens.com to order now before prices increase!
Mrs. Scherstuhl's geometry class was outside this morning find points, lines, and planes. What a great opportunity to take advantage of the beautiful weather!