Summer school breakfast and lunch menus for summer school.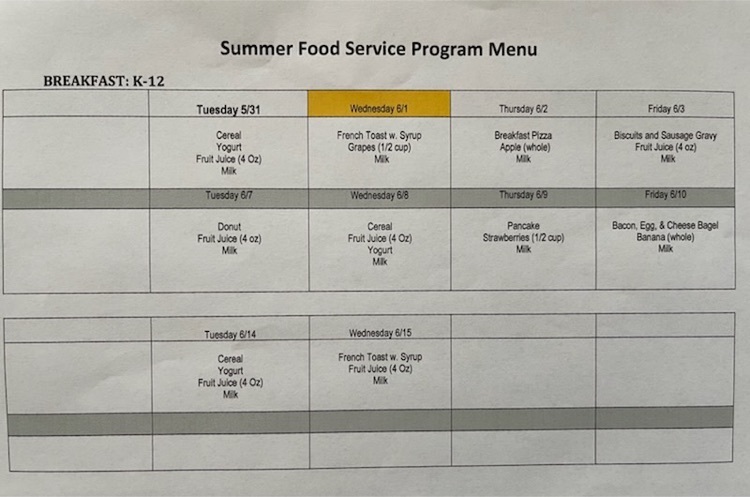 Belle Elementary is hiring! Please like and share!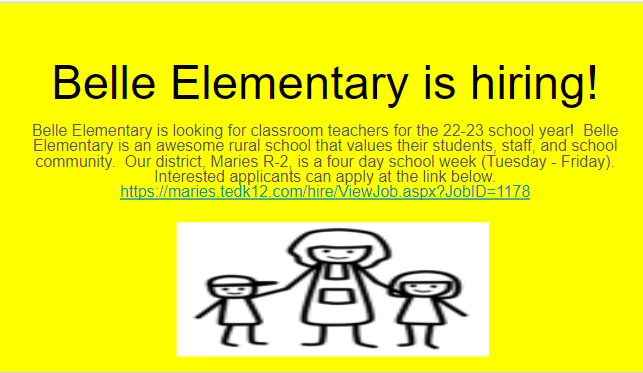 Summer Food Rocks!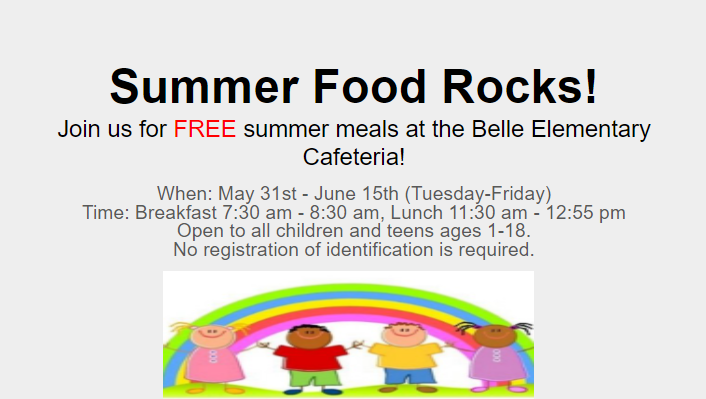 Summer School Transportation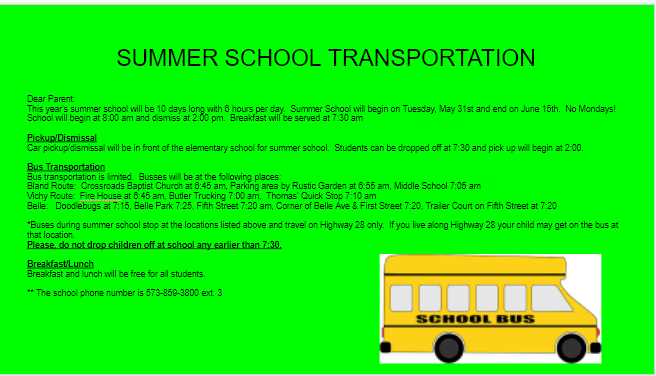 Belle High School Science Fair 2022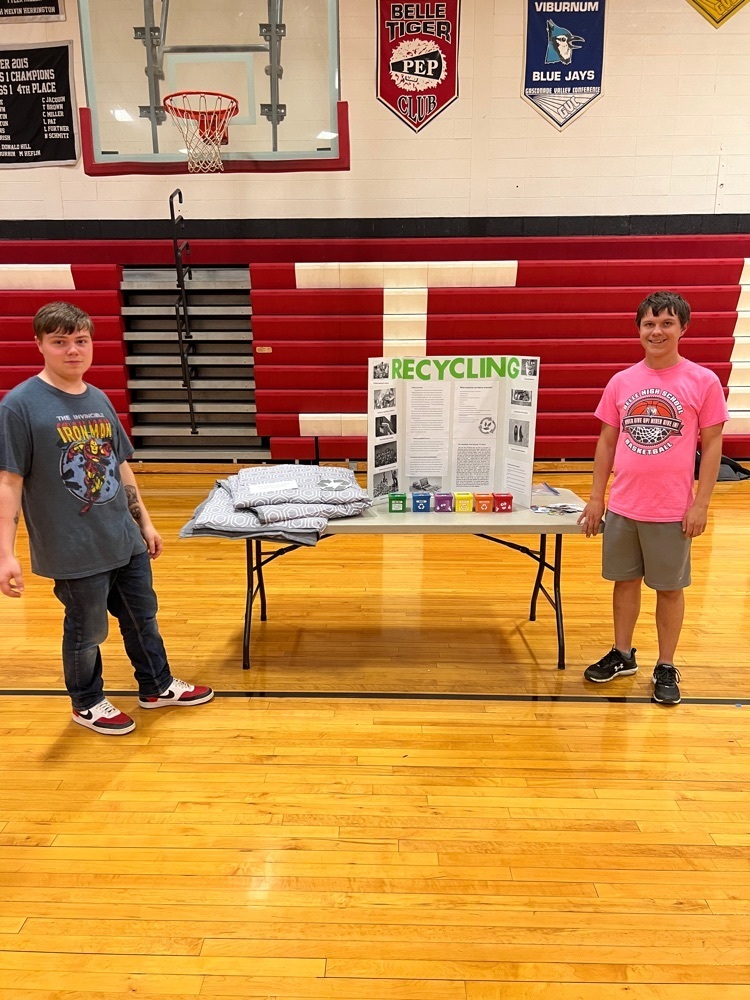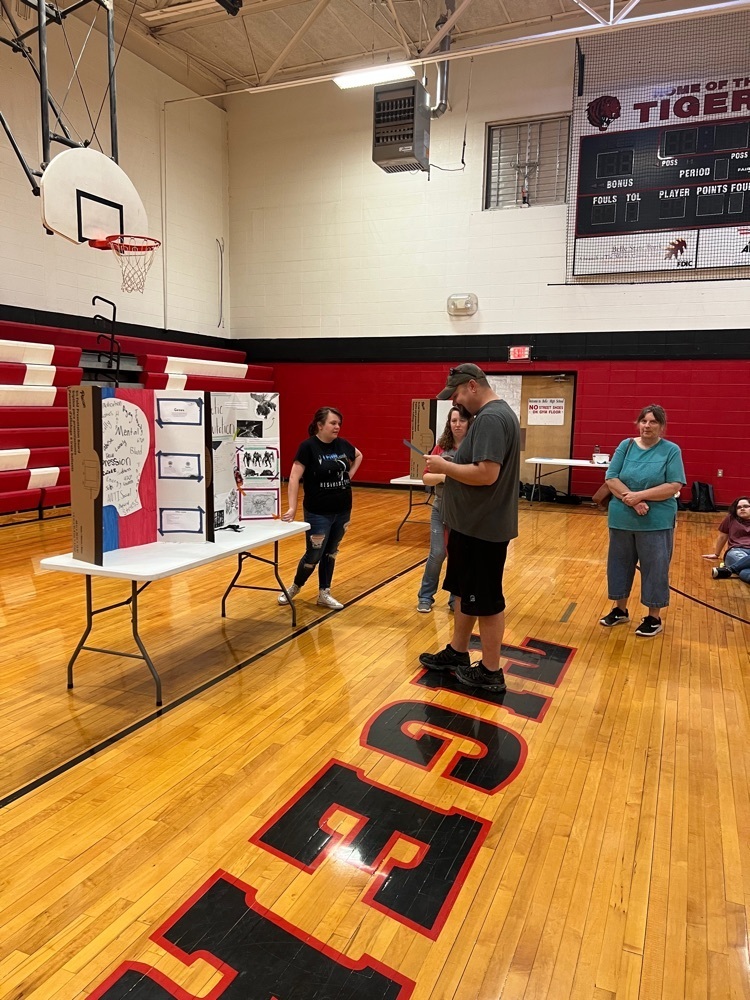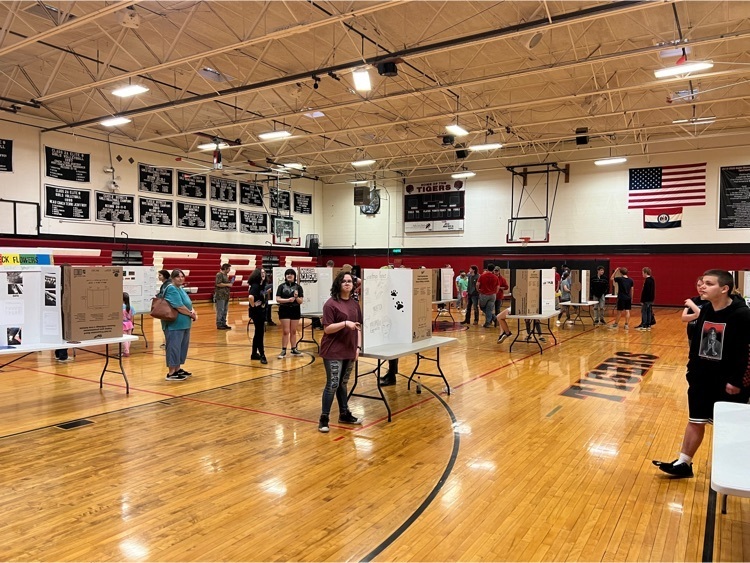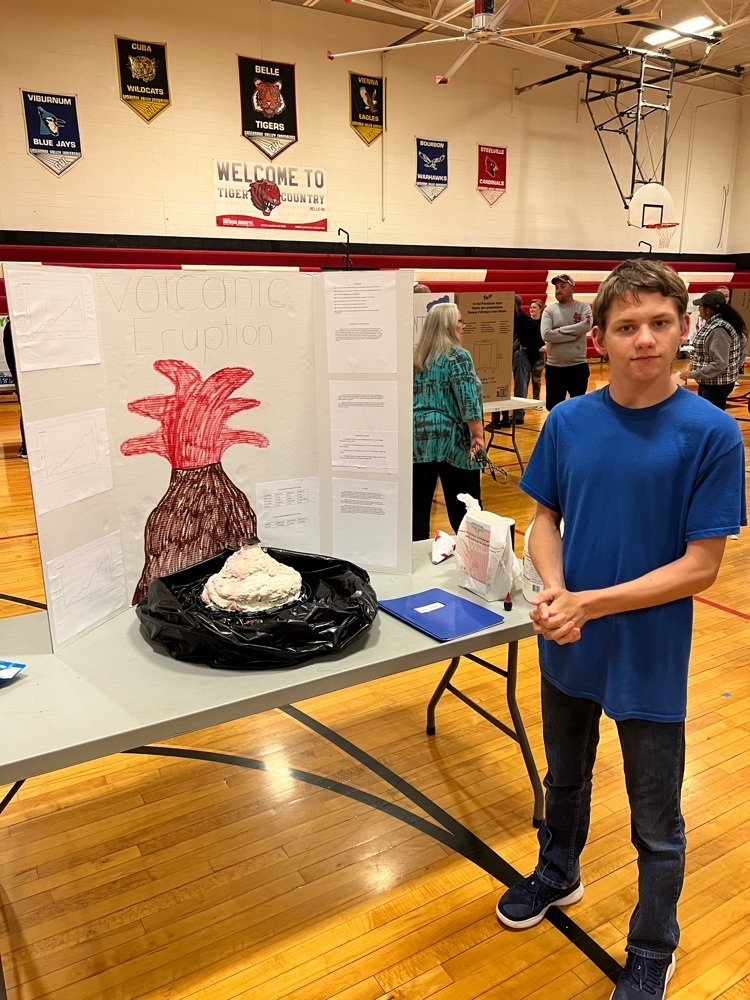 Congratulations to the Belle Elementary students for the Tigerrific Students for the April Character Trait- Be Polite!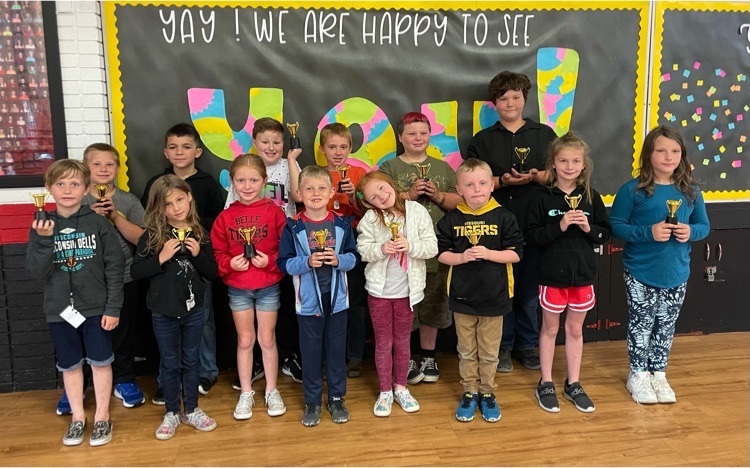 Our last day of school is tomorrow! Bland Middle School will dismiss at 12:15. Belle Elementary and Belle High School will dismiss at 12:30. Lunch will be provided to all students before dismissal!

The Belle Elementary Library is very thankful for the donation of iPads from Phelps County Bank. The library uses iPads for reading sites, problem solving apps, and coding apps. Students enjoy them immensely! We are so thankful for our community partnership with Phelps County Bank! #phelpscobank2022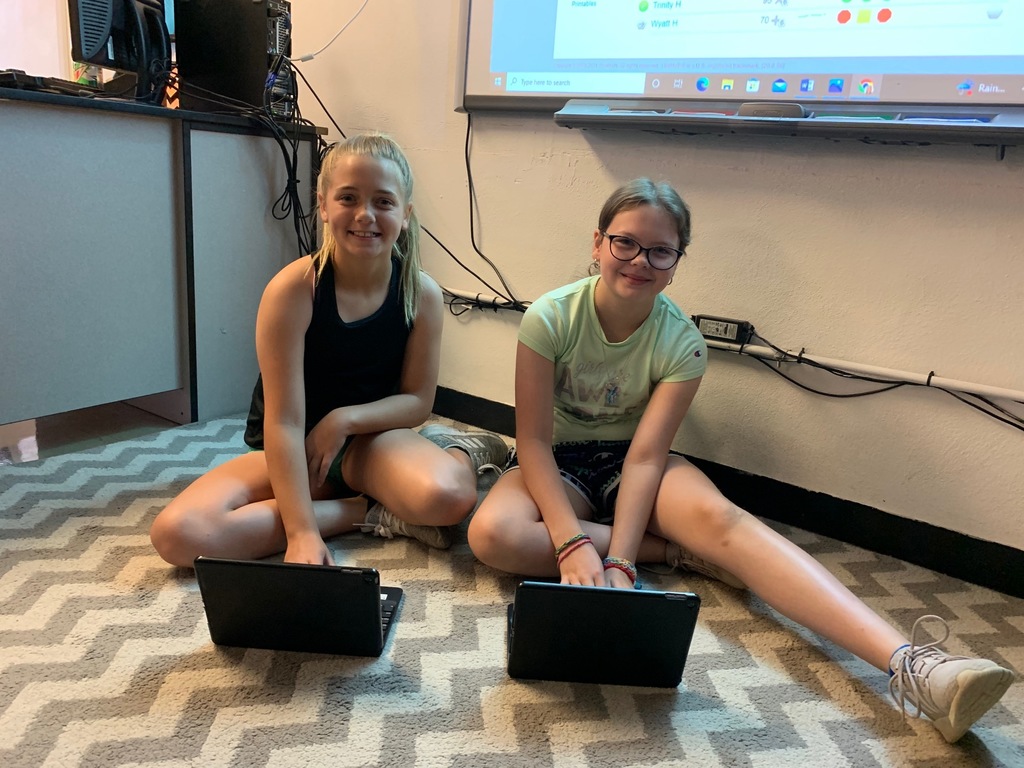 Belle High School Science Fair is tonight! Students have been working hard the last couple weeks on their Science Fair projects. Come see them this evening!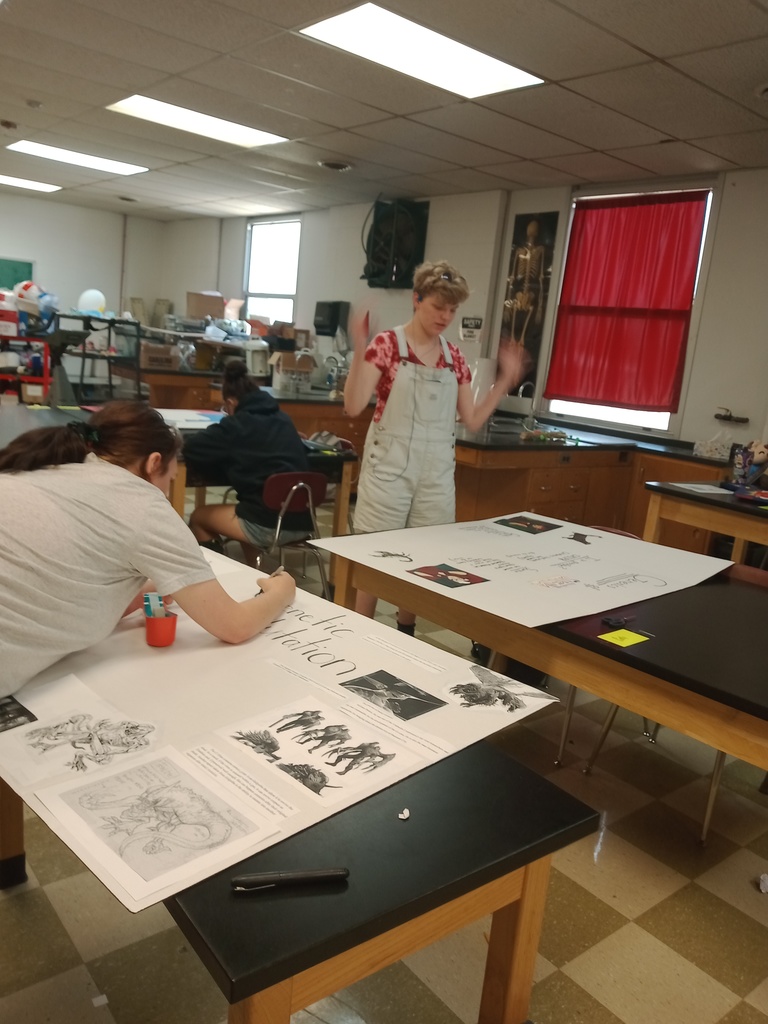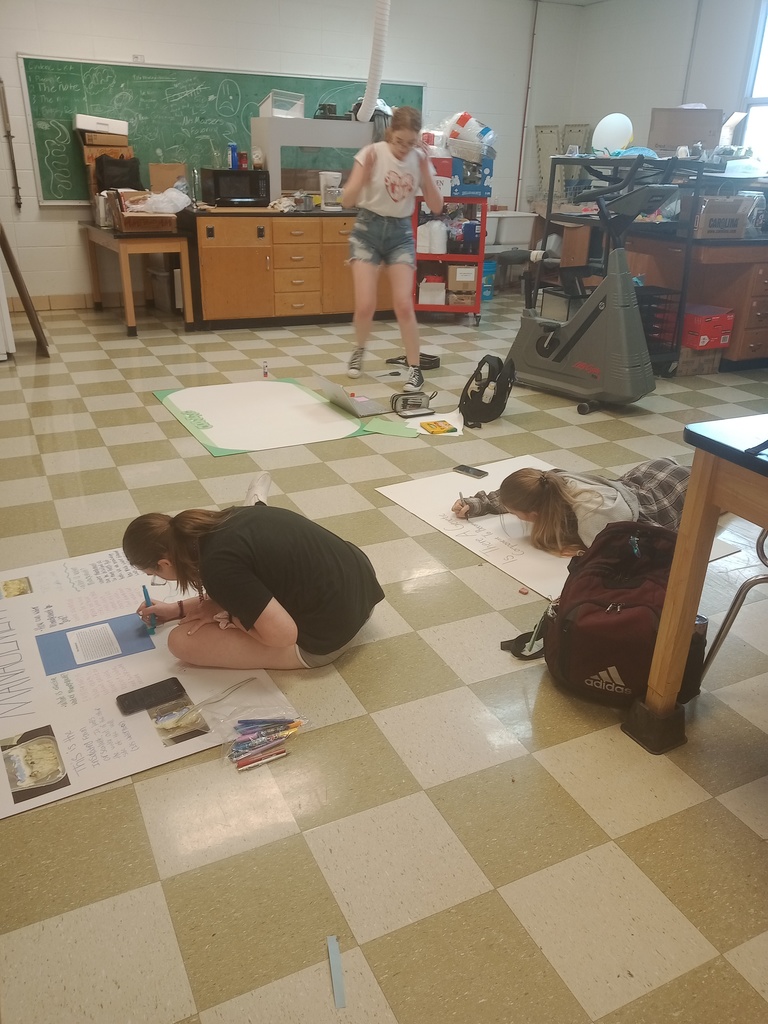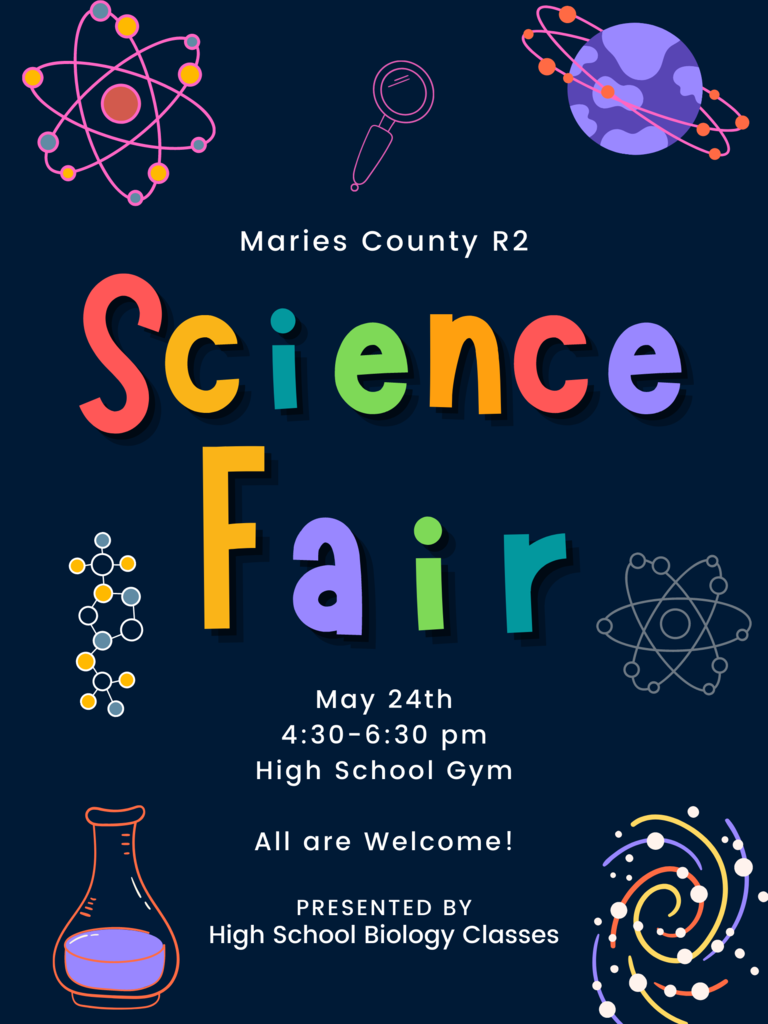 Our last day of school at Maries Co. R 2 is Thursday, May 26. The MS will dismiss at 12:15. The HS and EL will dismiss at 12:30.

1st Grade Field Trip - Mrs. Farran's class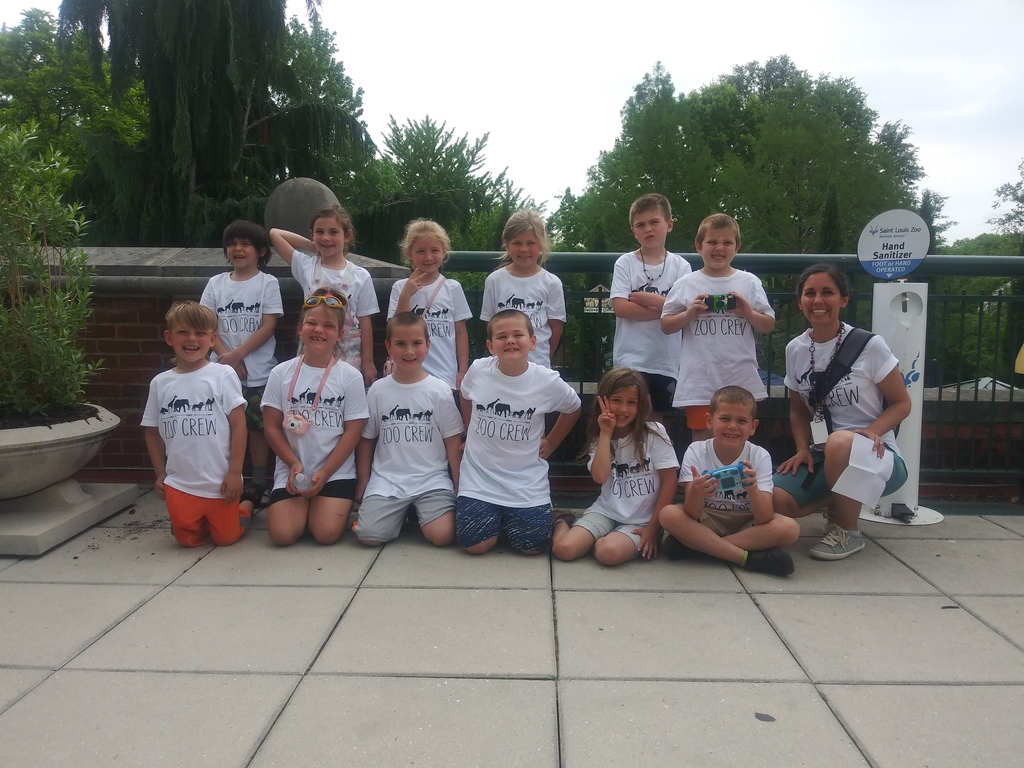 A few Kindergarten May Day pictures.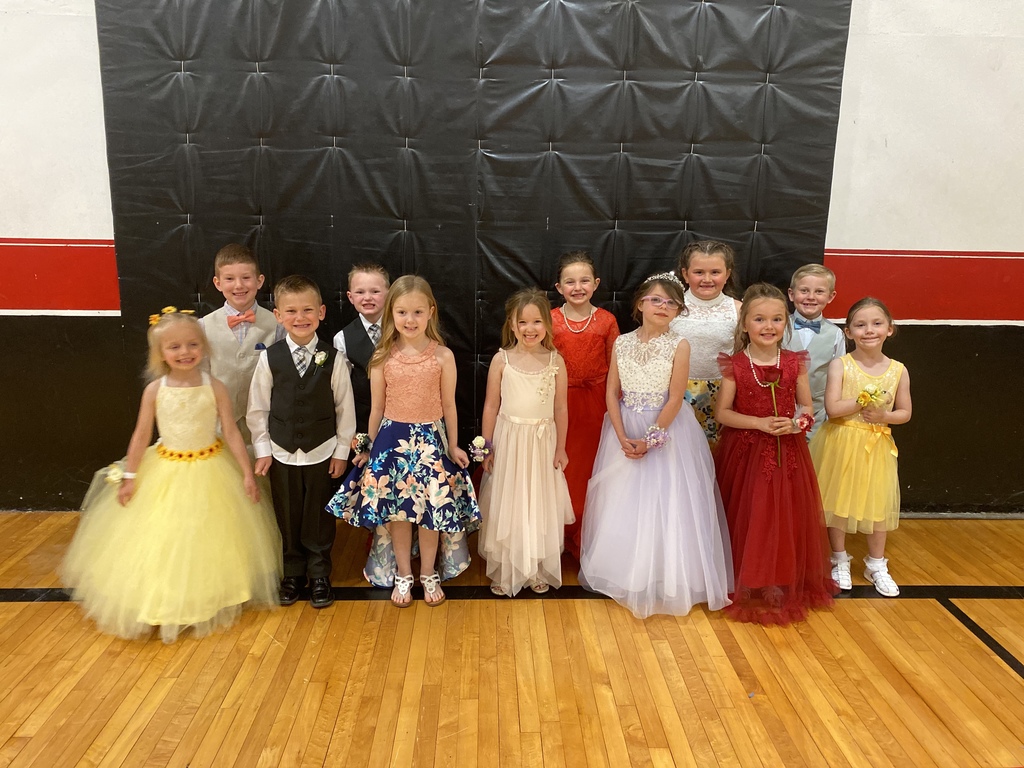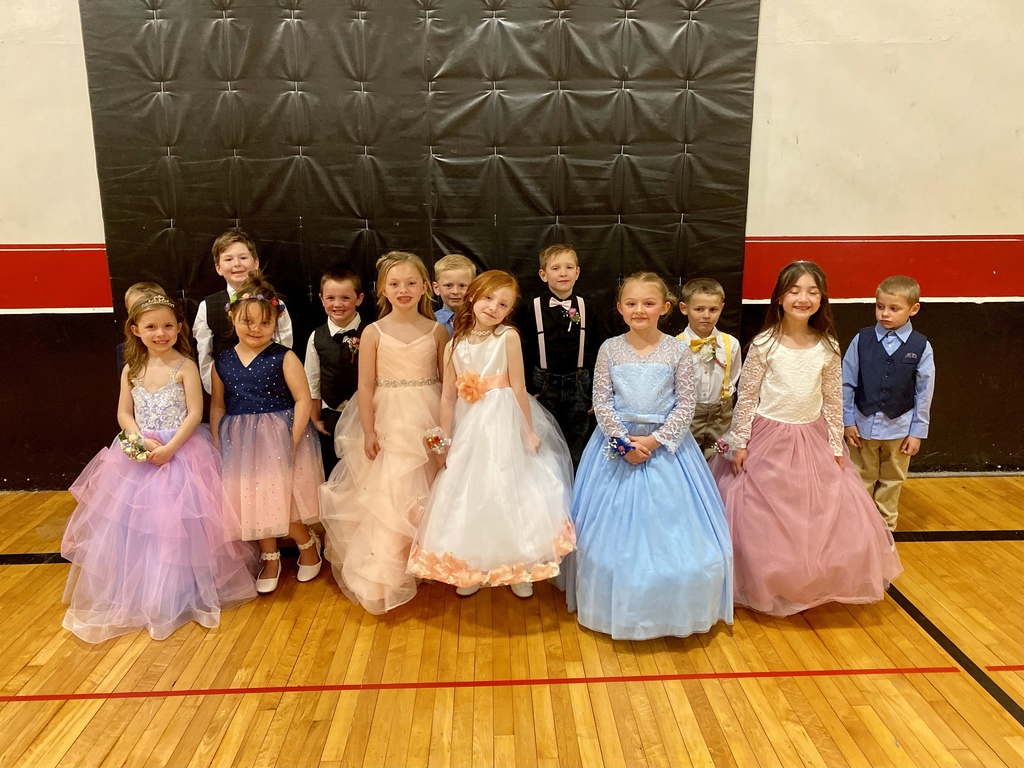 Your child is eligible for a free lunch and free breakfast during Summer School. All meals will be provided at no charge at the Belle Elementary Cafeteria from May 31-June 15 (Tuesday through Friday). Please contact Mrs. Feeler if you have additional questions.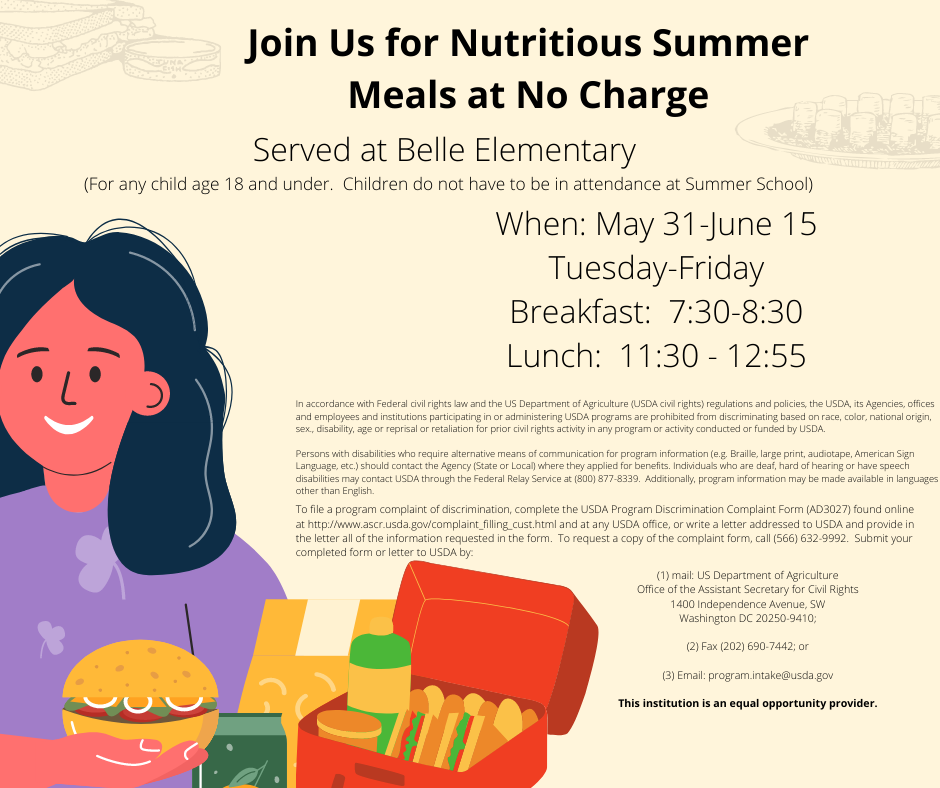 Congratulations to Treyton Huebner for placing first place in the Ozark Rivers Waste Management Earth Day Poster Contest.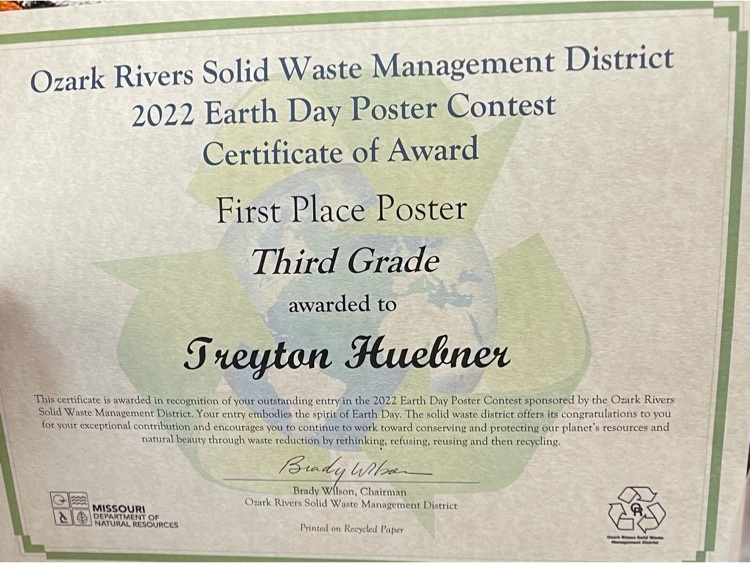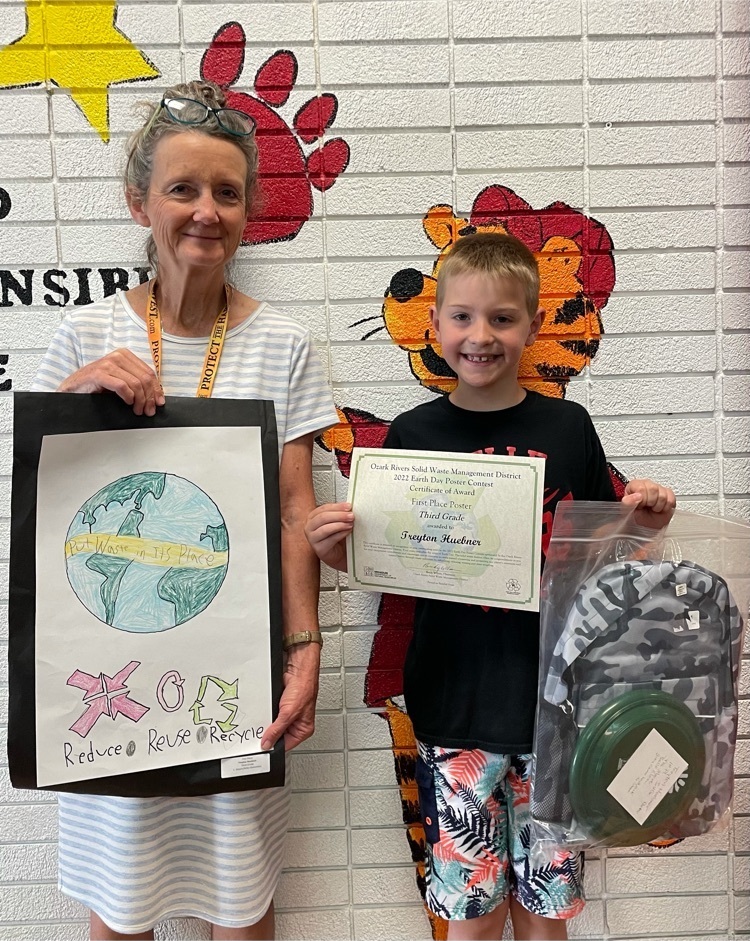 What Mrs. Woodruff's Class learned in Kindergarten ….. they learned a LOT!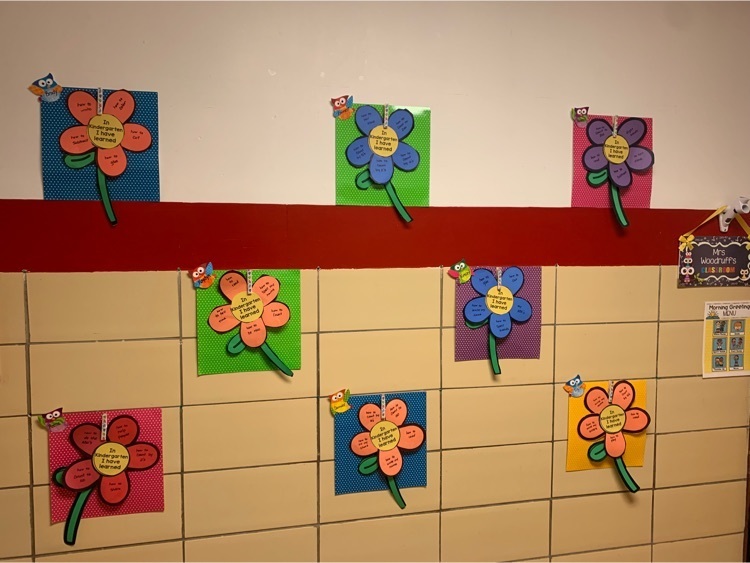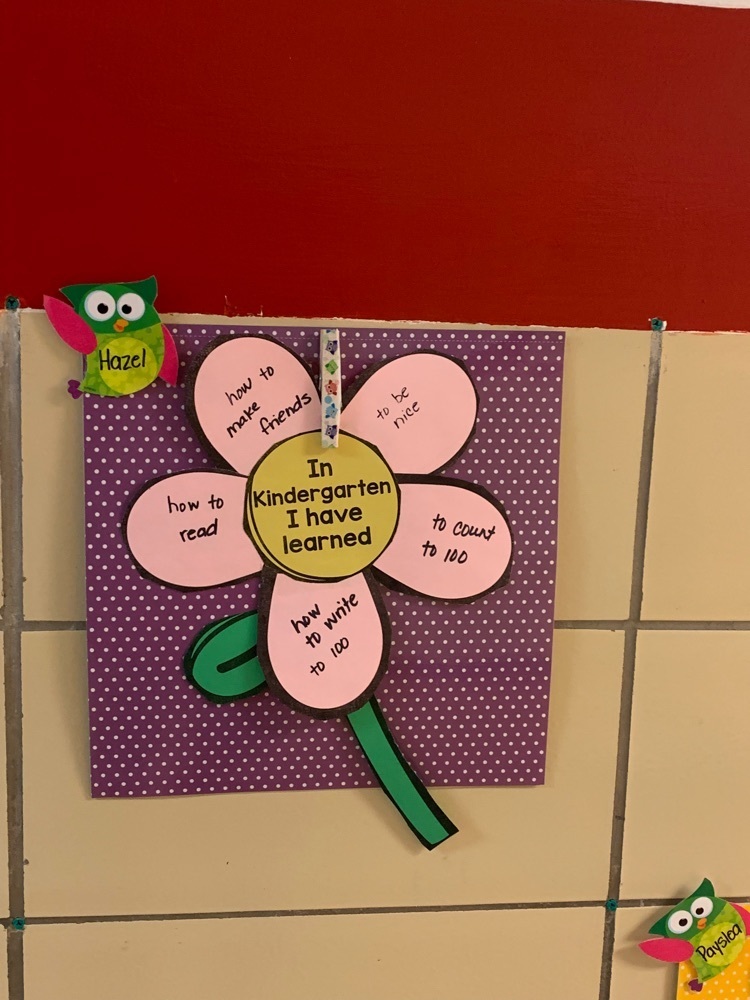 Please read and be advised: Upcoming Events for Bland Middle School -May 18, 2022 BMS Bear Bucks Park Reward 7th/8th AM and 5th/6th PM -May 18, 2022 BMS 8th Grade Tour BHS -May 20, 2022 at 9:00 am BMS 8th Grade Graduation- 8th Grade students and their families will gather to celebrate the end of their Middle School career! -May 24, 2022 BES 4th Graders Tour BMS -May 25, 2022 in the Afternoon Field Day- Students will enjoy outdoor and indoor activities! Bring an extra set of clothes for a water activity. -May 26, 2022 Last Day of School- Dismissal for BMS at 12:15pm -May 31, 2022 Summer School Begins at Belle Campus -June 15, 2022 Last Day of Summer School at Belle Campus

Thank you!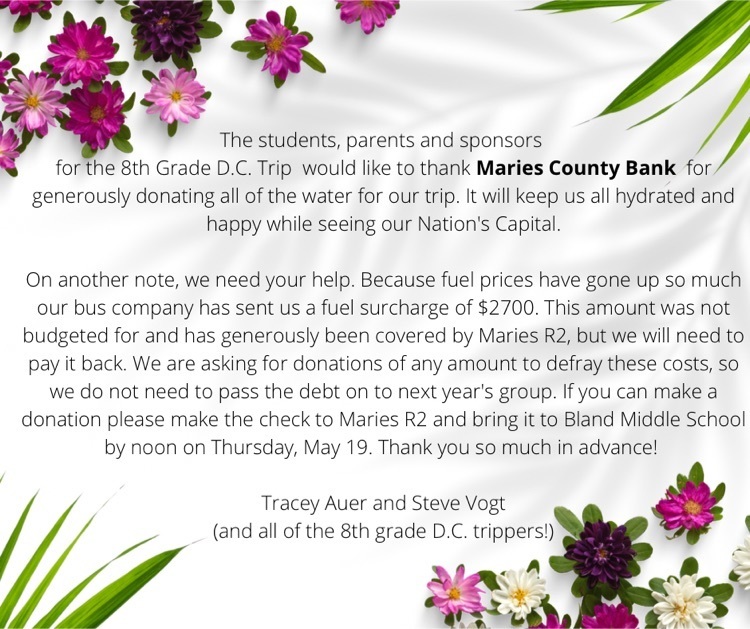 Good Luck to our BHS Tigers in Sectional Track today in Monroe City! Go TIGERS!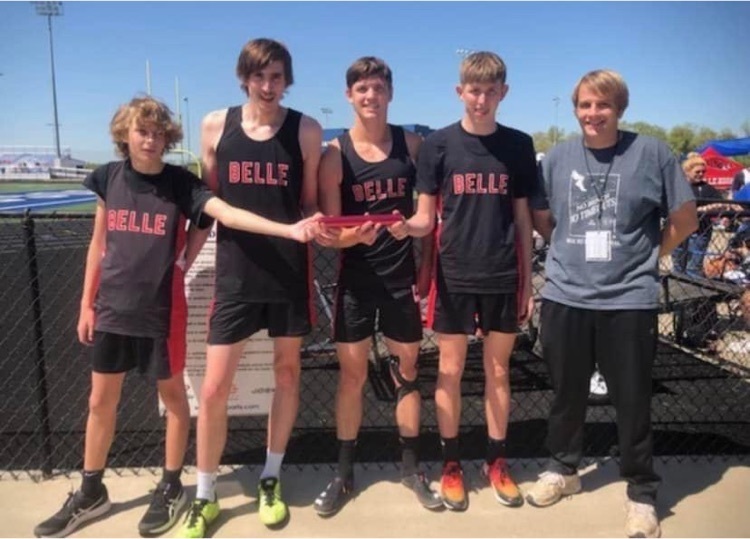 Our very own Belle High School senior Hayden Wade being recognized last night by Governor Mike Parsons for his commitment to the US Army. You make us very proud Hayden!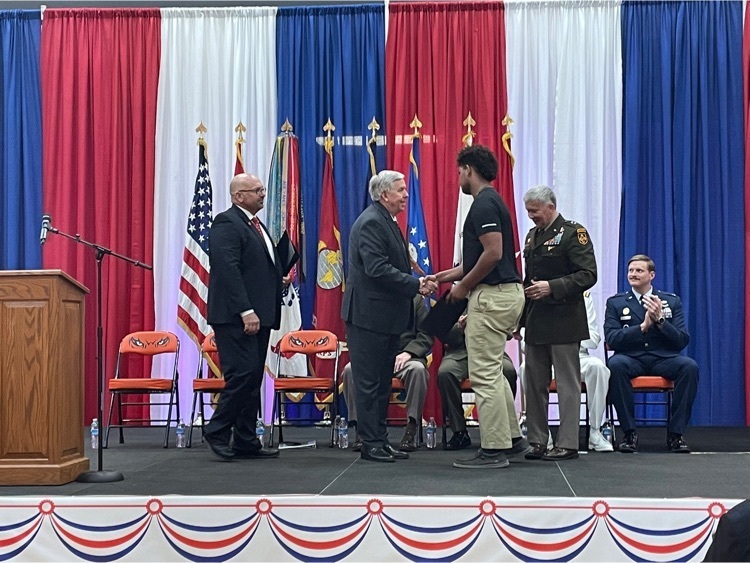 Today Belle High School hosted a career / job fair for graduating seniors, juniors, and sophomores. We are so thankful for every local and semi-local business that came today to show interest in our students and help us bridge the gap between school and the workforce! One team, one goal!