6th Grade students broke in the new books donated by donors choose.
Several student groups were recognized at tonight's Maries R-II Board meeting: Cross Country State Qualifiers Cory McDaniel and Baylar Smith, Students of the Month Alaina Bledsoe and Brantley Francis, and the MS Girls Basketball Team for their 16-0 season.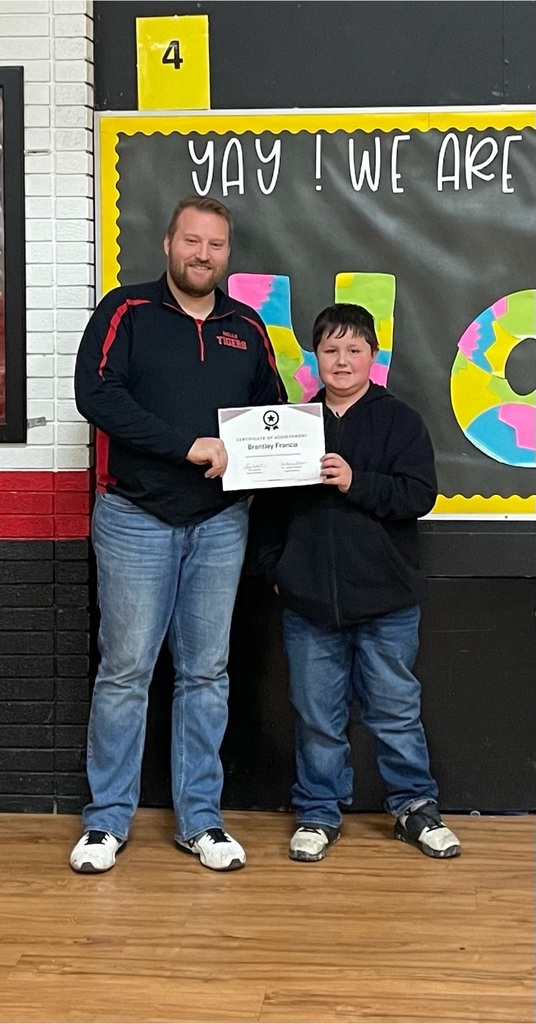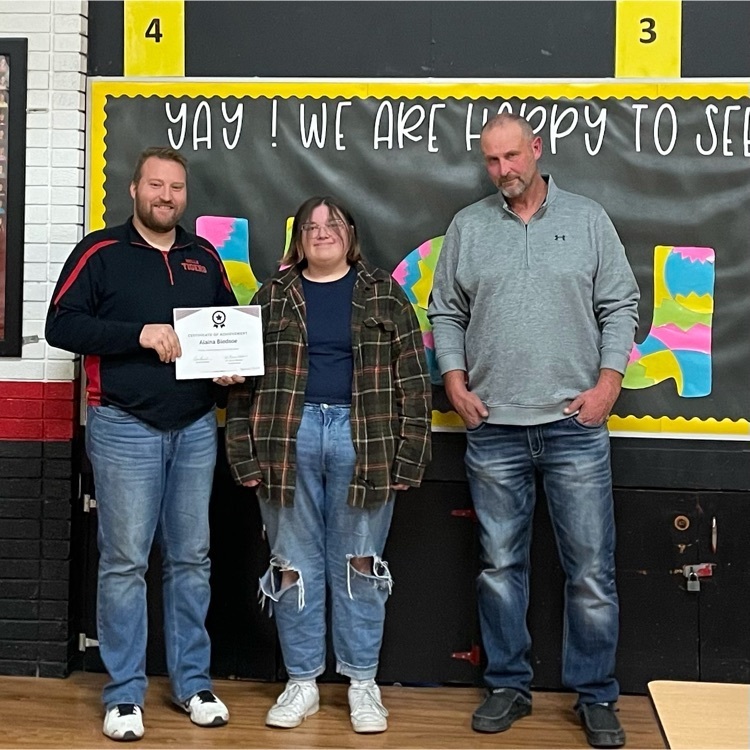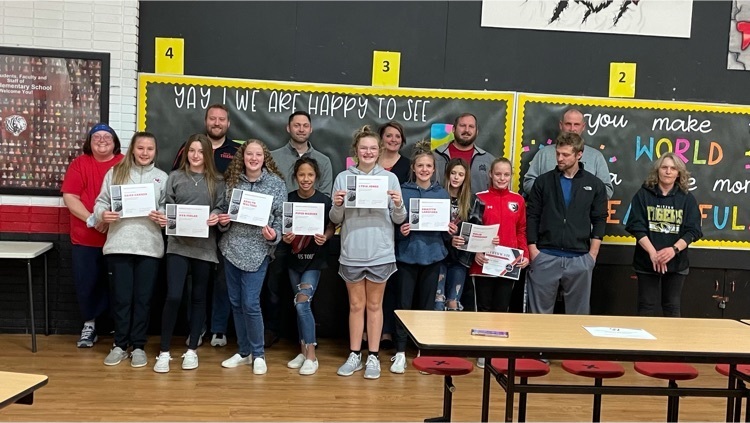 Breakfast with Santa! Reminder to by your tickets by December 1st!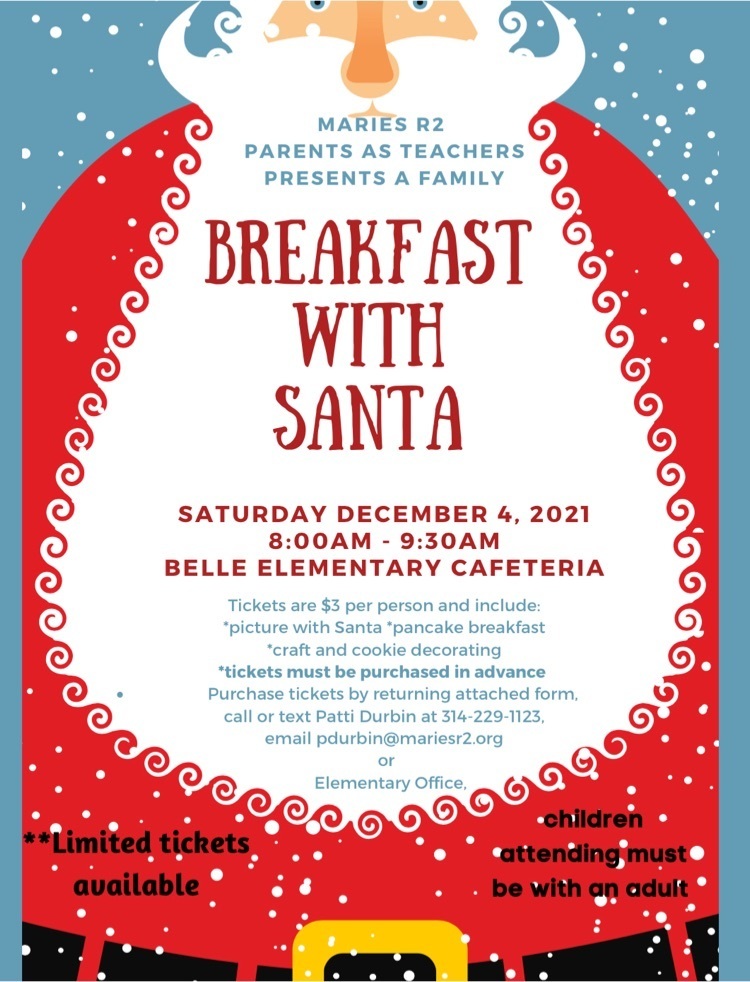 Belle Elementary Math Super Star in multiplication and division!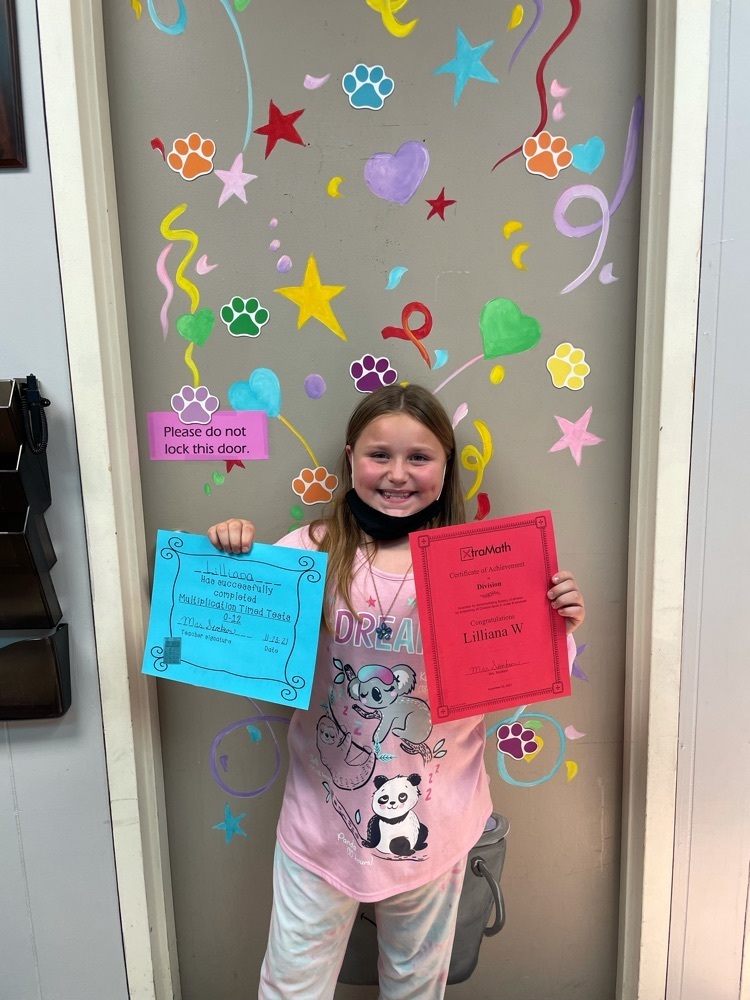 Mrs. Moore's fourth grade gifted class made a carnival for STEM day. Each ride had moving pieces.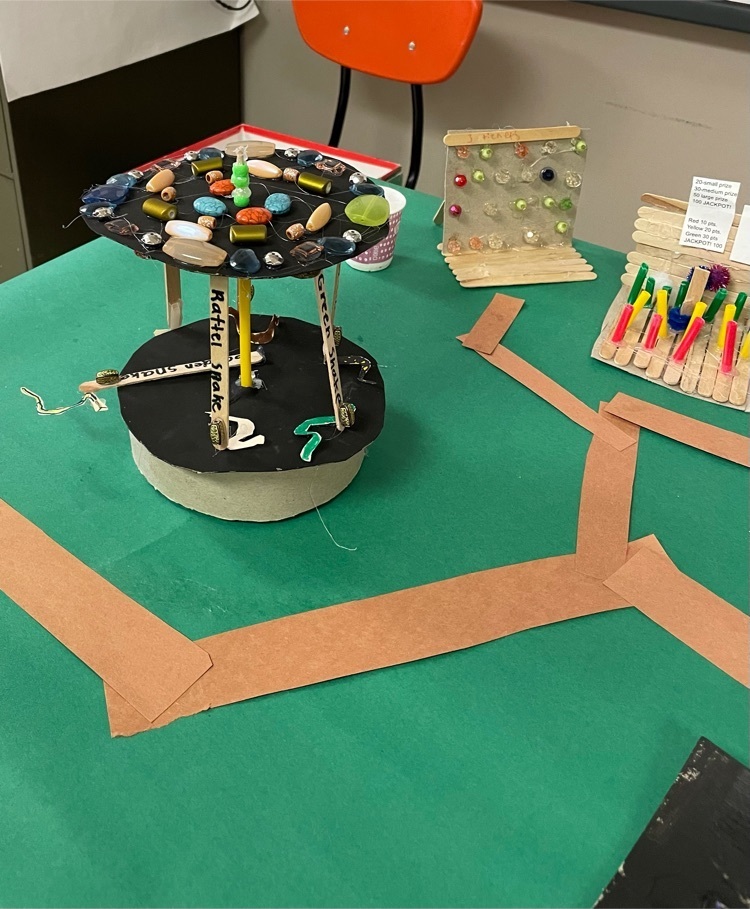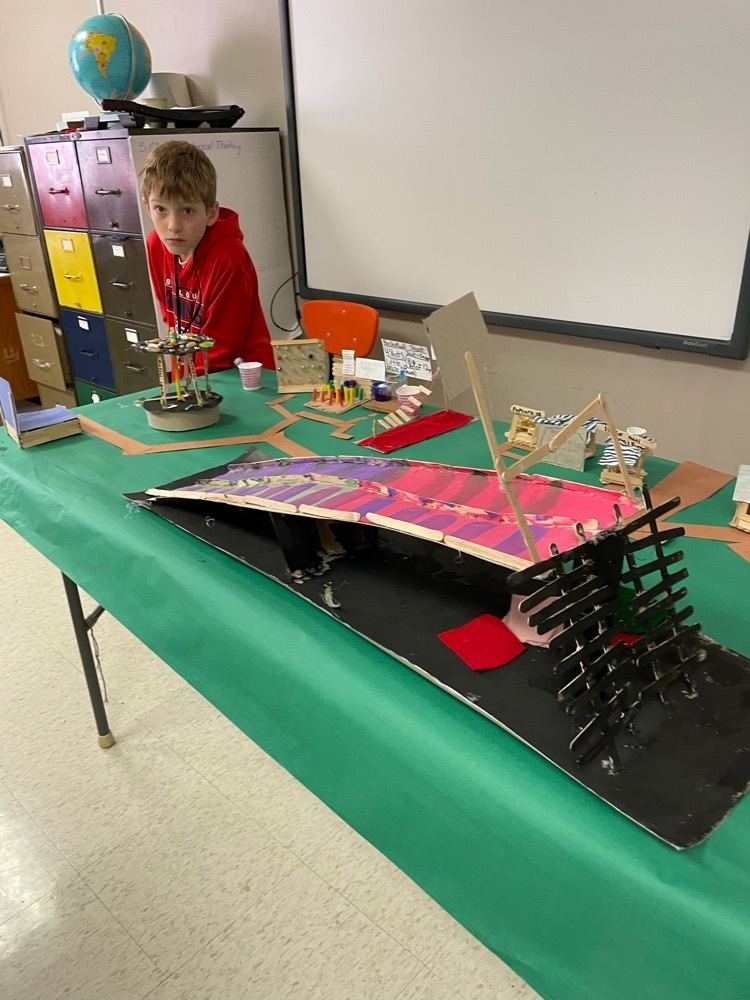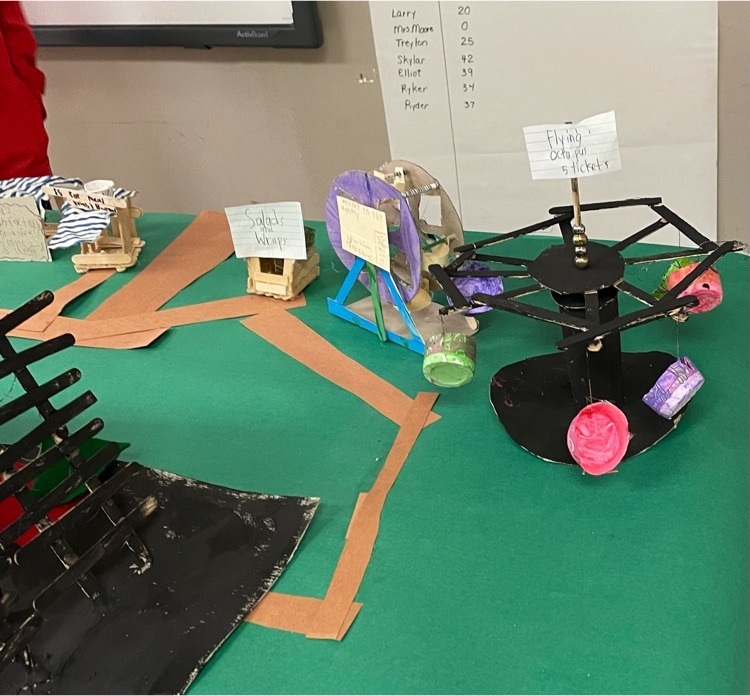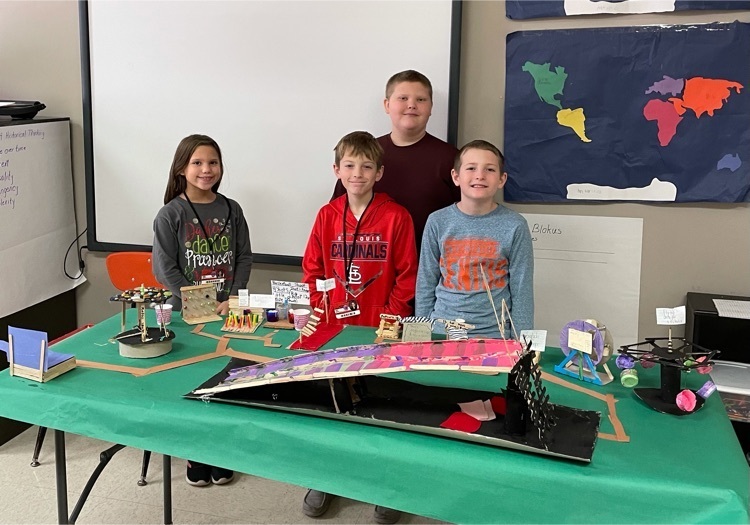 The November Maries Co R2 Board of Education meeting will be held tonight, November 23, in the district Board Office. Recognition of State Cross Country, MS Girls Basketball and November Students of the Month will be held at 6:55 in the Elementary Cafeteria. The Board Meeting will begin after the Recognitions in the Admin Building.
TIME CHANGE: the HS Band Winter Concert has been moved up to 5:30pm in the HS Gym on December 14th, 2021.
BMS Annual Turkey Trot tomorrow 11/23/21. Lots of fun planned for the day: 1 mile run/walk, game/movie rooms, concession stand, 5th Hour National Read Day, student basketball game, and the B-3 (Bland Best Band) concert debut!!!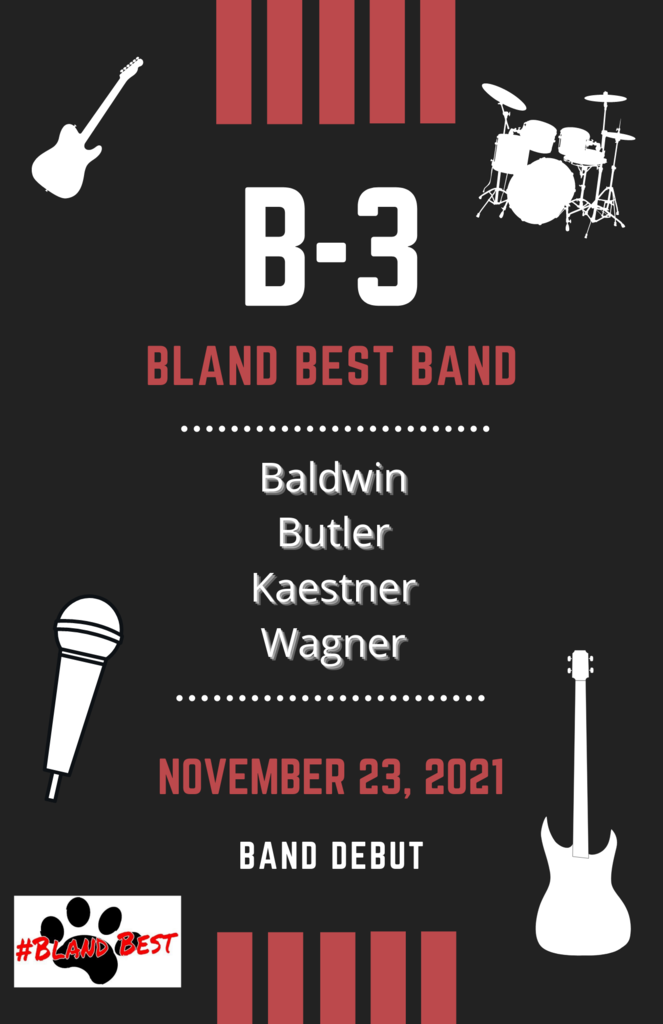 The Maries County R-II School District has an opening for a paraprofessional position for the 2021-2022 school year. Candidates must have at least 60 college credit hours or pass the paraprofessional assessment, be able to clear a federal and state background check and obtain a substitute certificate. The position is a full time position with benefits. Applications can be completed on-line at
www.mariesr2.org
. Please contact Kesha Sanders at
kesanders@mariesr2.org
/573-859-3800 ext. 1500 with any questions. Thank you!
Belle Elementary The Trek for Tech assembly was held today and students with the highest donation amounts were announced. The first place winner will be going to The Zone with 3 of their friends. The second place winner will be going to Thunder Alley Bowling with 3 of their friends. The third place winner will celebrate with their class by having a pizza party. All students who brought in any money about were able to pick prizes to be taken home as well. This year, the Belle Elementary students, with the help of our generous community, raised $6953.92. Thank you to everyone who supported our students!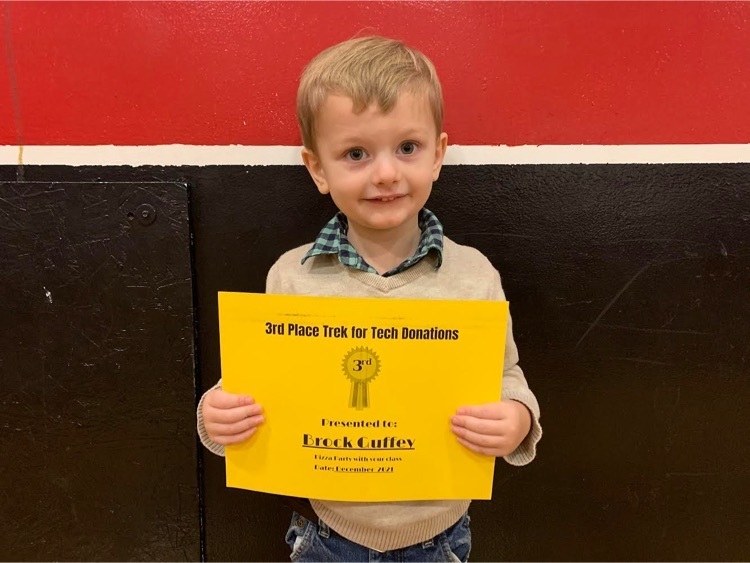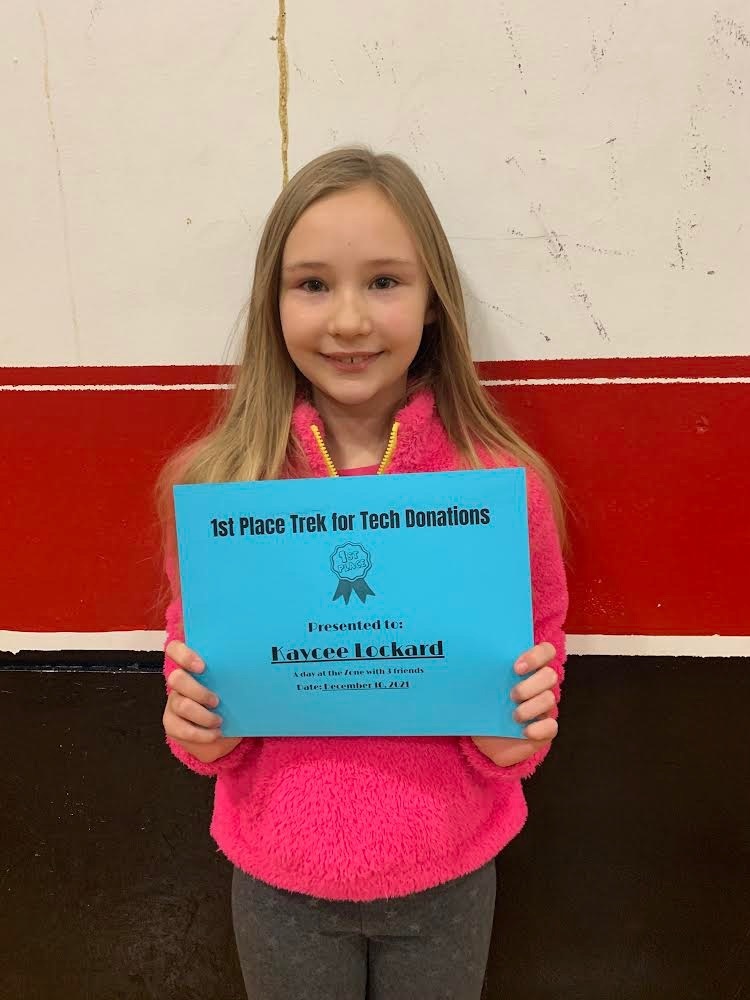 Your 2021 Belle High School Homecoming Court!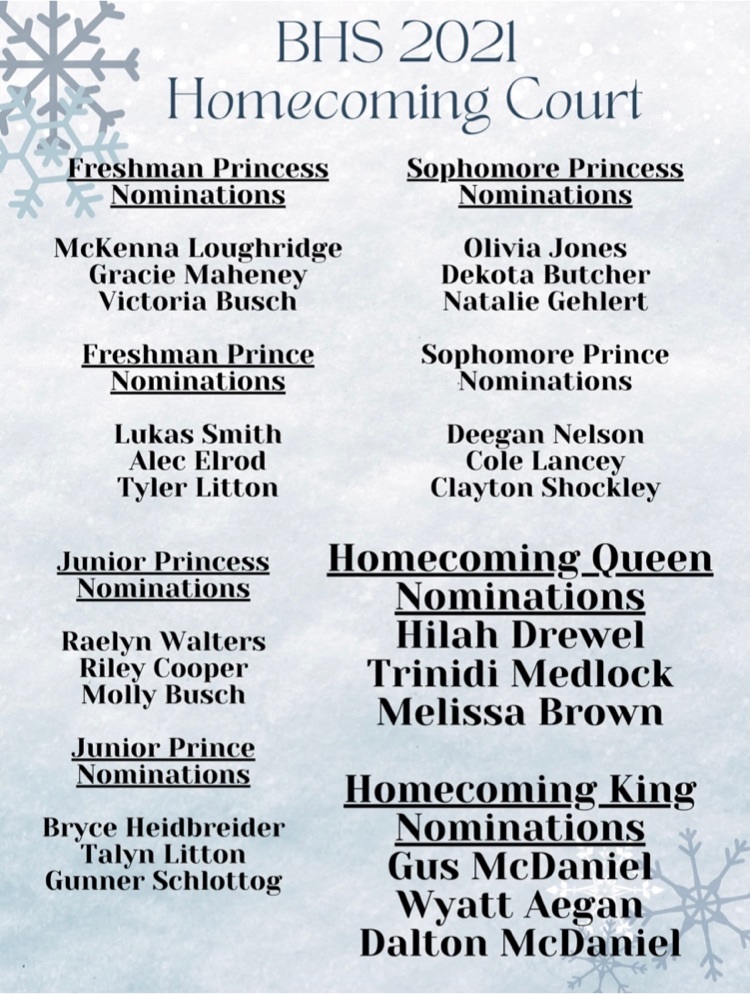 We are in session on Monday!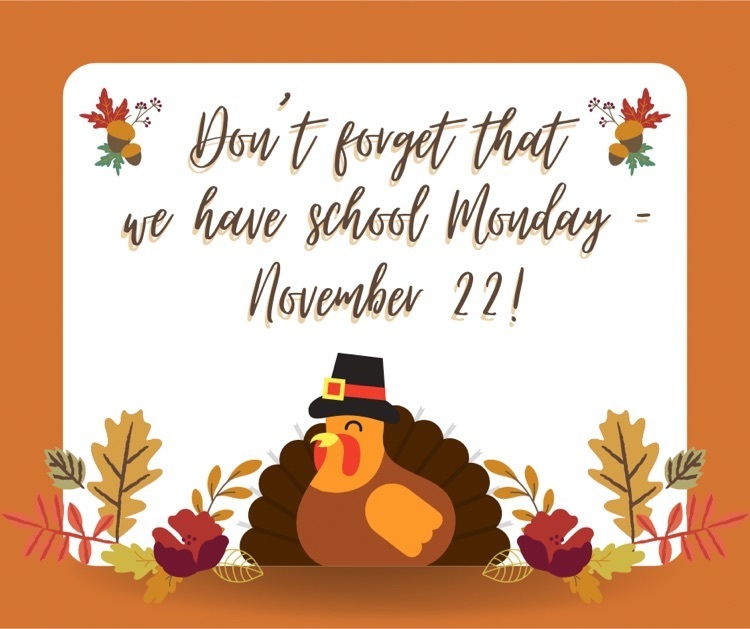 Bland Middle School NJHS members helped fill "Bags of Thanksgiving " and presented the collection of food to Mrs. Miller (Bland Christian Church).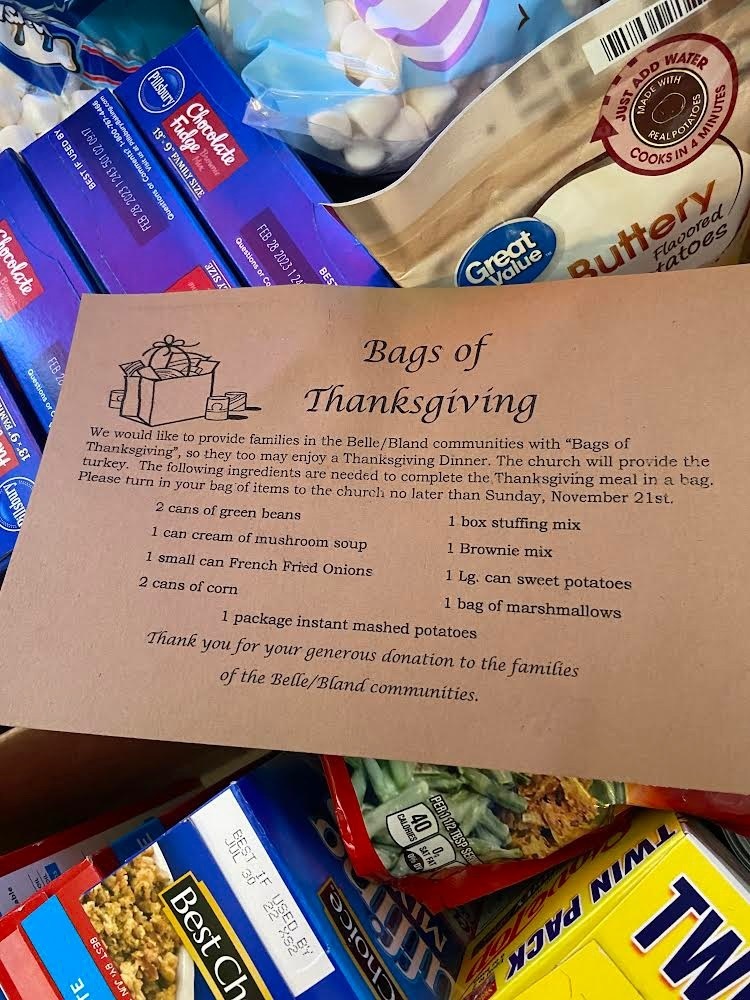 Ms. Shipley's 5th graders took a virtual field trip. We watched clips from the Macy's Thanksgiving Day parade, read the book Balloons Over Broadway, learned how the giant helium balloons were created and the history of the parade. We then created our own balloons and took our parade to the office.-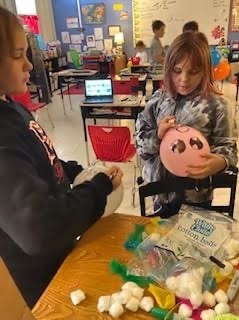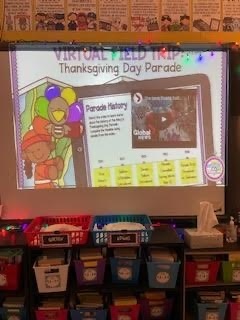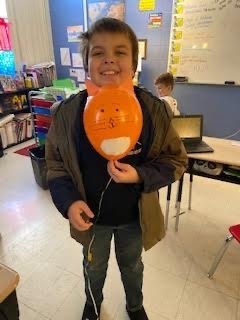 Math Super Stars at Belle Elementary!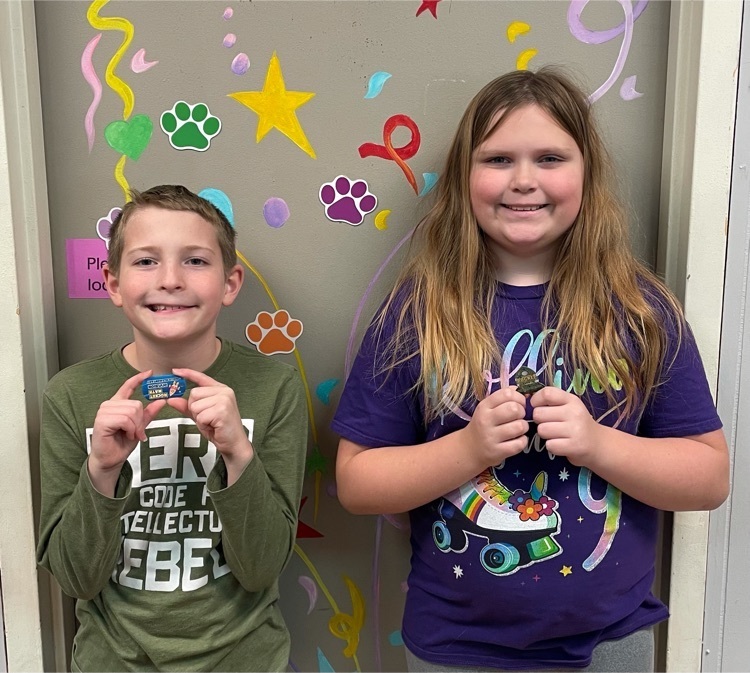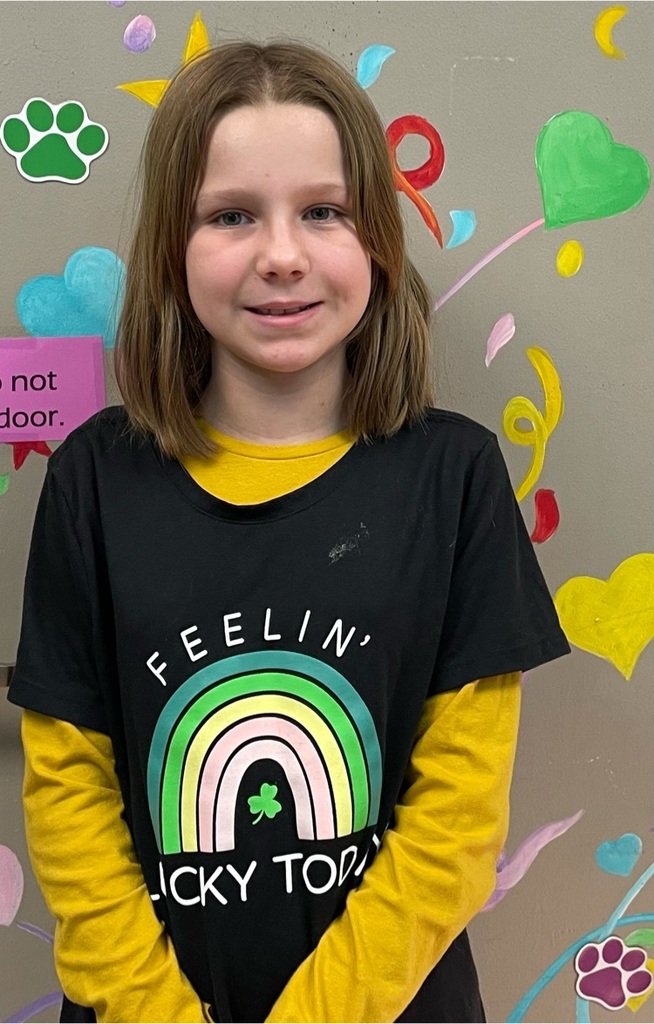 It's fun to be able to collaborate using the garden! FACS classes got to add our apple scraps to the compost bins today!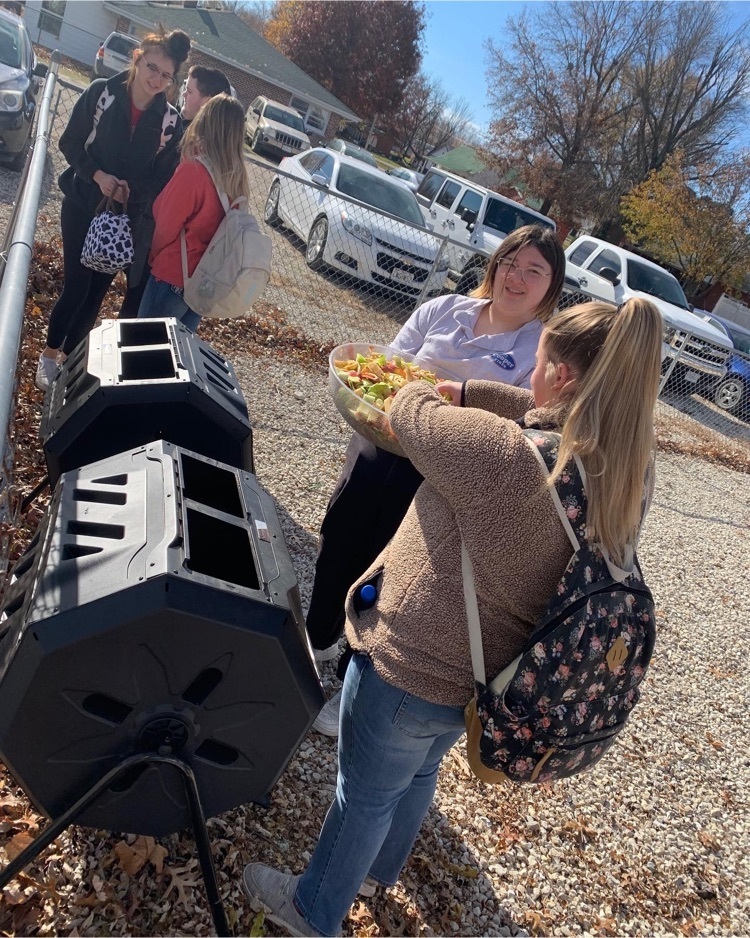 Health Class: Ninth grade girls egg baby project.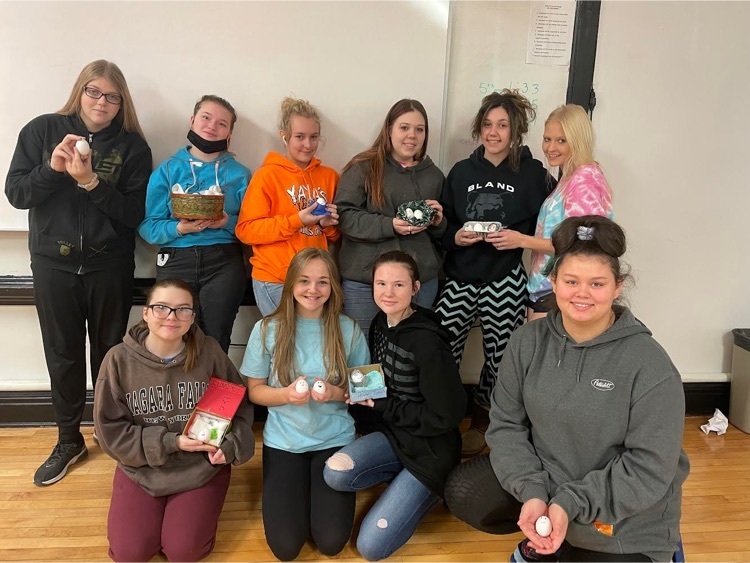 Mrs. Woodruff's Number Club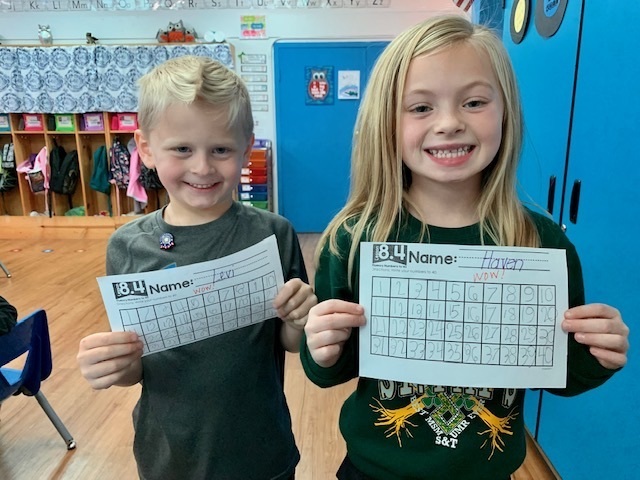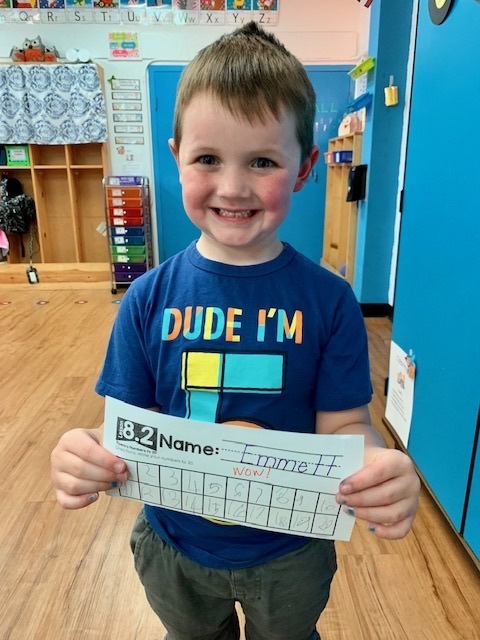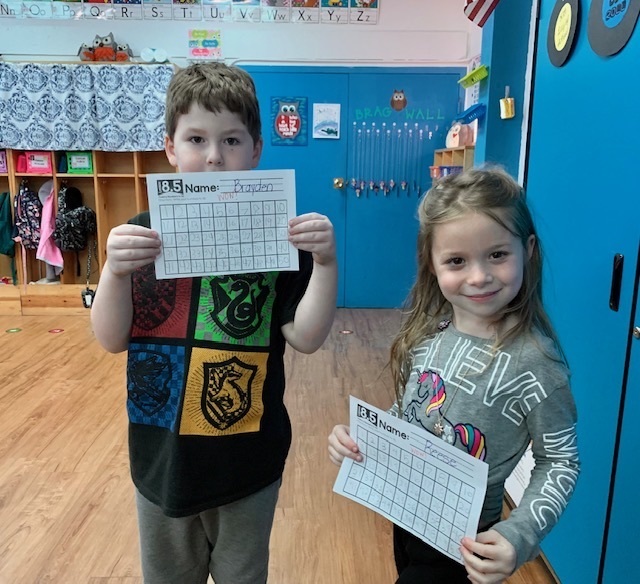 Got PJ's? Please Help BMS help Scholastic Pajama Drive! Donate New pajamas and Scholastic Books donates a Brand New Book to a child facing adversity! BMS' goal is to reach or exceed 100 pajamas. If we are successful, those who donate will be able to wear their PJ's to school on Wednesday Dec. 1st!!! There are still 4 more school days left to participate.

Free Car Seat Check Event Saturday, December 4th on the Belle Elementary Campus. Sponsored by the Highway Patrol.