Mrs. Roningen's 1st grade room practicing sight words by writing them on their desk with washable paint. Getting ready for tomorrow's quiz.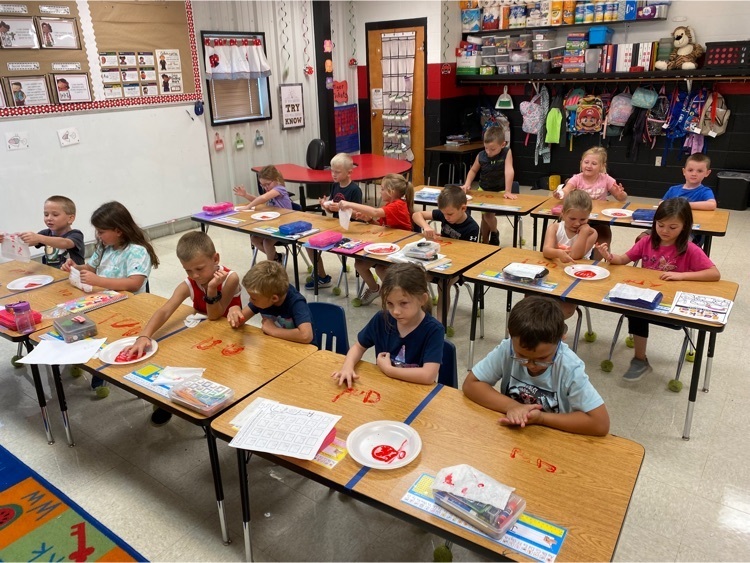 We hope everyone will stop by and join us for tail gating!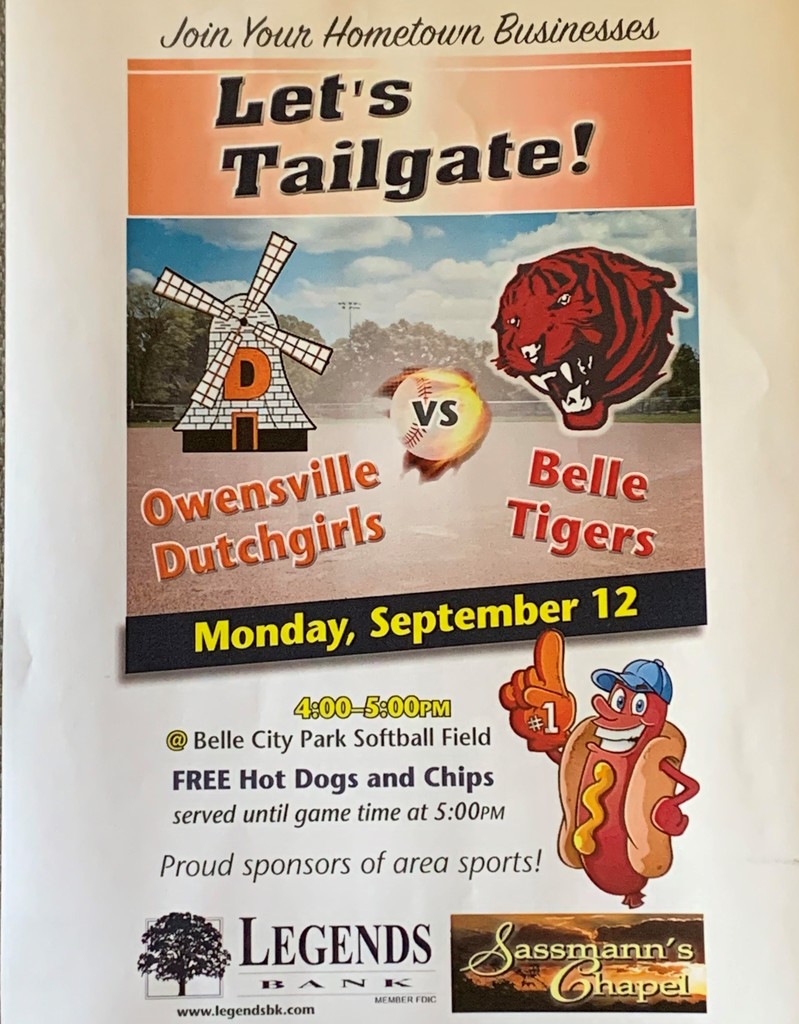 Olivia Koch working on a Calculus example.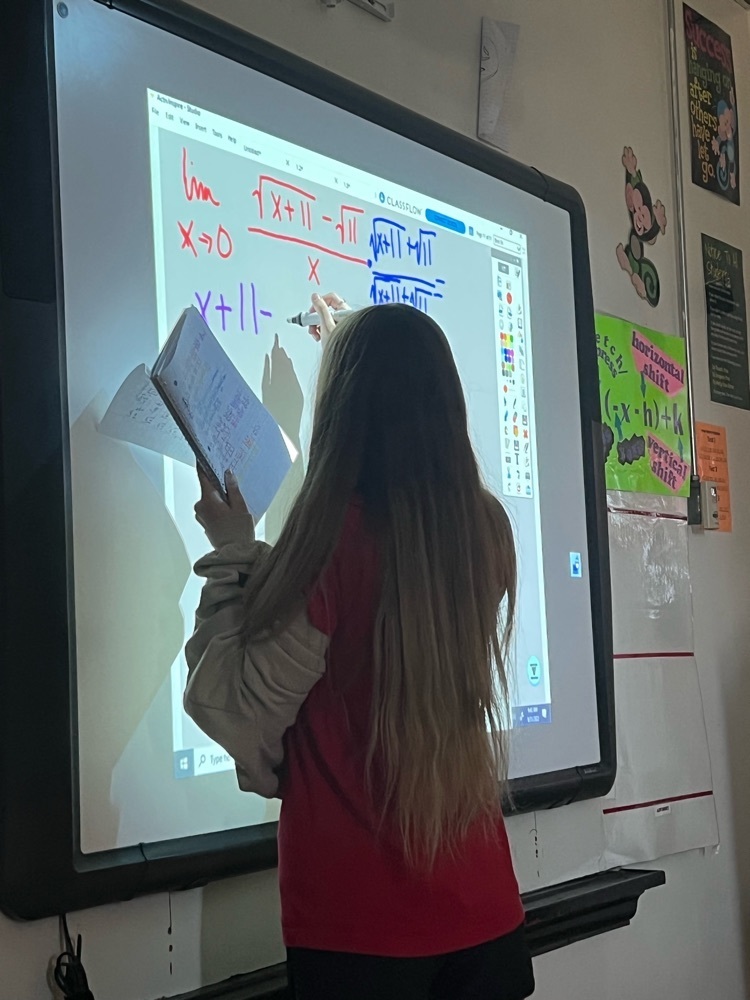 Dual Credit Chemistry class did their first experiment to study scientific method while measuring the sizes of different types of bubble gum.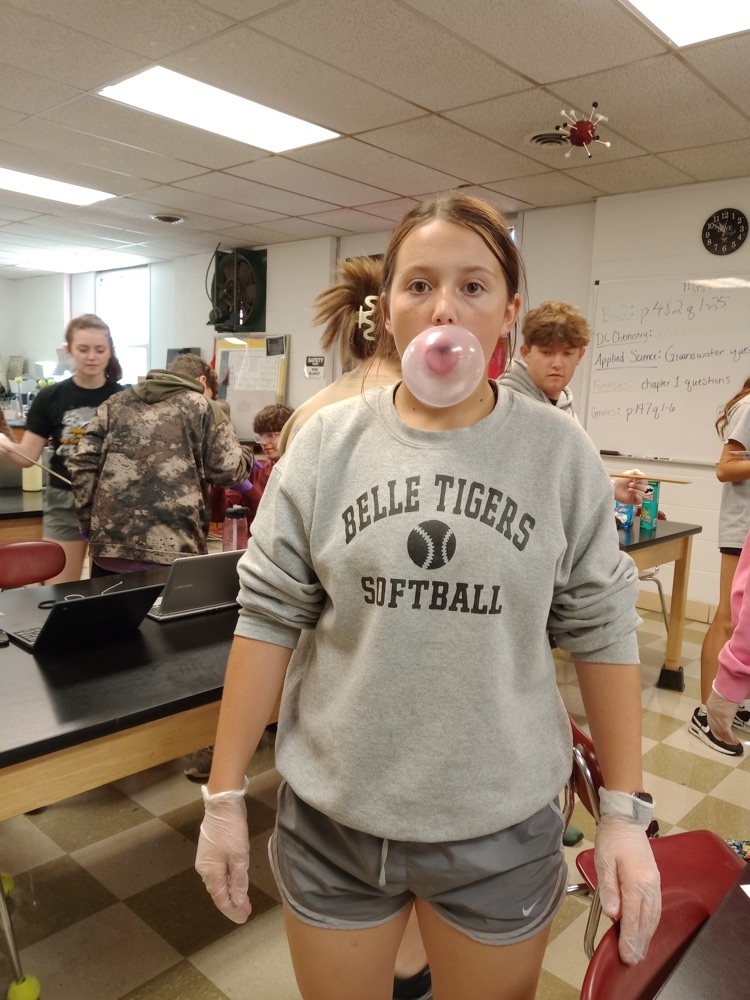 Day 6: Belle High School encourages all of their students to get involved with something. Students who are actively involved with a club, group or sport have a much higher rate of graduation! Today was Club Sign-up at BHS. We hope every student signed up to be a part of a very wide selection of activities!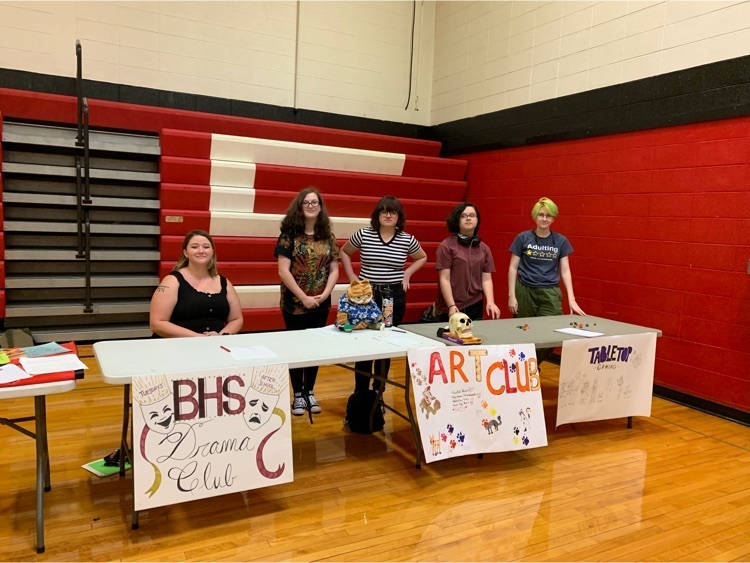 Belle Elementary September breakfast and lunch menu.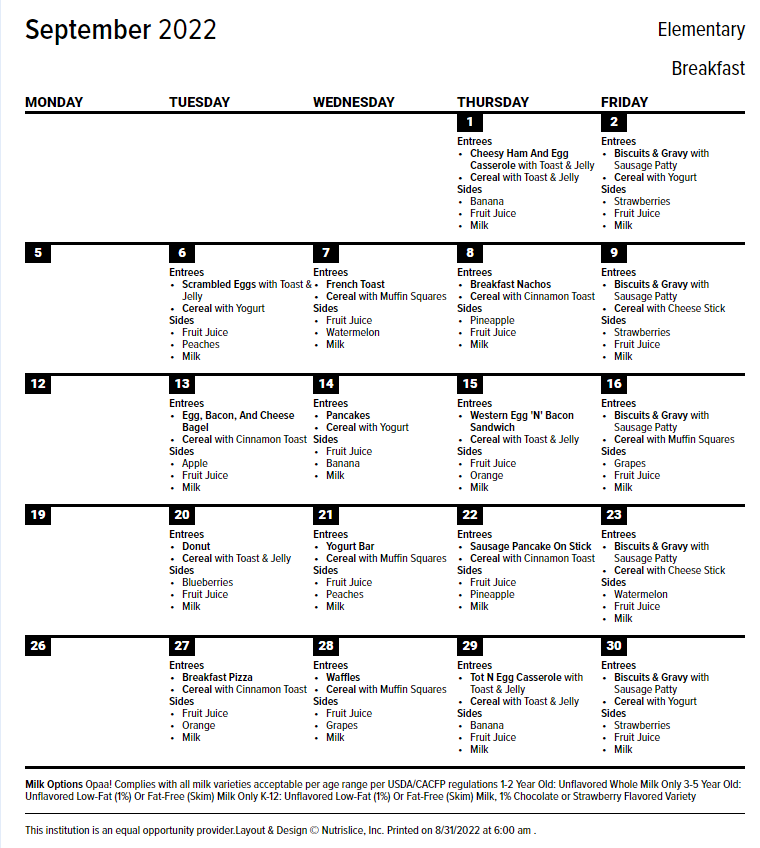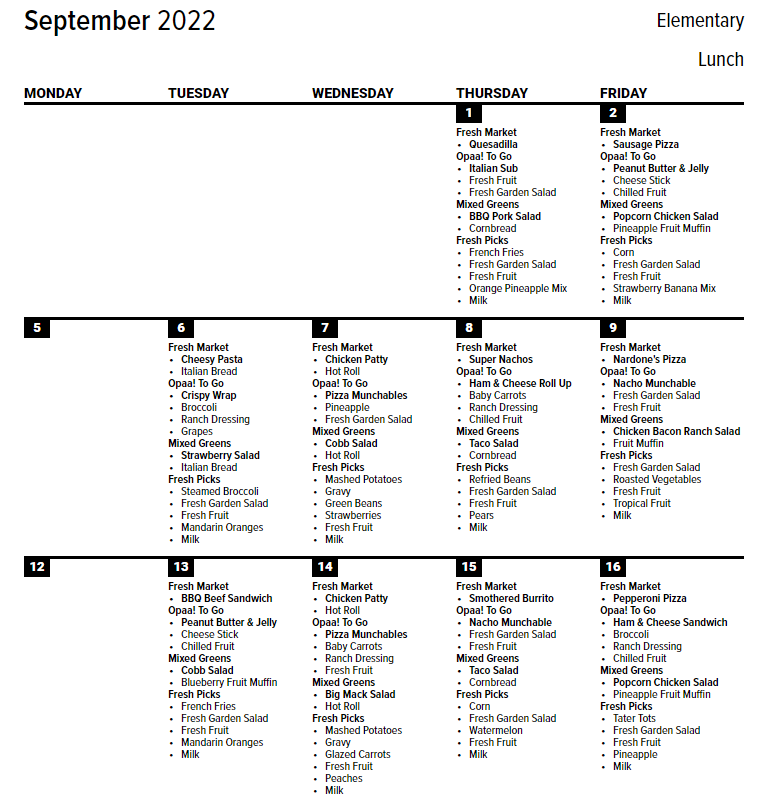 Freshman - Anastyn Lansford took first place in the Belle Golf meet this evening against the St James Tigers. Congratulations Anastyn!!!!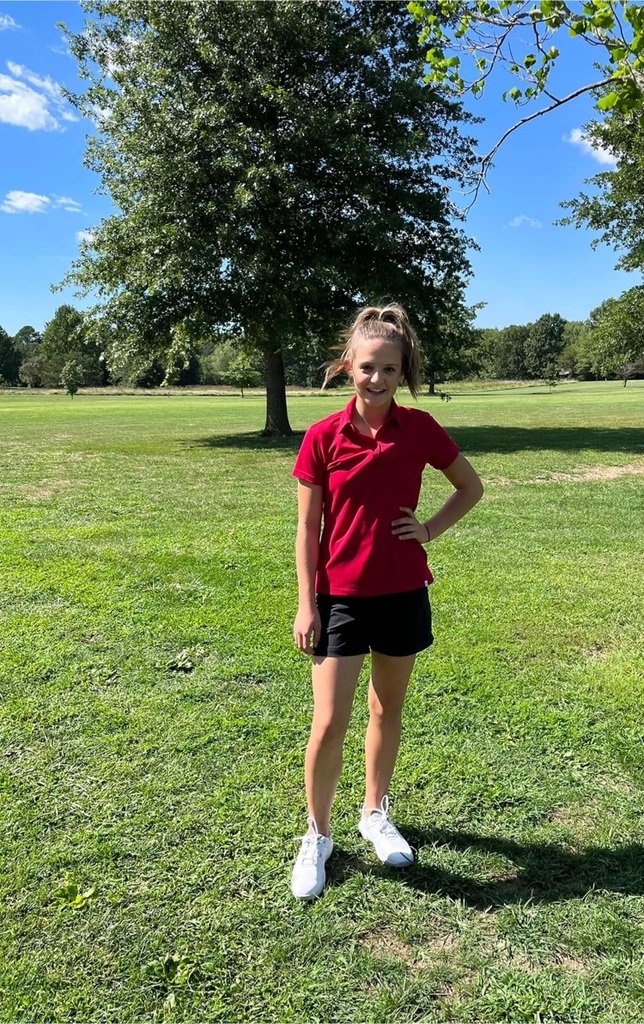 We would like to invite everyone to join us for the annual Title One Information meeting on Tuesday, September 13th at 6:00 pm. There will be door prizes!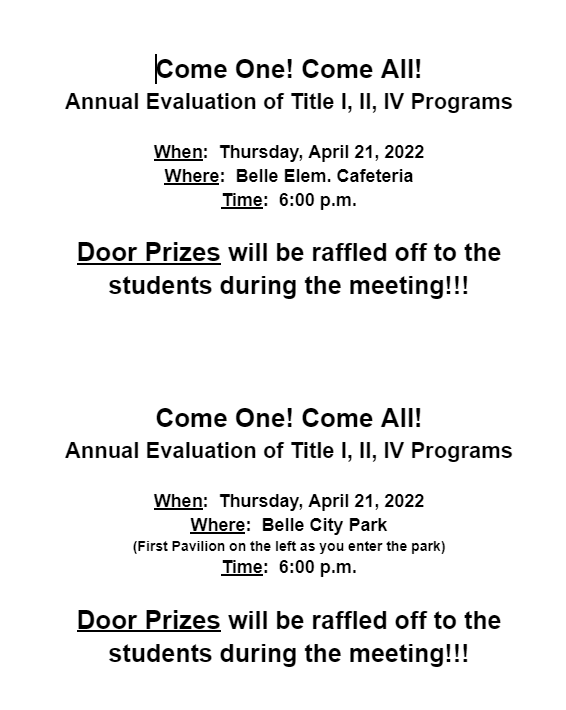 Day 2: Maries County R2 administrators met with Chief Deputy Johns from the Maries County Sheriff's Department to discuss safety procedures. One of the goals of the district is to actively address school safety and security in all our facilities. We appreciate the community partnership with the Sheriff's Department.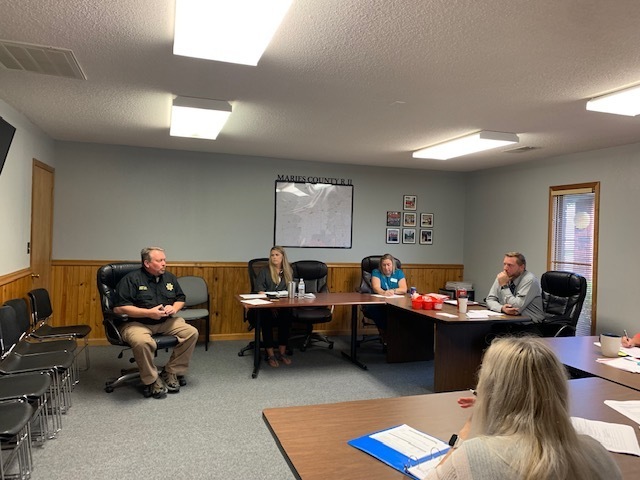 FCCLA members welcomed seniors on Tuesday morning with snacks and drinks! Happy last first day class of 2023!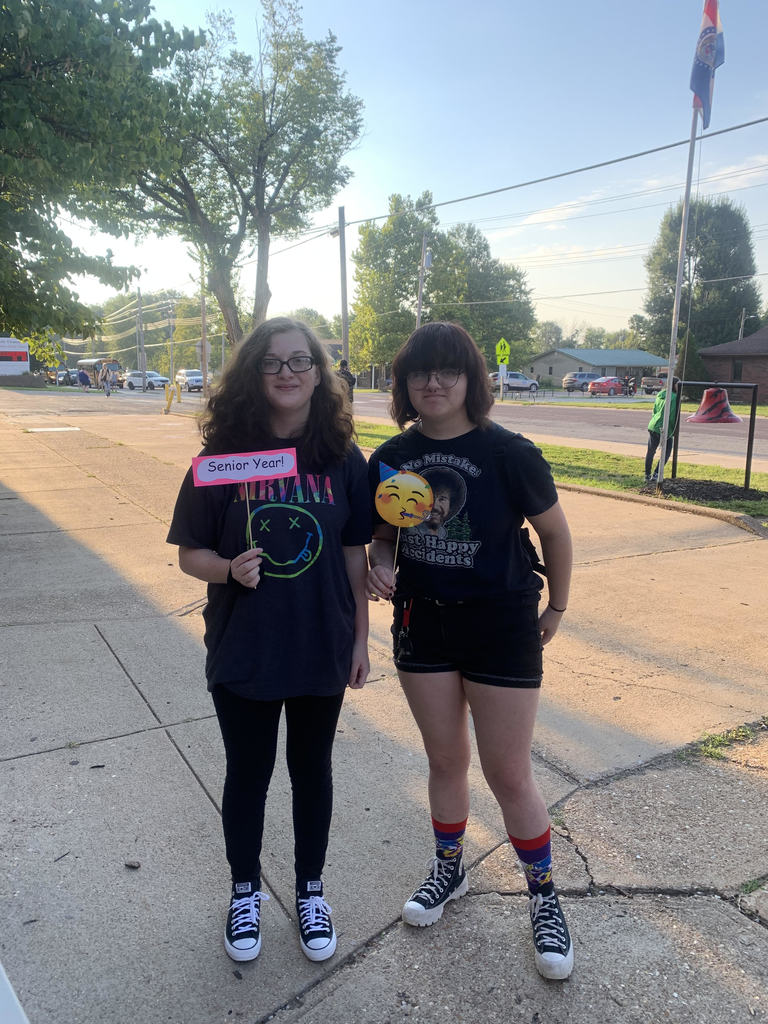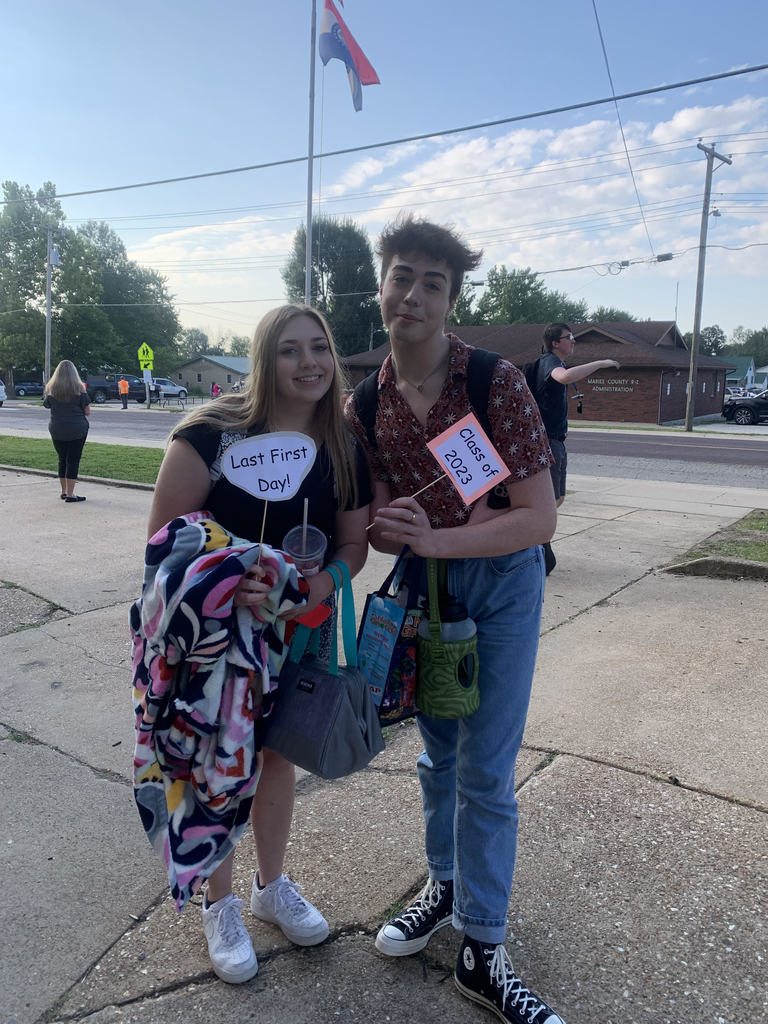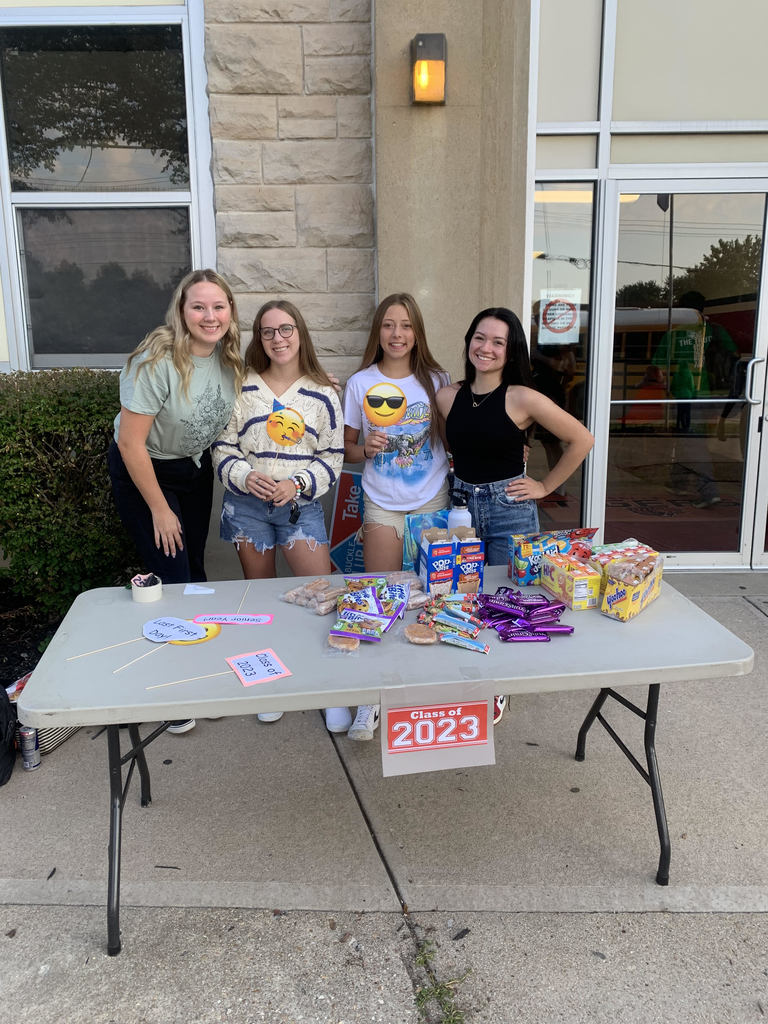 Day 1: Middle School spent some time on the first day in all of their classes team building and reviewing expectations. It is important to review what is expected in all settings. Bland Middle School is working hard on creating a safe and welcoming culture in their building. #blandbest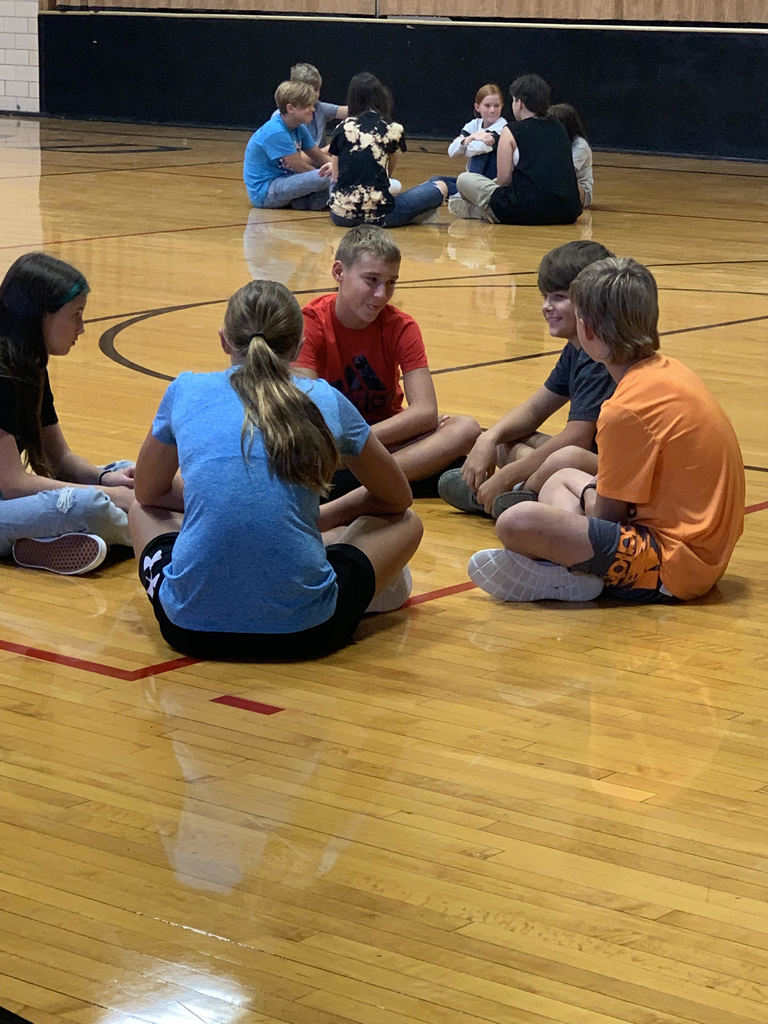 We would love to see the whole community in red each Friday! Help us show our students how proud we are of them. On Friday's- we wear red!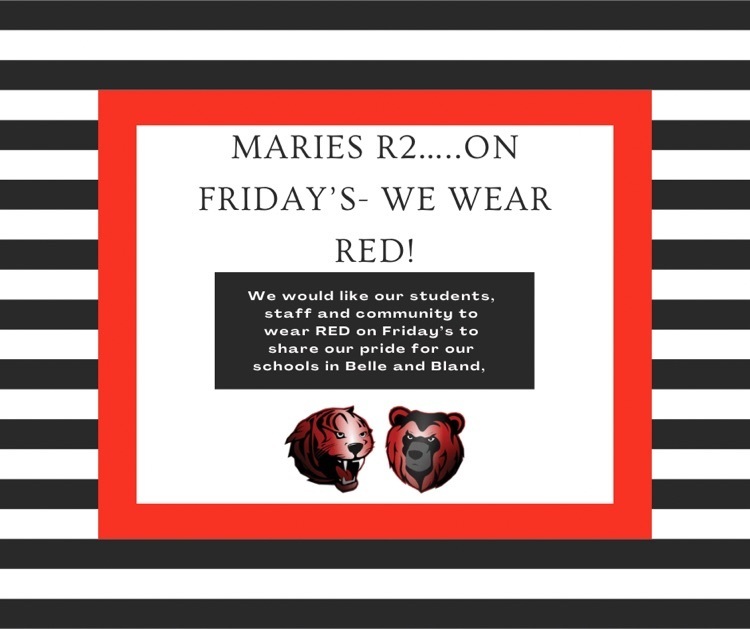 Thank you to Honse Welding (Tim and Anna Long) and White's Auto Glass (Daryl and Beth White) for purchasing two new sets of jerseys for our softball program. We really appreciate your support!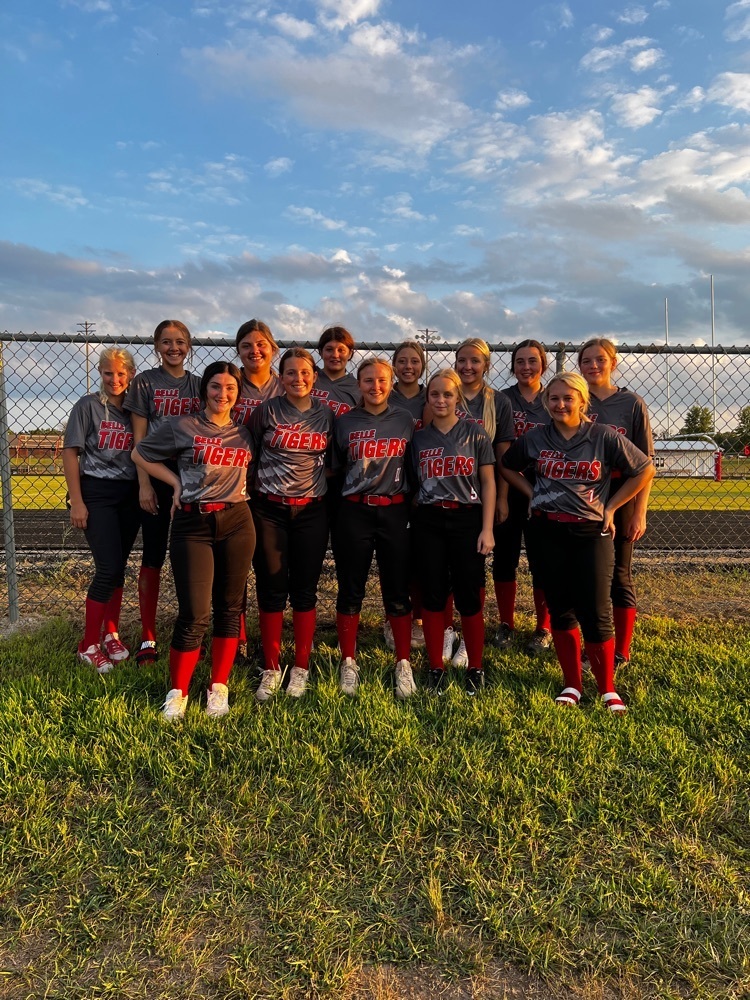 Belle Elementary School starts Tuesday, August 23rd! Students can arrive on campus at 7:20 am. Please do not drop off your child unattended earlier than 7:20. August breakfast and lunch menus are pictured below. Menus can also be viewed at
https://mariesr2.nutrislice.com/menu/elementary/lunch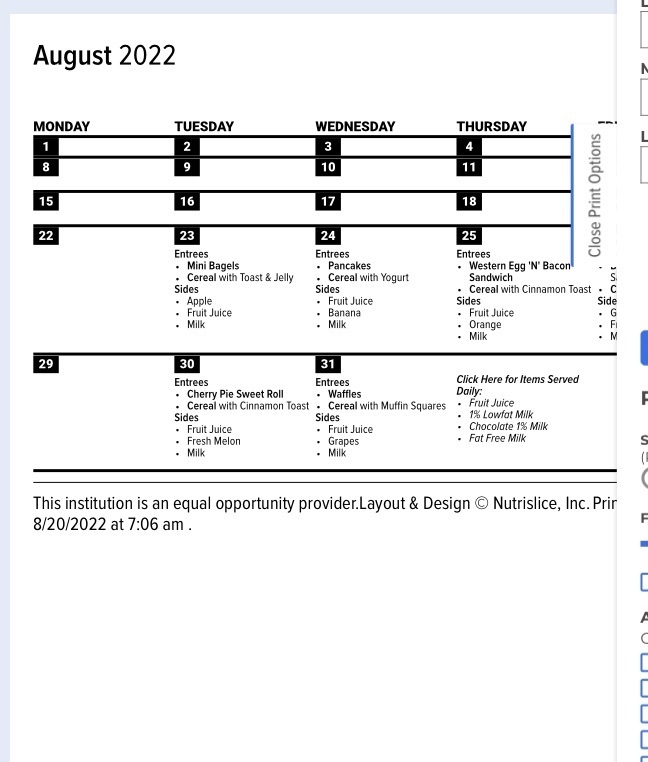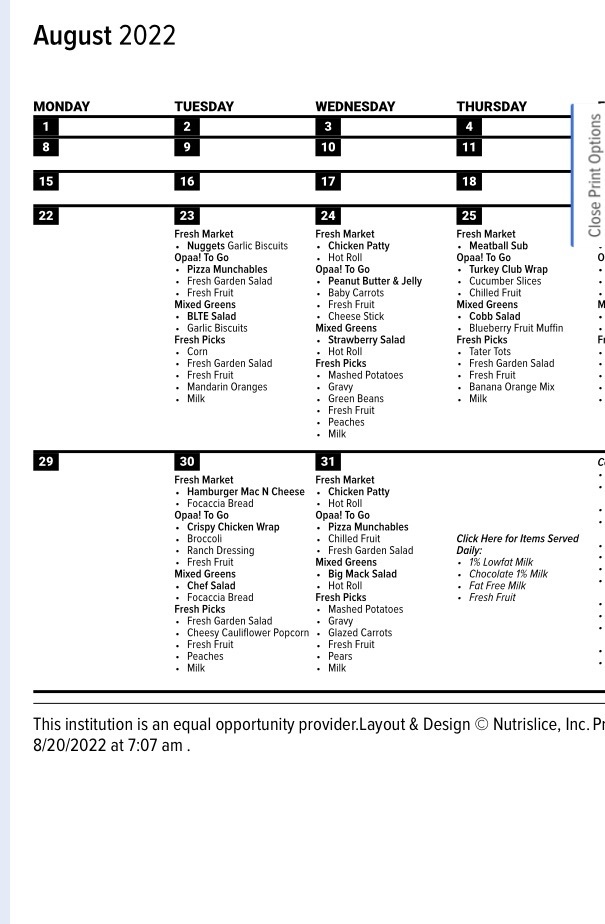 Interested in the Senior Trip? There will be an informational meeting on August 25 at 6:30 in Mrs. Mouser's room in the High School.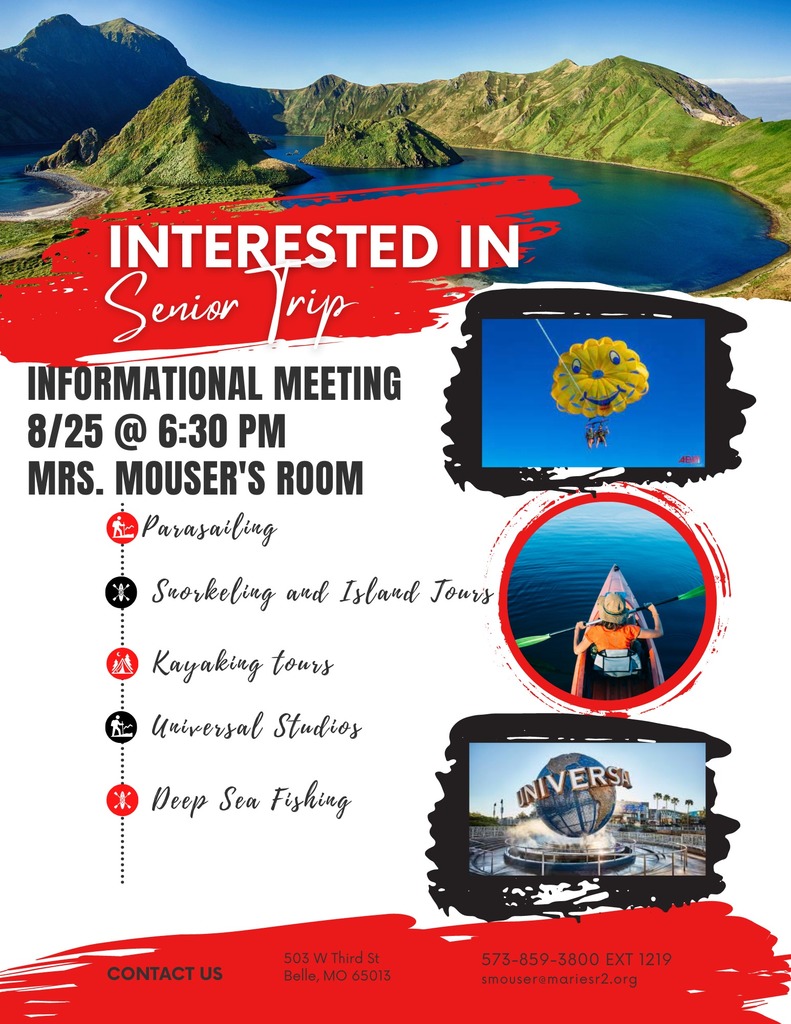 The Maries County R-II School District has an opening for a paraprofessional position for the 2022-2023 school year. Candidates must meet ONE of the following DESE requirements to be qualified as a paraprofessional: Completed Missouri's 20-hour online substitute training program, Missouri ParaPro Assessment passing score (before September 23, 2013), Missouri Paraprofessional Assessment passing score (after September 23, 2013), 60 college credit hours, or Associate's degree or higher and obtain a substitute certificate. The starting pay for this full time position is 13.00 an hour. The Maries County R-2 School district is a 4-day school week with hours being 7:15-4:15. Applications can be completed on-line at
www.mariesr2.org
. Please contact Kesha Sanders at
kesanders@mariesr2.org
/573-859-3800 ext. 1500 with any questions. Thank you!
Belle Elementary Open House is Thursday, August 18th from 5 to 7 pm. We look forward to seeing students and their families!

Did you order a yearbook last year? If so, you can pick it up at Open House! If you'd like to check ahead of time if you ordered a yearbook, feel free to email Ms. Sutton (
asutton@mariesr2.org
). If you didn't purchase a yearbook but would like to, you can still buy a HS yearbook ($50) or an Elementary yearbook ($25). Don't forget to subscribe to our socials for news and updates (@mariesr2yearbook on TikTok and Instagram). We're excited to see you soon! -- Arielle Sutton Maries County R-II High School Language Arts/Yearbook

Added information was just sent out on parent portal. Check your email for details!

School is almost here and the Maries R-2 yearbook staff is already preparing to capture some incredible memories this year! Want to get updates on the yearbook? Follow us on our brand new socials! Our Instagram and TikTok handles are @mariesr2yearbook and we're excited to see you soon!--