The Belle Lady Tigers host the Russellville Indians. Tigers 44 - 50 Indians. The Lady Tigers play again at home on Tuesday, December 21st at 5:00 pm.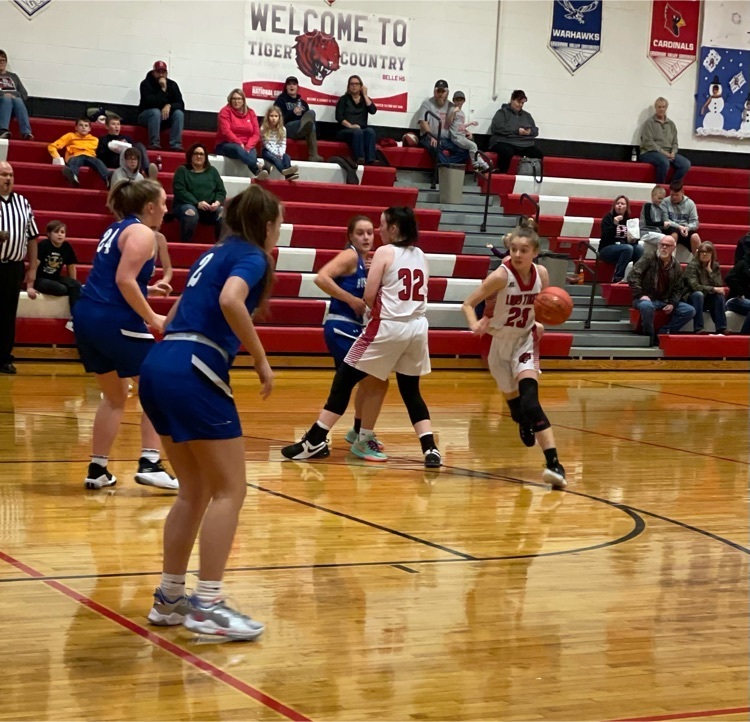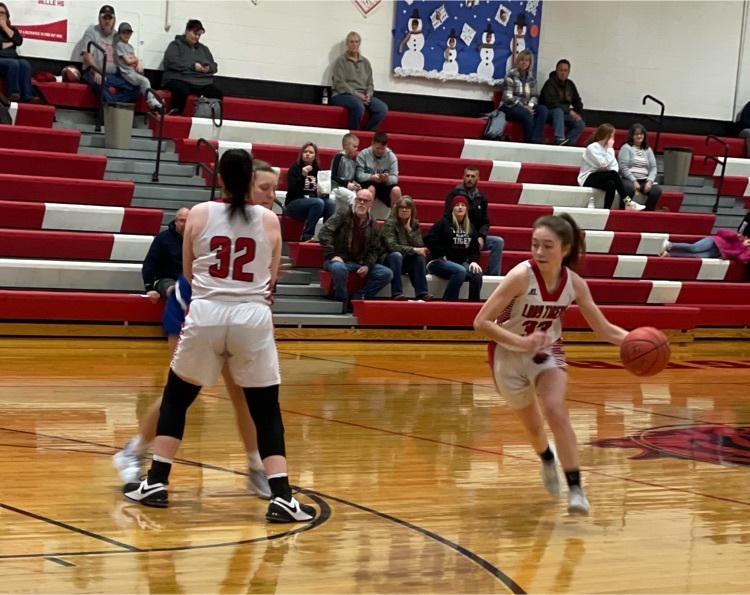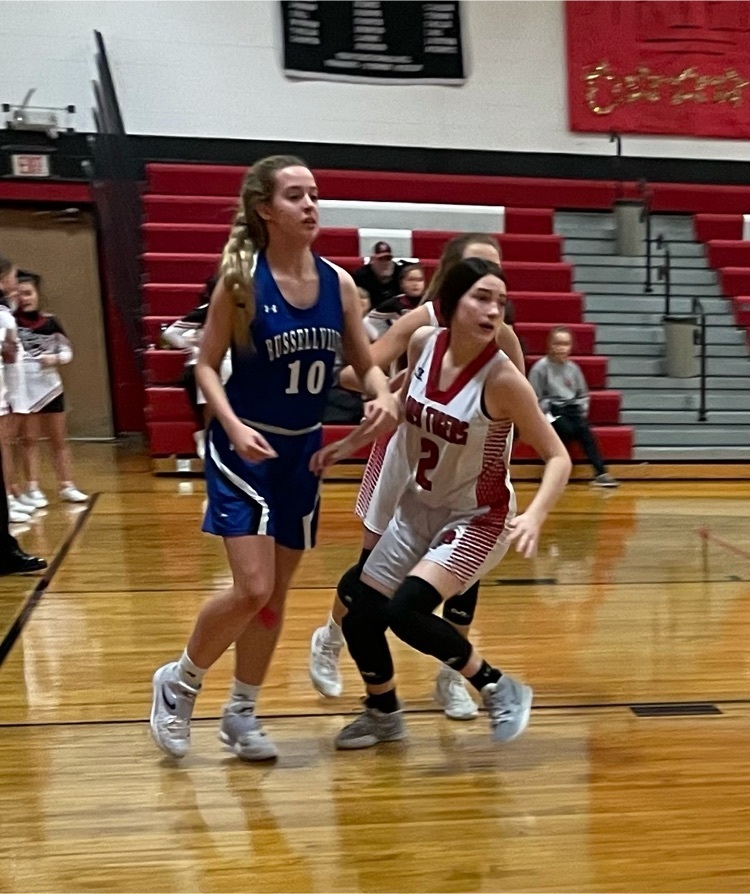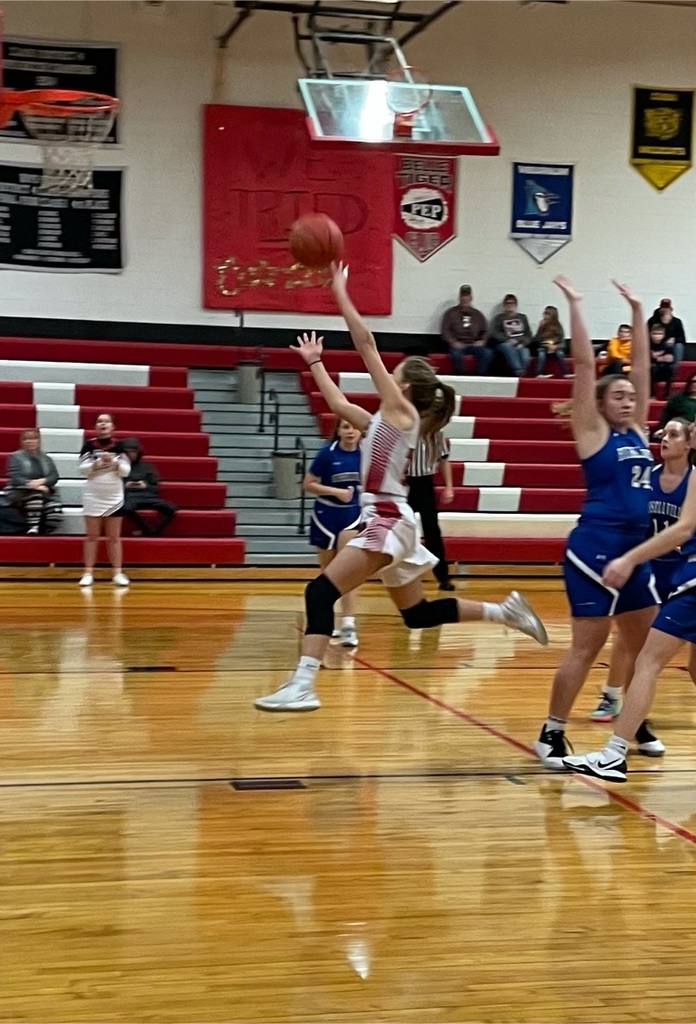 Fan of the game, Cylee Reed!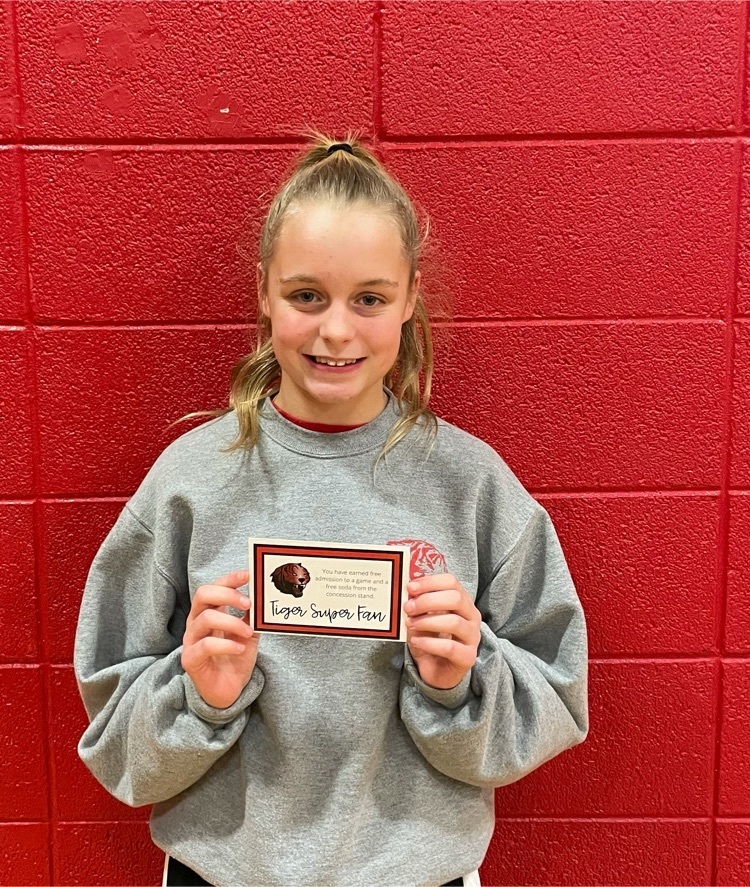 Math Super Stars at Belle Elementary!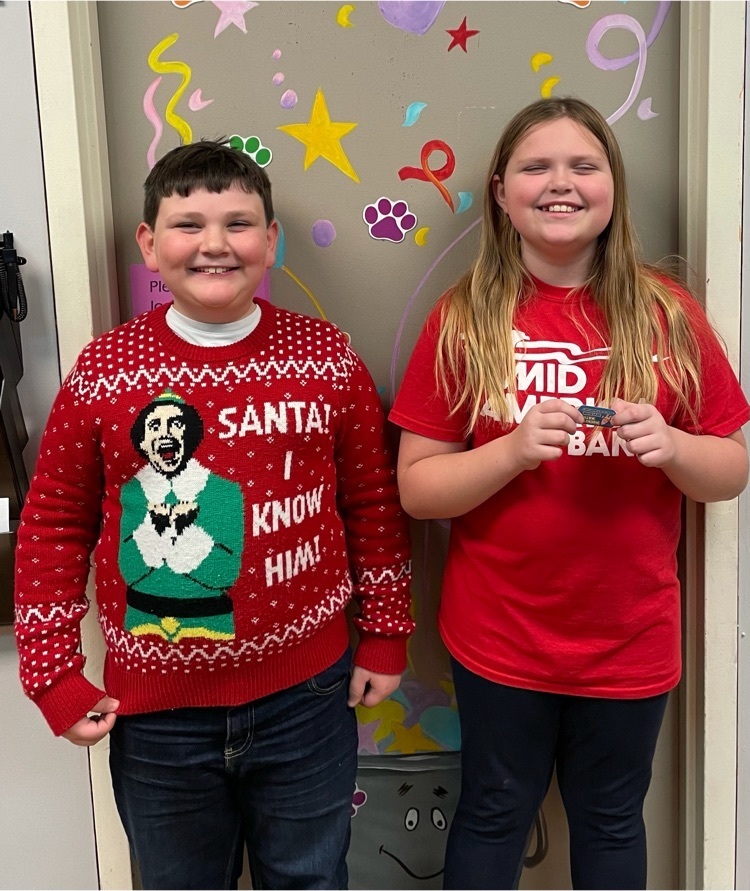 Hard fought game tonight for the Lady Tigers at New Bloomfield 41-53. Come see them tomorrow night at home against Russellville at 5:30.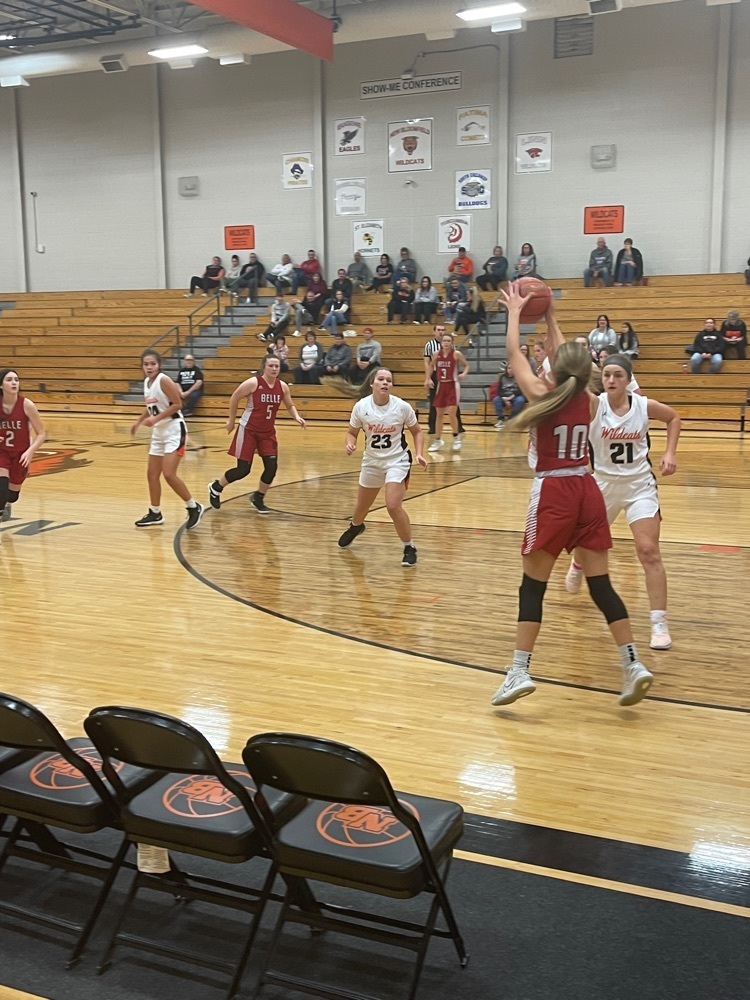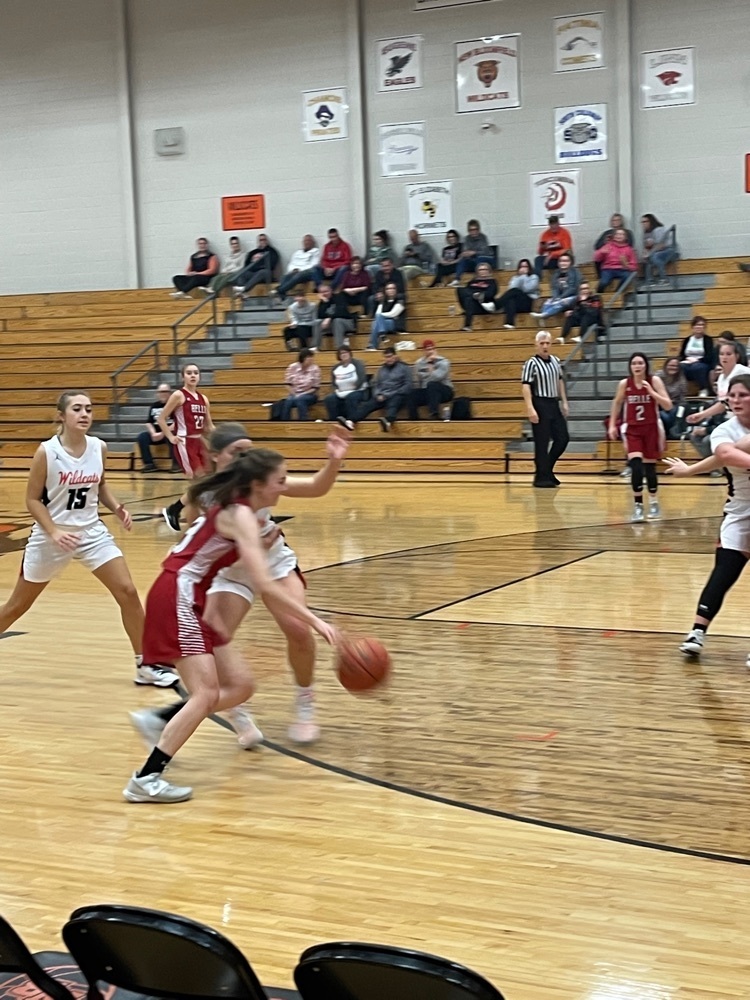 The third and fourth grade teachers had some fun with the reindeer themed day!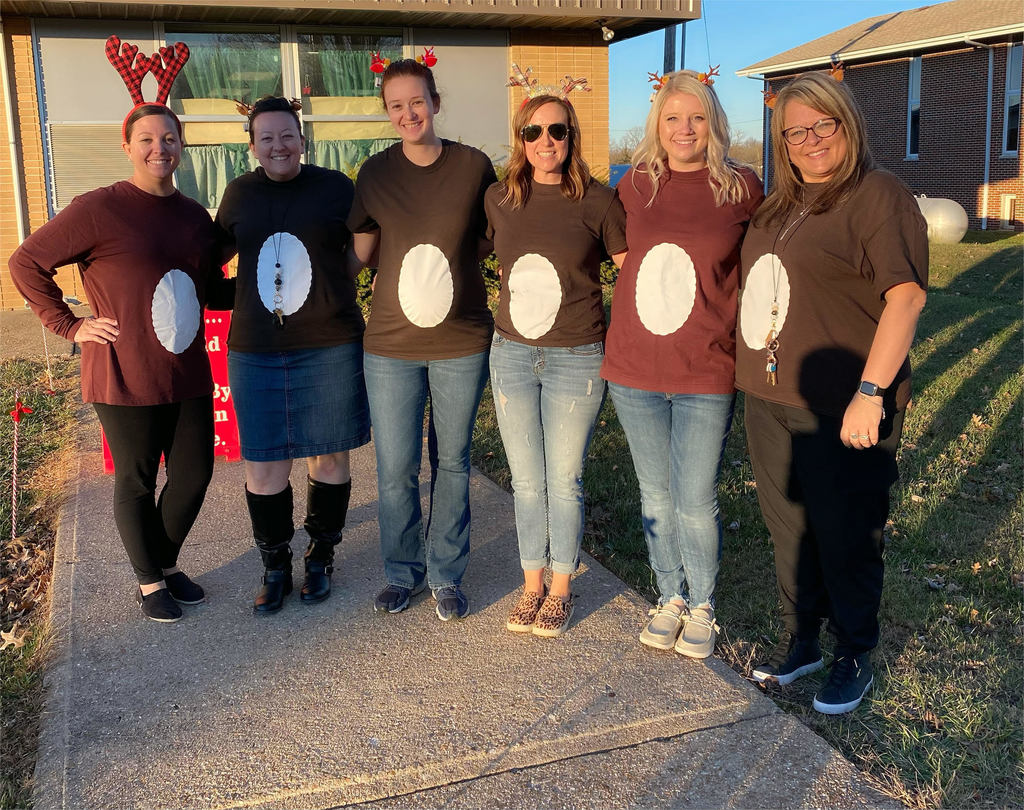 Mrs. K. Hance's 4th grade reindeer. Aren't they adorable?!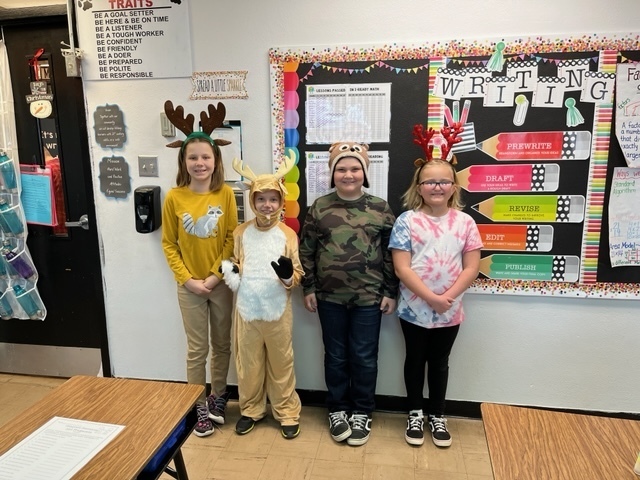 3rd place Trek for Tech winner celebrated with their class with a pizza party.

End of the semester weight lifting records.... Congratulatons!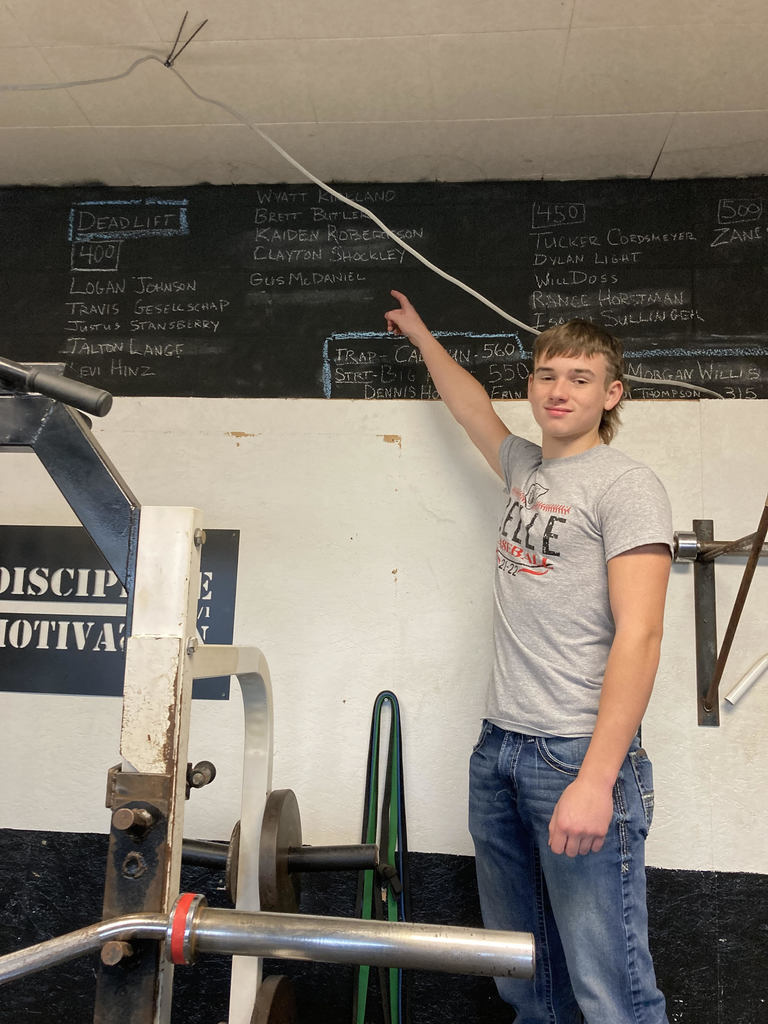 Snowman at…… Have you ever built a snowman and discovered the next day that his grin has gotten a little crooked, or his tree-branch arms have moved? And you've wondered...what do snowmen do when you aren't watching? The Snowman at Night book series by Caralyn Buehner describes snowman adventures at fascinating places and times. Some of these stories have been read to you in the library, and you can google these titles and listen to the read aloud stories again if you like. You can also find links to these stories on the Tiger Library page on the Maries R2 Website. Project Create an image of a snowman or group of snowmen at a unique place and time. Please don't use the time and places from the books--these belong to the author!! Requirements: *Choose the place or time for your snowman adventure. * Title the project - Snowman at …… - you decide and finish the title for yourself. *Create a 3D snowman in the setting of your choice. You are free to be as creative as you like in this project. Your project can be an elaborate model or a 3D snowman on a paper background. You choose! Here are some examples of 3D snowmen to get you inspired. *Email (
lansford@mariesr2.org
) or bring a picture of your project to school for viewing during library time. (Don't bring the actual project!) Include your name in the email, but not on the project. Students from the entire elementary school will vote for his/her favorite during library time. *Winners will get a small prize and pics will be featured on our school social media. Extra Reading Here are some great snowmen poems to read together with your family and inspire your creativity! Happy, frosty reading!!! A snowman packet was sent home with your child on Friday, December 10th. This is a family engagement project that you and your child can participate in over Christmas break if you choose too. Prizes will be awarded to the top place winners.

It is with great sadness that we share that Teresa Crull (Middle School Paraprofessional) passed away last night. She was kind, dedicated to our students and staff, and always patient. She was passionate about making sure that our students were learning each day. She was an amazing advocate for our students and always shared a smile and encouragement. She was a great friend and an even greater person. Additional counselors have been made available at the Middle School. If your child would like to talk to someone, please email
jschultz@mariesr2.org
or
hkrieg@mariesr2.org
and arrangements will be made for them to visit with one of the counselors this week. Our thoughts and prayers go out to her husband, Joe, and her family. She will be missed!
Students sang with great joy tonight!The Belle Elementary Christmas Concert can be viewed on the district's YouTube channel
https://youtu.be/z9jT3gwbF40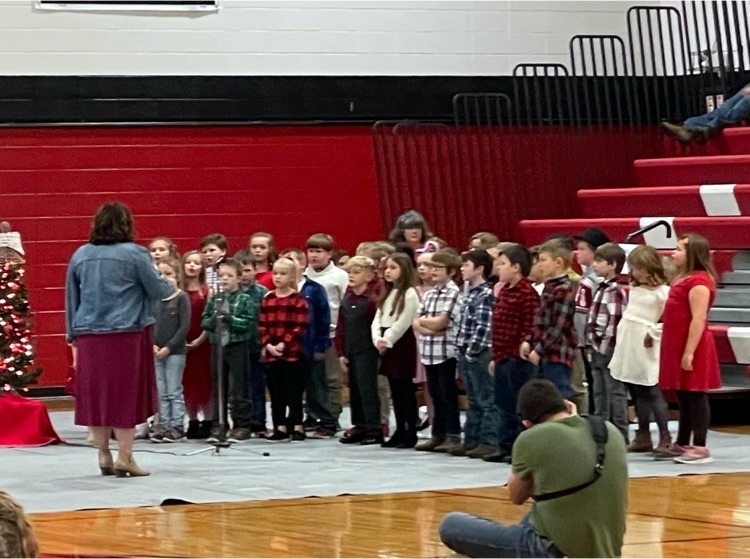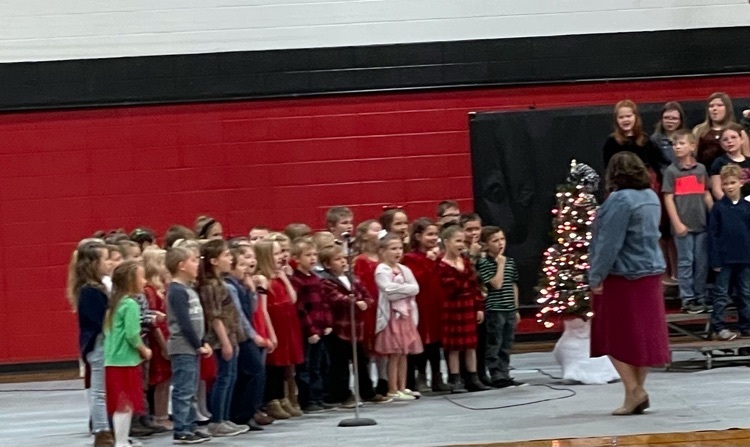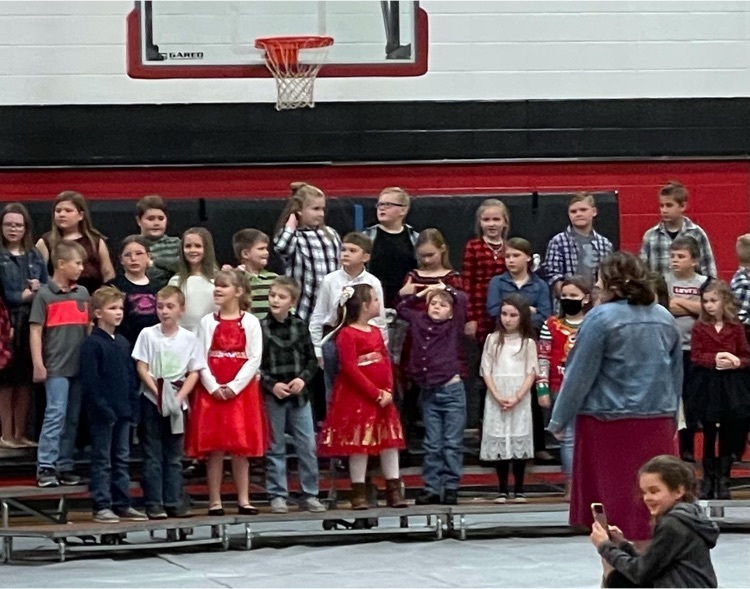 PJ day for 12 Days of Christmas- Mrs. Woodruff's Kindergarten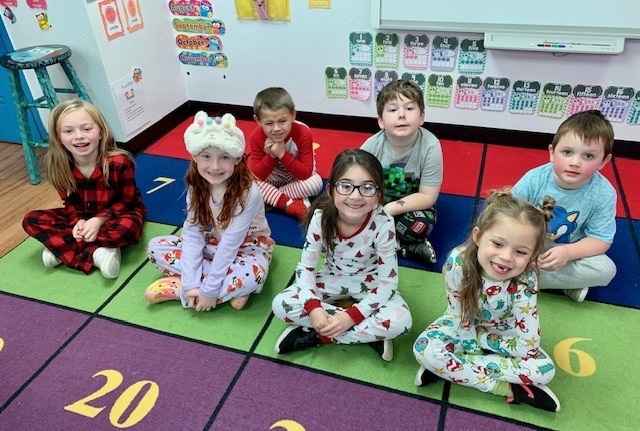 On Friday , Kaycee Lockard was rewarded for 1st place Trek for Tech donations. She and 3 friends spent the afternoon skating, snacking, and playing at the Zone. It was an awesome afternoon!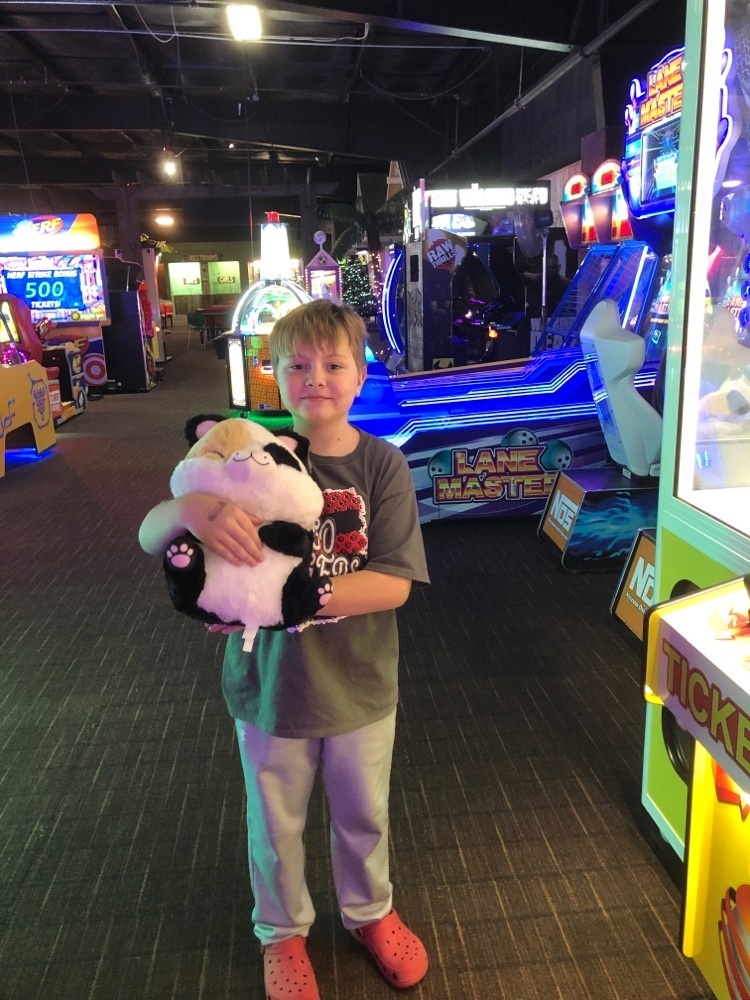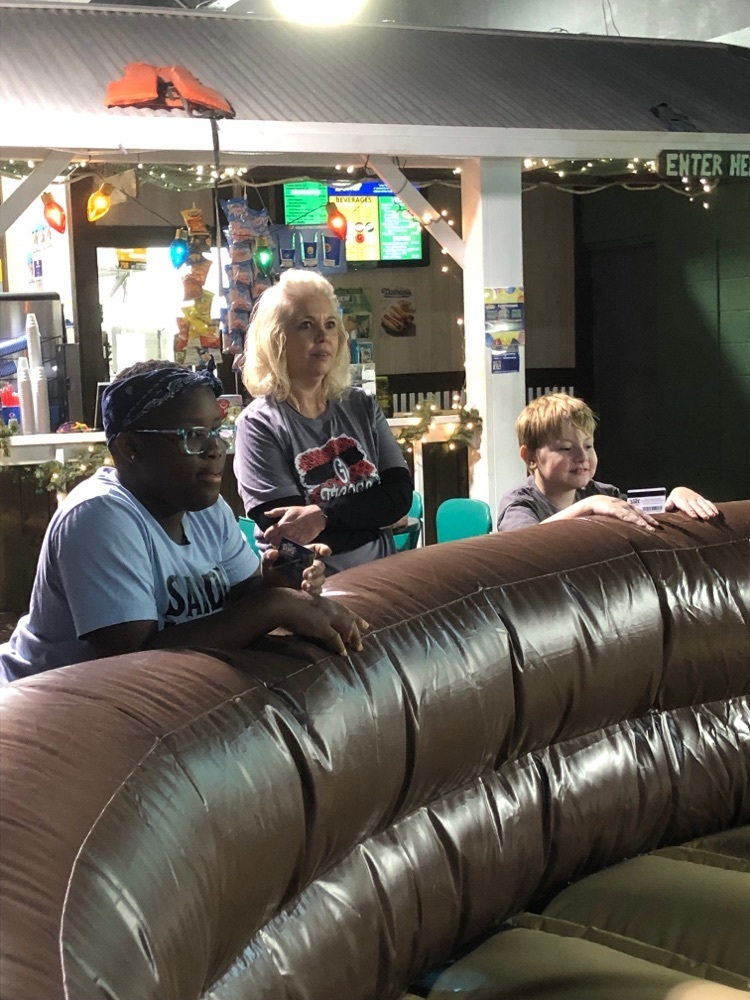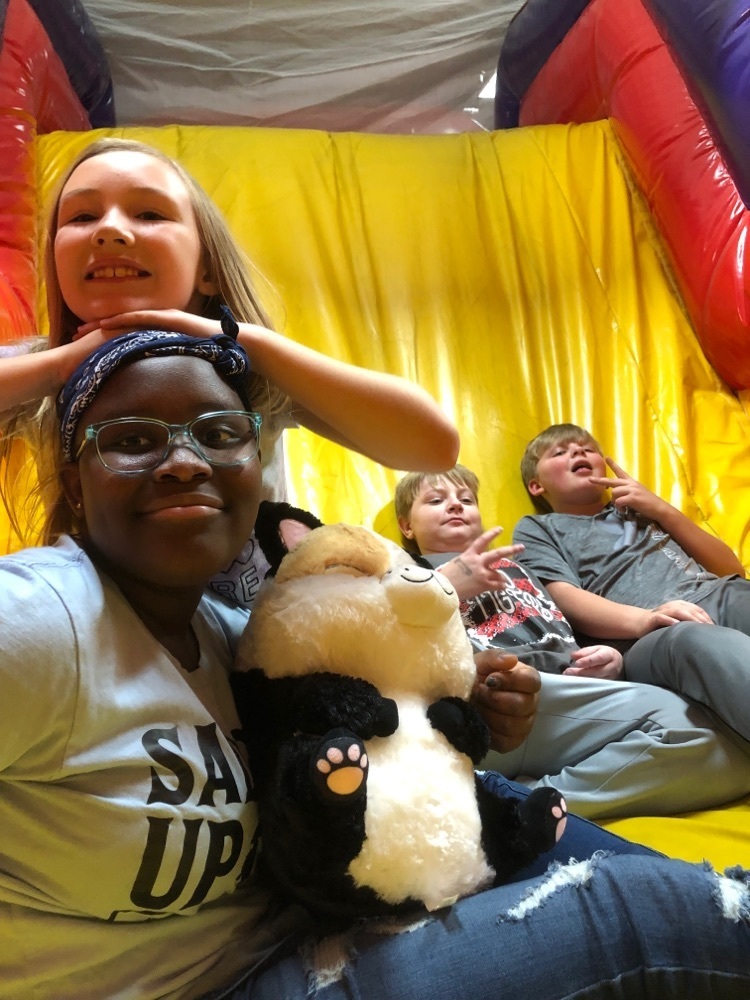 Boys varsity basketball lose a close game to Chamois 45-35.
Boys JV basketball defeated Russellville JV in three quarters of action. At the half, varsity trails 15-47.
Santa Claus is coming to Belle!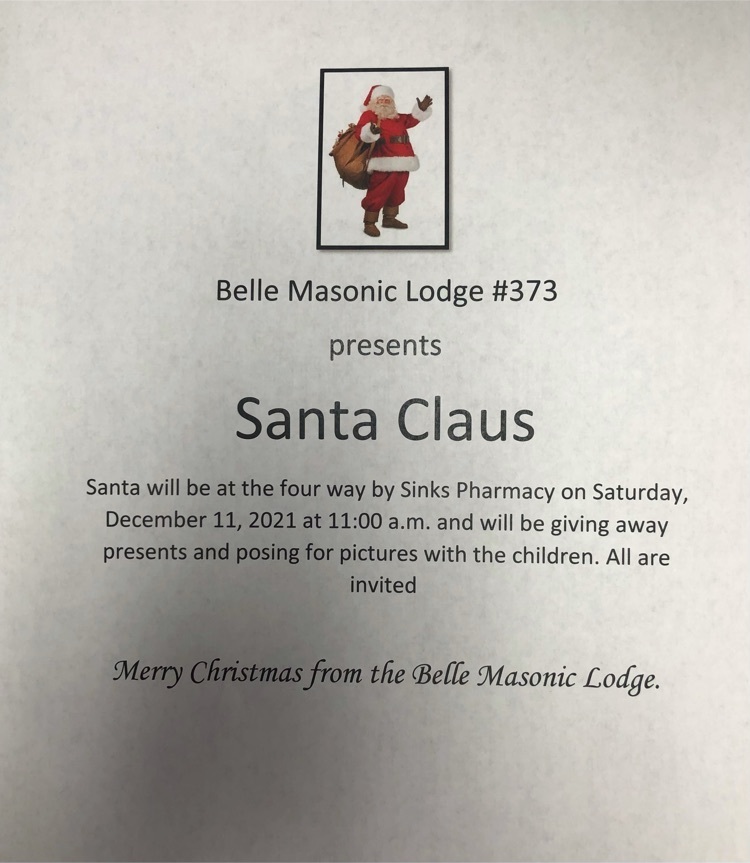 Pj Day in Mrs. Daugherty's 3rd grade.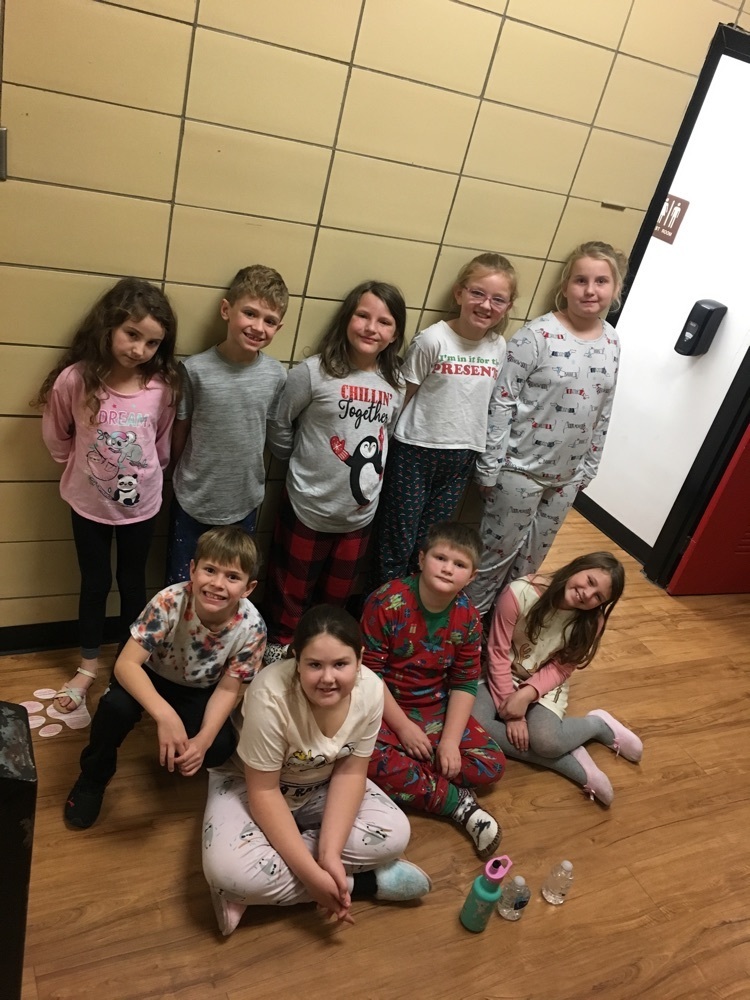 Picture Retakes for Belle Elementary are Tuesday, December 14th.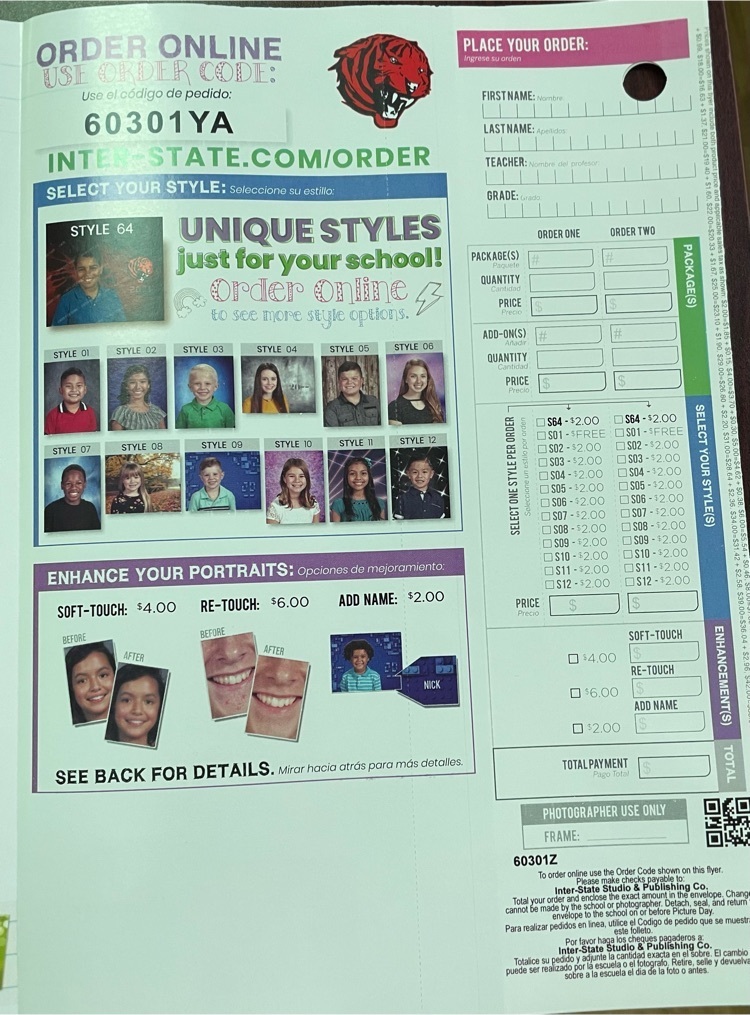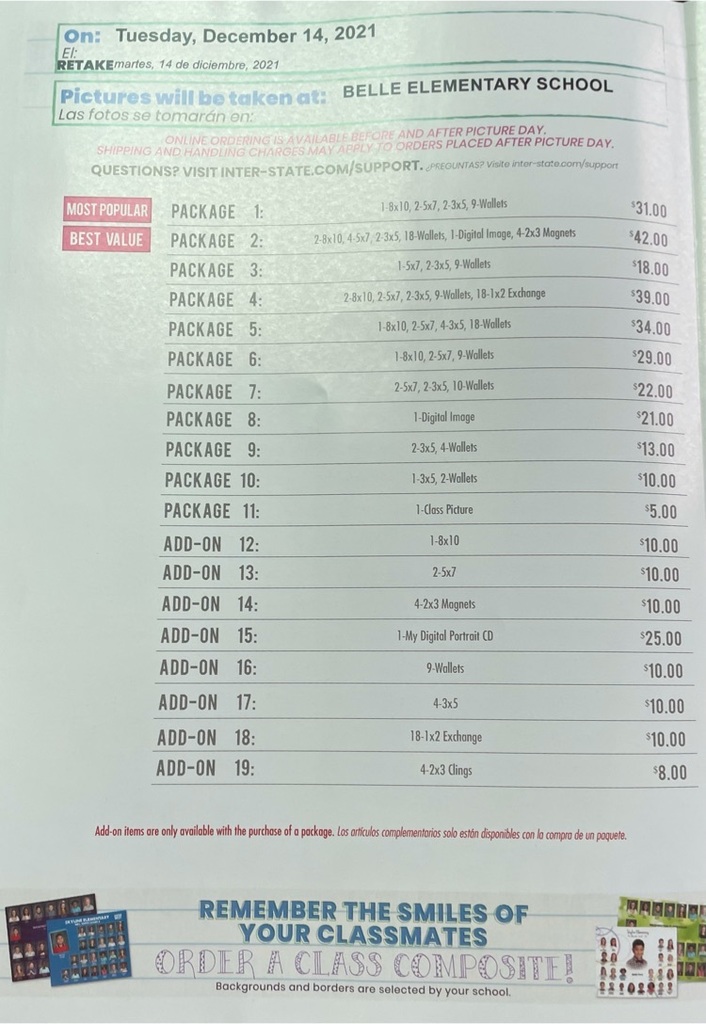 Belle High School Lady Tiger play the Linn Wildcats. Wildcats.64 to 34 Tigers.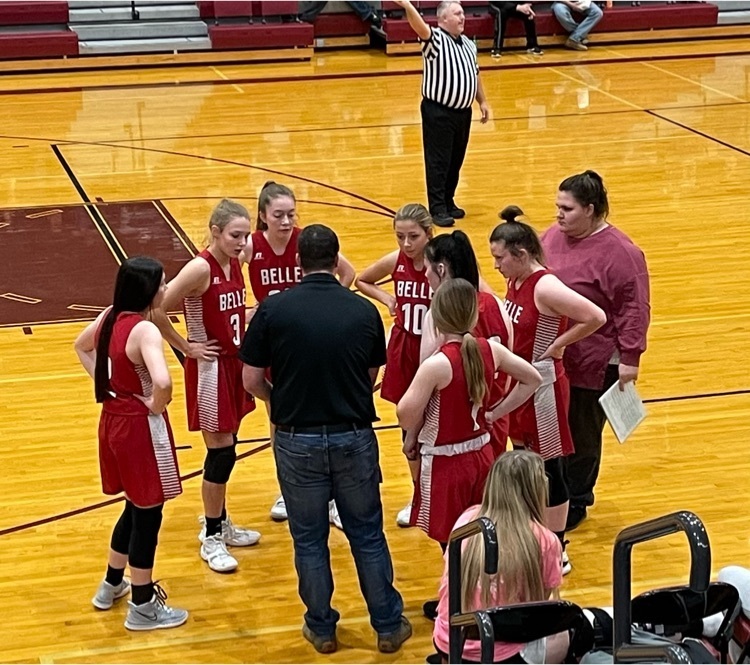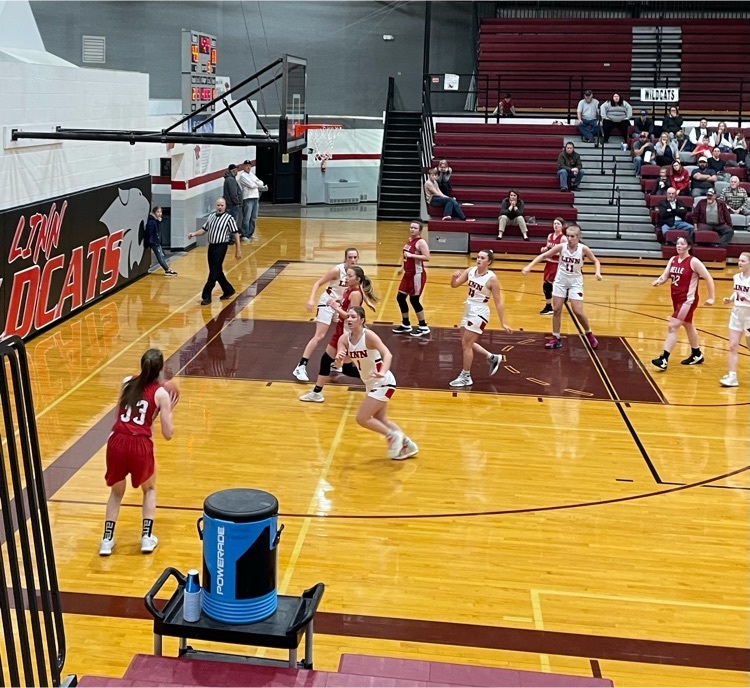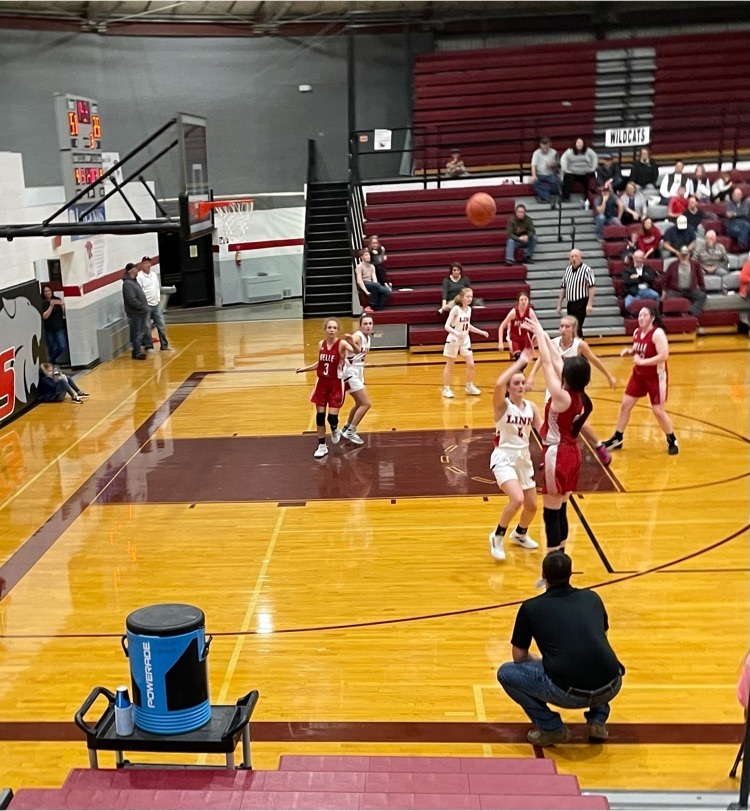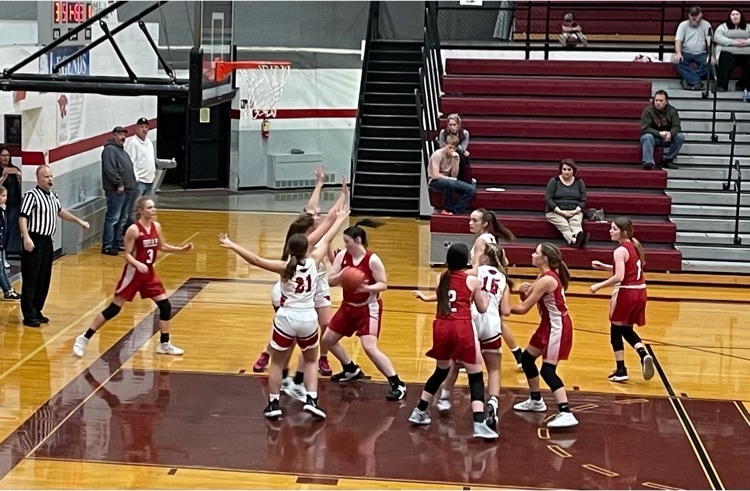 Hot cocoa day in Food Science! We made hot cocoa play dough and enjoyed a cup of hot cocoa!